KD Estrada and Alexa Ilacad were very much closer during their first ever fancon as KDLex continues to solidify their breakout love team status.
Related: 7 Times KD Estrada And Alexa Ilacad Were Low-key Our Favorite Part Of PBB Season 10
When Alexa Illacad walked into the PBB house during the most recent celebrity edition of the vaunted reality show, the first person to notice her, coincidently enough, was KD Estrada, who pointed to her while everyone's backs were turned. Whether you consider that destiny or just a random moment is up to you, but there's no denying that the moment was the genesis of a relationship that captivated many. A few months and a joint eviction later, KD and Alexa, affectionately referred to as KDLex by their fans, just held their very first fancon together called Closer, and as the name suggests, the two young stars exhibited just how close they have become.
MUSIC IS PART OF THEIR RELATIONSHIP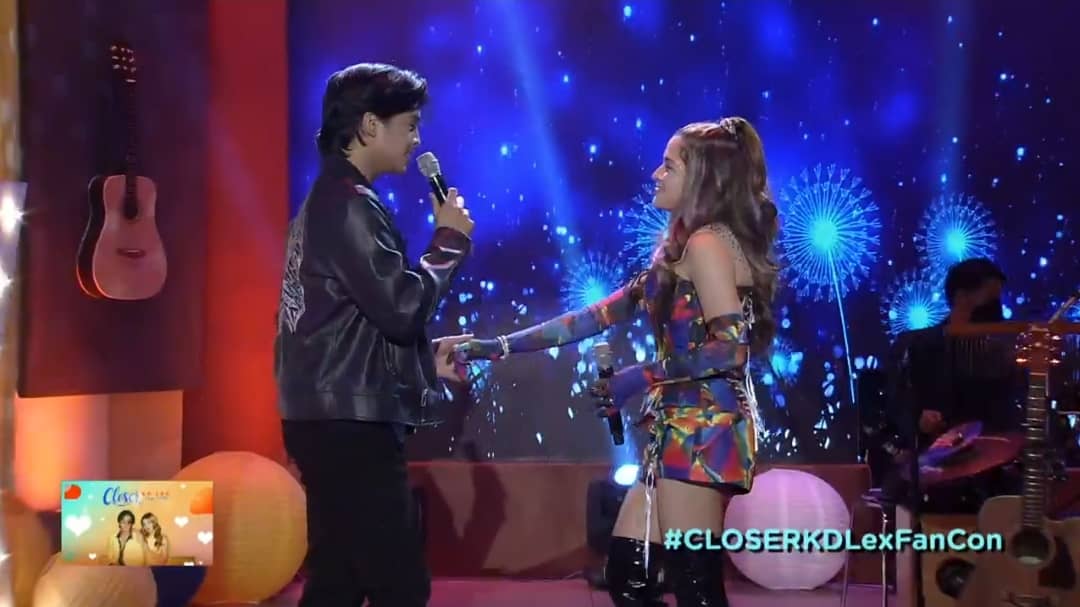 Given how closely intertwined music is in the lives of KD and Alexa, it was no surprise that the night was filled with many musical moments. After all, it was through music that this unlikely pair first got their friendship started. The duo sang their duet Misteryo and closed the show with When I See You Again. They also performed the highly anticipated songs they wrote during their time at PBB like Magic and we'll be needing them to officially release the songs.
KD was in his natural element as he played, guitar in tow, and sang songs like Saves It. Alexa, meanwhile, was giving future pop princess royalty with her outfits, including a gorgeous light blue gown. They were also joined by a few of their friends such as Justin Dizon who opened the show with Simpleng Tulad Mo and KDLex's former PBB housemate Shanaia Gomez who sang Girlfriend. When they were singing together, KDLex had that chemistry that felt real, genuine, and effortless. And when they sang alone, it showed how the two are naturals on stage and can still slay regardless.
TURNING THE KILIG TO A 10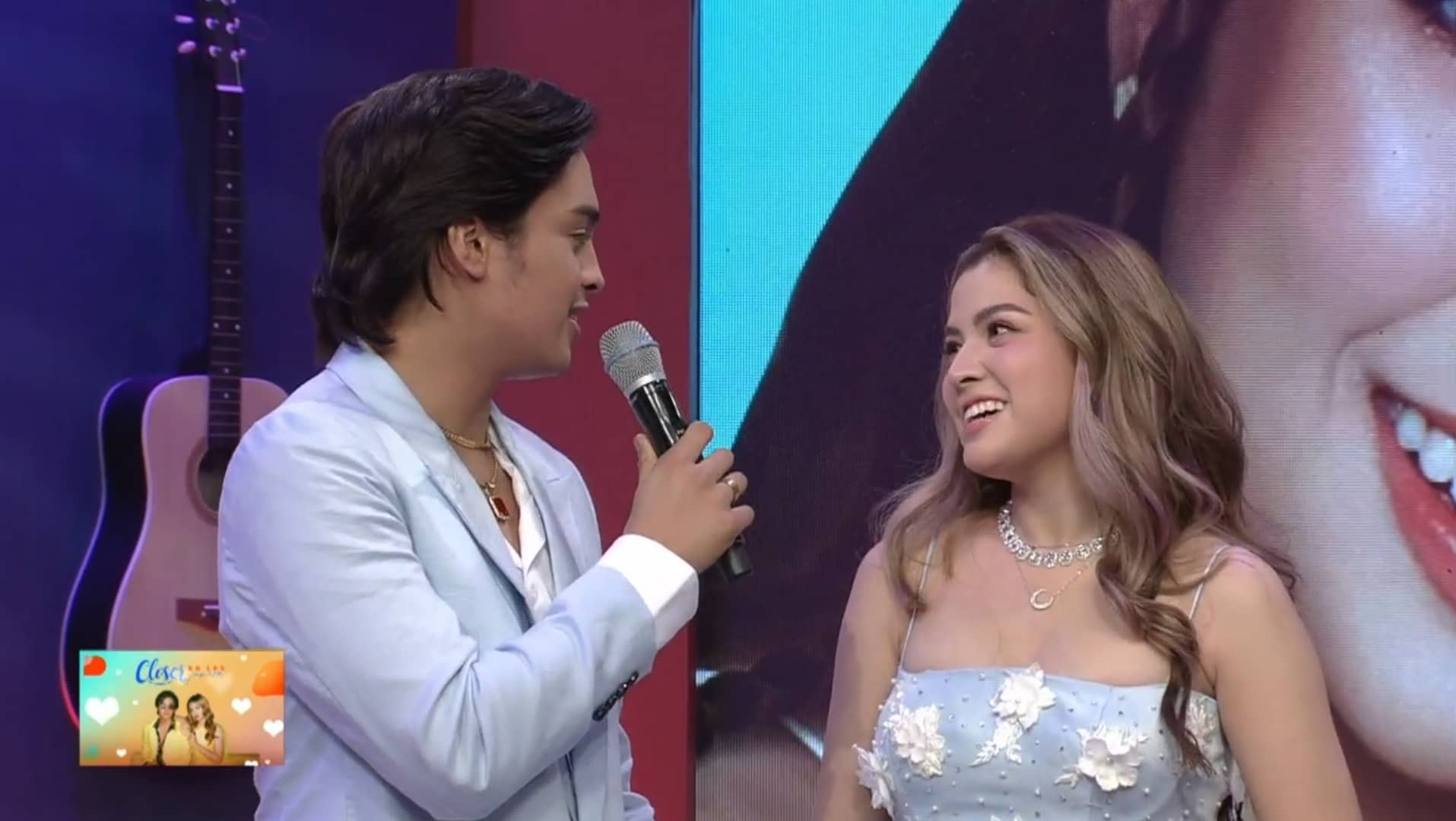 Closer wouldn't be a fancon if we didn't hear from the couple of the night. And while there were no fans present during the show, Robi Domingo more than served as a good host as he asked the questions many fans wanted answers to. We were able to get a deeper look into the burgeoning relationship of KDLex and learn some interesting insights including how they've technically been in the same room many times before their stint on PBB or how Alexa heard KD play his guitar while they were in quarantine.
Arguably one of the highlights of the night for many, us included, was the segment where Alexa celebrated her birthday. Having your birthday and first fancon on the same day was enough to make it a memorable one for Alexa, but KD decided to make things even sweeter. He came out, dressed in a matching white and blue suit, and gave Alexa flowers and a gift. That gift turned out to be a white-gold heart necklace from Cartier, the white and gold representing their fandom's colors while the heart was to show KD giving his heart to Alexa, much to the delight of those present. This actually marked the second time KD gave Alexa jewelry, the first being a ring that she wore during the fancon. If you felt kilig during this moment or during any moment really, you weren't alone.
THEY'RE GETTING CLOSER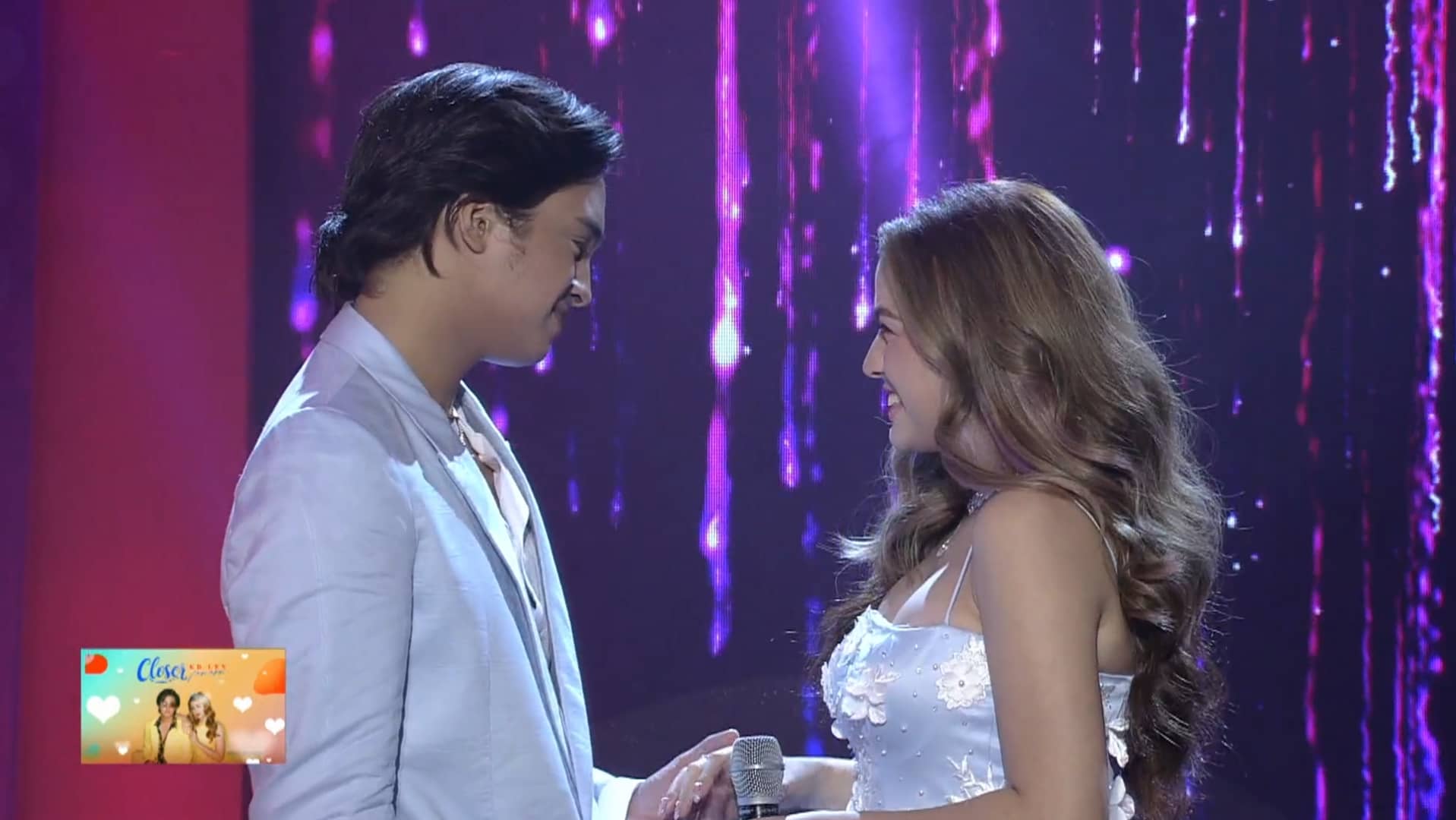 Closer as a whole was an understated event. There were no backup dancers or elaborate production numbers. Instead, what guided most of the fancon was music and the chemistry between KDLex. It was two people and their fans celebrating a beautiful moment. No wonder then that its official hashtag saw over 1 million tweets. Regardless of what their official status is, you can see that there is a spark between them and it was evident during the entire show. Honestly, it's the kind of relationship any best friends (or couple) would love to have. You can tell they genuinely care for each other and this fancon was their way to thank the fans who made KDLex what it is today. Closer both entertained and delighted the audience.
If they have another fancon in the future, it definitely would be appreciated if their fans could be present to interact with them even if it's just to give them a message because of the bond the two have built with their fans. Many of us, and maybe even KD and Alexa themselves, did not expect this love team to foster but it's here and it's a wonderful thing. As they say, some of the best things in life are the ones you least expect. This is just the beginning for KDLex and the Closer fancon was a preview of the bright future they have ahead of them.
Continue Reading: 22 Artists Who You Need To Have On Your Radar This 2022