Menswear as seen through the Victoria & Albert Museum's Fashioning Masculinities exhibit of history, craftsmanship, and most importantly, gender barriers.
Related: Meet The Filipino Designer Loved By Paris Hilton And Julia Fox
In this day and age, fashion has evolved and it's moving fast and becoming more relevant through time. Seeing the fashion exhibition at London's Victoria & Albert Museum is totally an eye-opener and inspiration. The exhibition was filled by the pieces created by magnificent designers before and now. Designers such as Roberto Cavalli, Gianni Versace, Thom Browne, and the house Gucci to name a few. These iconic designers surely are thinking beyond the limits by incorporating the past, but making them more futuristically astonishing as it is.
THE EVER-EVOLVING LOOK OF MENSWEAR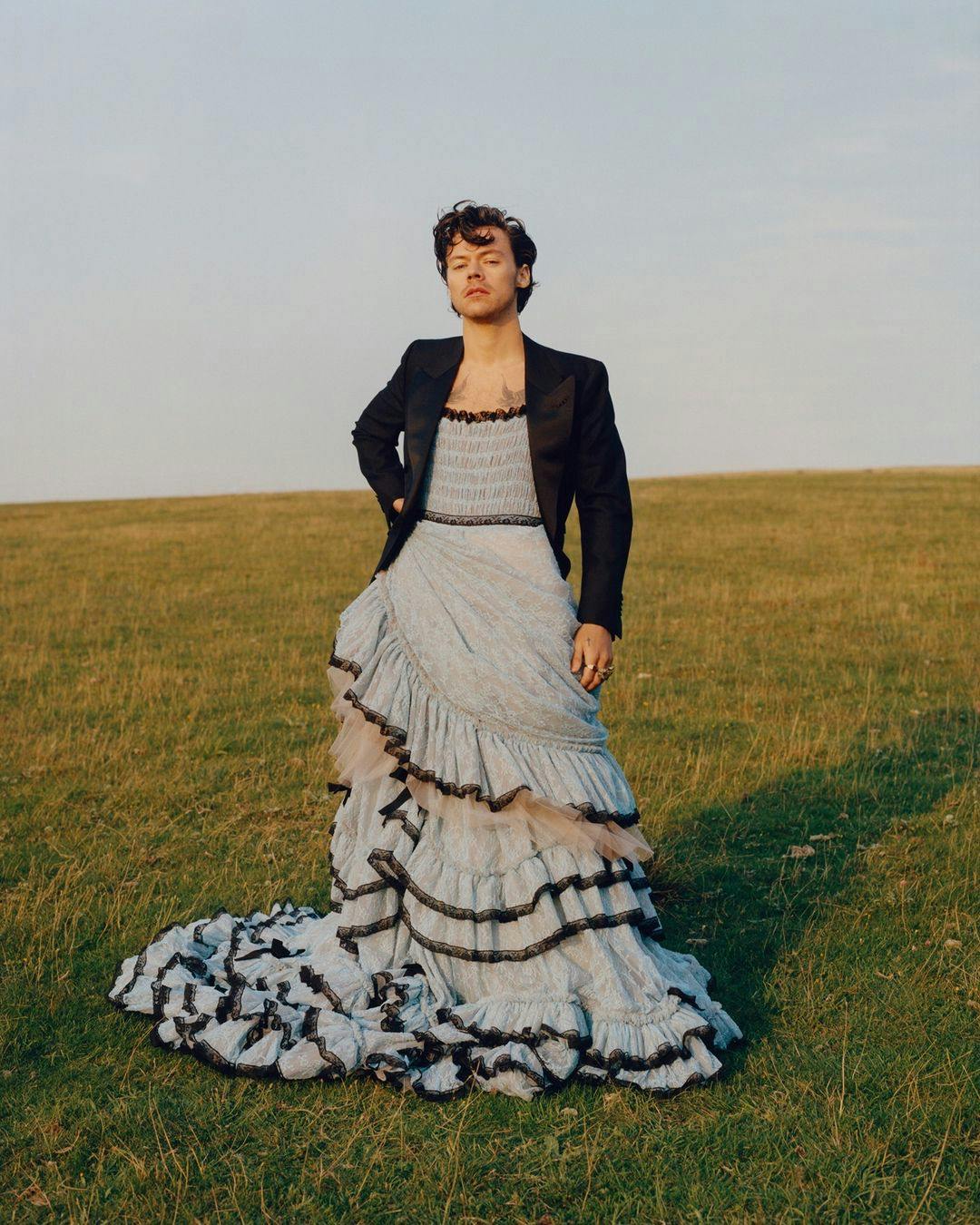 Looking at the exhibition, there are certain pieces that stand out from the rest. Like what Billy Porter wore from the Oscars, which was created by Christian Siriano. A tuxedo ball gown is surely a thing to send a message in breaking the boundaries of menswear through clothing. Along with that, Harry Styles is an icon to watch out for, on his most recent Vogue cover shoot, he wore a dress by Gucci. A narrative that has a lot of meaning by mixing and matching the pieces, like the dress and a blazer is a thing to break the stigma on menswear.
Along with that, we have our own local designers who are creatively breaking boundaries when it comes to menswear, like Cruz Mnl, Kelvin Morales, Neric Beltran, and of course Francis Libiran. And yes, fashion is becoming more inclusive than before, we've seen influencers who wore heels and they are slaying it. Fashion is surprisingly evolving, especially menswear, whereas most designers are creating intricate pieces that go beyond the box of masculinity, and we're here waiting for what they behold.
Story through clothing and the narrative of it is another way to see that fashion is an industry breaking the boundaries of gender. And now it is evolving fast and in a creative way as possible, we are waiting in awe of what to see for the next menswear show of the big fashion houses and what to look for in their collection.
One thing's for sure about this, fashion is becoming more inclusive by taking the parameters of dressing up, celebrating your individuality, and being who you truly are. That's the narrative that we all should stand by, being open-minded on things and that's the story we should see and hear. Breaking the stigma of clothing and becoming yourself more like personifying through the clothes. Fashioning masculinities is not just about fashion pieces exhibition, but it is a message to the world that breaking the barriers in clothing is the story that the world should know, and so should you.
Continue Reading: Come Here, Rhude Boy: Rhuigi Villaseñor Steps In As Creative Director At Bally