As much as we hate to see it, there are moments when members of an idol group decide to part ways for a variety of reasons.
Related: 15 Filipino Celebs And Their K-Pop Bias
When it comes to making a successful pop group, there are a lot of ingredients that go into that perfect recipe. One crucial factor is the team work and relationship between the group members. A pop group can't be great at what they do if the team members can't get along or don't have great chemistry together. This is true whether the discussion is on the world of K-pop or P-pop. People can tell when the things don't just fit, which can lead to serious issues down the road. And throughout history, there have been moments where members have left their respective groups for one reason or another, whether it be to pursue other goals, scandals, or what have they. Here then are ten times, from both K-pop and P-pop groups, where members left their group.
KAIA
As the sister group of SB19 and the first P-pop group to come from ShowBT Philippines since the runaway success of their predecessor, KAIA has quite a few expectations to meet. But even before they had their official debut, the group already went through some shakeups. On January 2022, just a month after the group dropped KAYA, their pre-debut single, it was announced that Joanna was leaving the group. With five members, it seems though that this change doesn't affect their momentum too much as they are still set to make their official debut this year.
STRAY KIDS
When it comes to the conversation of the top 4th gen K-pop boy groups right now, Stray Kids needs to be included in that discussion. Since 2017, the boy group has slowly but surely climbed their way to the near top. But along the way, the group has dealt with scandal and challenges. Most notably, Stray Kids debuted as a nine-member boy group. But in 2019, Woojin had to leave the group. While the exact reasons for his departure wasn't given, Bang Chan has hinted that there might have been some behind-the-scenes drama regarding Woojin's exit. Since leaving the group, Woojin has re-debuted as a solo artist, but also got into a scandal when he was accused of sexual harassment.
ALAMAT
When ALAMAT made their debut in February 2021, the P-pop group immediately stood out for good reasons. Their whole concept revolved around how each member came from a different part of the Philippines. The members also incorporated their local languages into their music for a cultural and unique experience. But the group has not been immune to losing members. Debuting as a nine-member boy group, ALAMAT lost a member just a few weeks after their debut when they parted ways with Kin. This 2022, ALAMAT announced that Valfer was leaving the group who was then joined by Gami, leaving the group with just six members.
LE SSERAFIM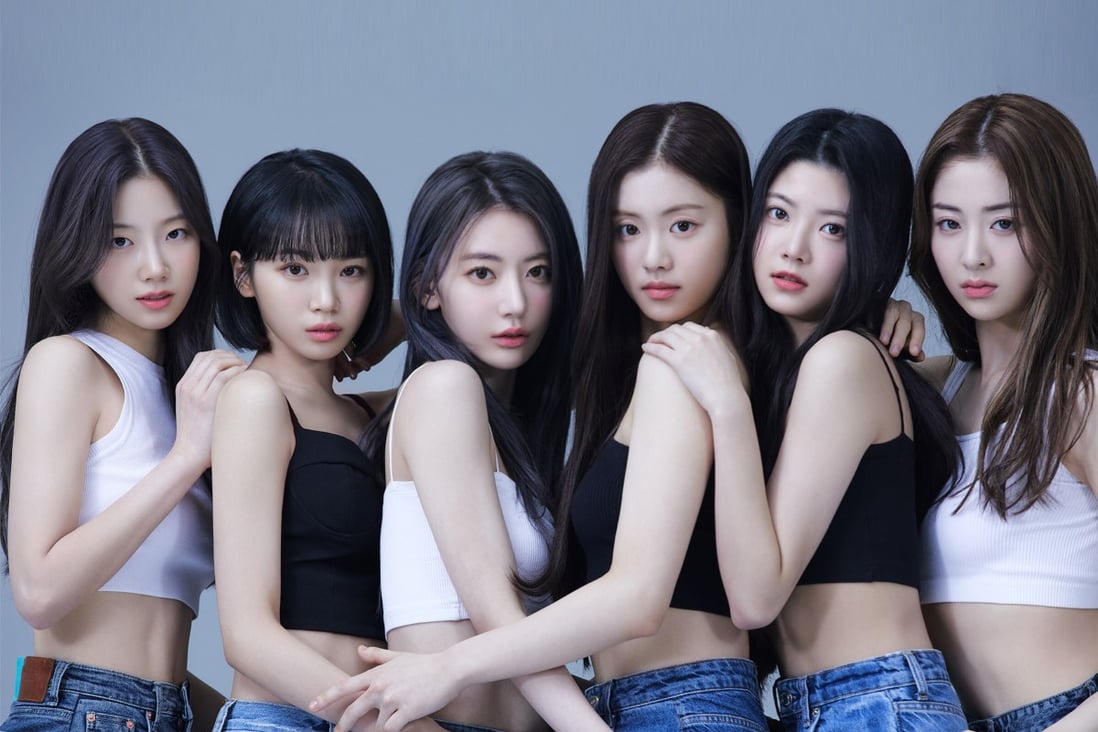 As HYBE and Source Music's first girl group, LE SSERAFIM came out of the gate swinging with the addicting FEARLESS as well as its viral B-side Sour Grapes. But the early success also included early scandals and that came in the form of former member Kim Garam. Soon after their debut, many Korean netizens accused Garam of being a bully at her school. While she and the company denied the rumors at first, the evidence was overwhelming and on July 20, Source Music announced that they were terminating their contract with Garam and LE SSERAFIM would continue as five members. And just like that, Garam now holds the record for fastest K-pop idol to get kicked out of their group.
TREASURE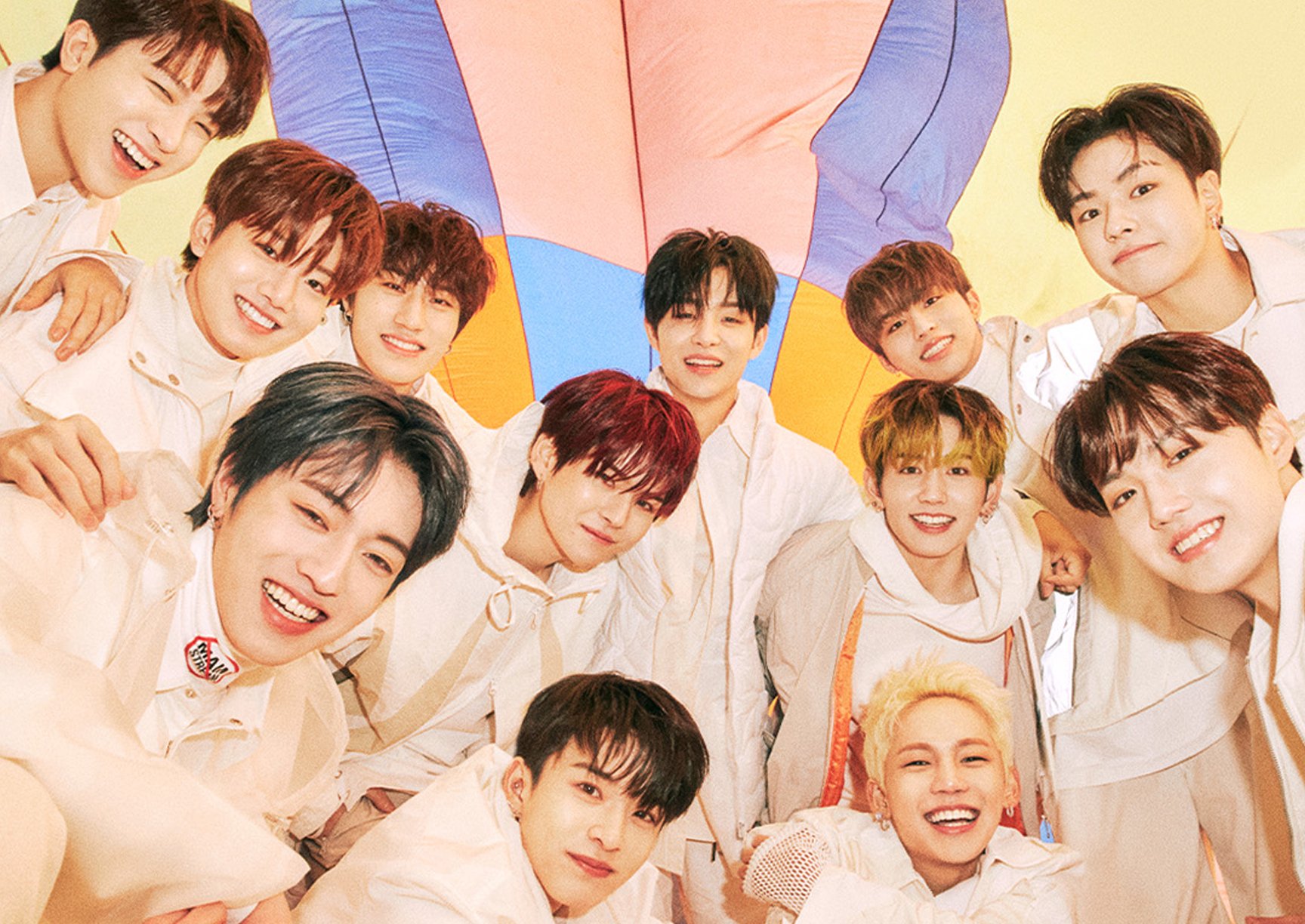 2022 was such a strong year for TREASURE. Their long hiatus finally came to an end with their new era seeing them attain even bigger success thanks to hits like DARARI. Sadly, tragedy would also strike the group when it was announced that Yedam and Mashiho were both leaving the group, making their hiatus from group activities permanent. Wherever these two may go, we wish them nothing but success.
THE BOYZ
Starting out in relative obscurity, THE BOYZ has managed to rise in the past couple of years to become a force amongst their fellow 4th gen boy groups. It's undeniable that the past few years saw the group really break out into the mainstream. So, it might be a surprise to some new fans that THE BOYZ had a 12th member. When they debuted, Hwall used to be part of the group. But in October 2019, he left the group due to health issues before pursuing his own solo career. Hwall, who now goes by Hyunjin, is still acting while THE BOYZ continue their rise in the industry.
MNL48
Making their official debut in 2018, you could say MNL48 was one of the first P-pop groups to usher in the modern age of P-pop. They proved to be very popular and got to perform around the country and even internationally. But the unique system the group employs meant that members have left MNL48 over the years. Since their debut, quite a handful of members have left MNL48, some of whom have gone on to their own careers. For example, Rans Rifol successfully transitioned into becoming an award winning actress while Gabb Skribikin is a housemate in the current season of PBB Teens.
G(I)-DLE
Arguably one of the most controversial member departures in recent times, this decision still stings for many G(I)-DLE and K-pop fans in general. In 2021, many K-pop idols were hit with bullying allegations by Korean netizens that started many fires within the industry. While most were either put out or saw some members take a hiatus, others weren't so lucky. One of the most prominent is G(I)-DLE's Soojin who had her own bullying allegations against her. In August 2021, Cube Entertainment announced that Soojin would depart from the group and G(I)-DLE would promote as a five-member group. Many fans were understandably incensed by the decision. Also, if you read between the lines of their TOMBOY comeback, it's not hard to imagine it being about Soojin or their frustrations toward what happened to her.
LITZ
While you may know LITZ has a quintet, did you know that they were originally meant to be six members? Prior to their official reveal to the public, LITZ had an original lineup of six girls. But that sixth member ended up leaving for personal reasons and went back to Japan. And in April 2022, Yumi left the group but was still part of VIVA, leaving LITZ as a quartet.
IKON
Debuting in 2015, iKON managed to overcome the expectations that a boy group under YG Entertainment has and achieved a successful career that they continue to enjoy to this day. But their journey to success wasn't without it's pot holes. In 2019, it was revealed that B.I attempted to buy marijuana and LSD three years prior. The rapper and producer confirmed the allegations and as a result, he left iKON and his contract with YG Entertainment was terminated. It was a heartbreaking moment for many, but all hope was not lost for B.I as in 2021, he debuted as a solo artist and has released a series of bangers since.
P-POP GENERATION
Instead of just being one singular girl group, P-pop Generation from VIVA is actually divided into three different groups with 15 members each, Team A, Team B, and Team C. With over 45 members, that's a lot of people to take track of and over the years, quite a few girls have left the group for other opportunities. Some have even moved to other groups within VIVA, such as LITZ where most of its members used to be part of P-pop Generation.
MONSTA X
With their solid vocals, attention grabbing visuals, and slick dance moves, MONSTA X is a fan favorite among many K-pop fans. They were formed during a reality show under Starship and stood out from the crowd, but scandal soon found its way to the group in late 2019. During this time, Wonho was embroiled in a bit of a storm as he was accused of not paying a debt. It got to the point where Wonho had to leave the group because of it, a decision that many fans to this day do not agree with. But there is a happy ending to this story as Wonho got to re-debut as a solo artist while MONSTA X is still active in the industry.
Continue Reading: 7 Times F4 Thailand's Tu Tontawan Proved That Her Love Of K-pop Knew No Bounds