Your new streaming buddy makes a big blue splash with a fresh face and exciting Filipino-focused content to come
You've seen them all over Twitter: scenes from the buzzworthy series The Boys poking fun at your favorite superhero flicks, or even that meme-worthy shot from Invincible. Reality is, Prime Video content has been all over our timelines. But now, Prime Video can also live on your TV and computer screens as they reintroduce themselves to the Philippines and launch a new era of much-awaited exclusives and local content.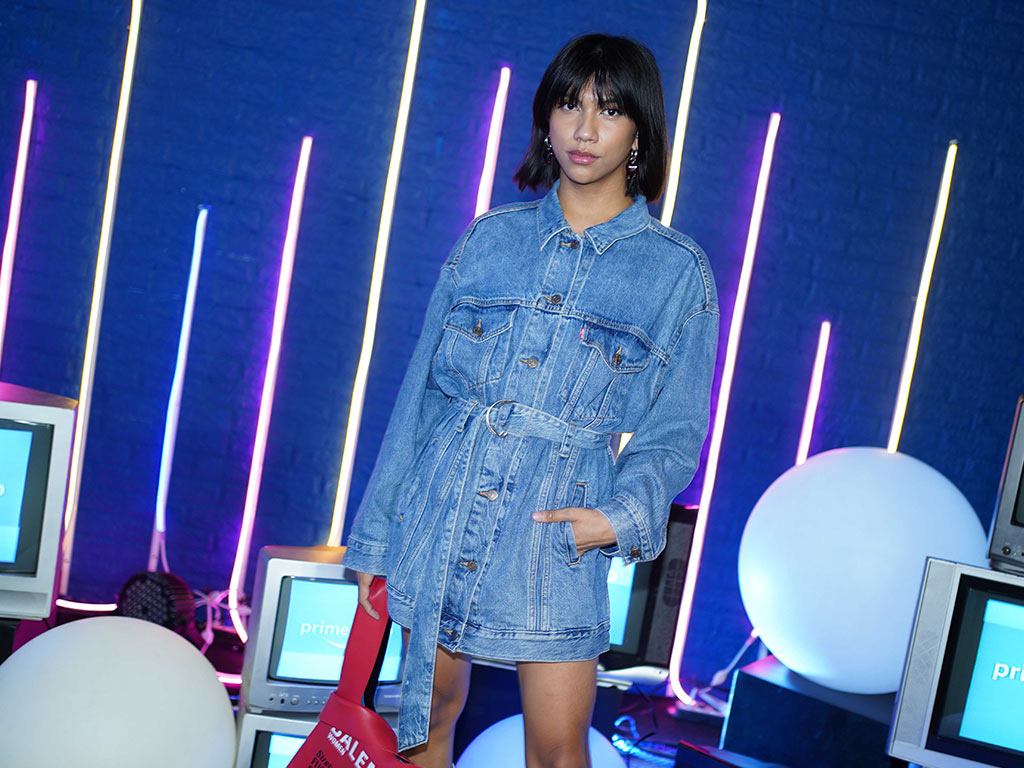 On August 9, The Fifth at Rockwell became the stomping grounds for Prime Video City built to celebrate the arrival of Prime Video on our shores with a high-energy launch event inspired by our childhood love for TV, and now, the fun of watch parties at home. The event-slash-party saw our celeb faves who have made huge moves through video content, such as Wil Dasovich, Empoy Marquez, and Mimiyuuuh.
A city built for video lovers
Before heading to the main stage, guests made their way through a portal-like hallway, which opened up into a room stacked with different sized CRT TVs straight from the early 2000s, like video skyscrapers. The retro vibe served as the perfect backdrop for quick snaps and videos, as Jaz Reyes showcased in a Reel.
Taking charge of the event was the no-cue cards-needed Sam YG whose energy filled the entire event floor. From some quick banter with guests, to even sharing some laughs with the international Prime Video team who flew in for the event, the night truly echoed the kind of fun and excitement we can expect from the streaming platform.
Pinoy Prime!
Sharing more about what we can expect from Prime Video, Sam welcomed to the stage the Head of Originals (Philippines) of Amazon Studios, the multi-awarded Direk Quark Henares. From K-dramas such as Nothing Serious; and anime series like Jujutsu Kaisen that have been taking the internet by storm, Quark and Sam YG also teased unique Filipino content that are in the pipeline. We already know that Big Night! has been scooping up awards internationally, so with more local producers and creators joining the fun, there's a lot to expect from Prime Video when it comes to connecting with the Filipino audience.
In an exclusive interview, Quark opened up why Gen Z-ers play a pivotal role in shaping the kind of content that's being produced. "Everyone thinks that Gen Z viewers have been influenced a lot by TikTok—super raw and unfiltered content. But I don't think so. People may think that Gen Z is easy to please. Just throw in a superhero, or make it [easy-to-watch], but we can see an uptick in Cinemalaya movies like Blue Room that there is a hunger for smarter content," Quark shared.
If this is the content he feels is rising in popularity, then he believes Prime Video is a great source to spark the mind. "[For thought-provoking content], Paper Girls is coming out: it's fantasy, aliens, sci-fi, but it's also a family and friendship drama. Even Fleabag is a good pick. Even if it is geared more towards millennials, it talks about relationships [and tragedy] and it has this very postmodern feel to it."
Naks, new face
Headlining the night is the silver screen star, the television mainstay, and now the face of Prime Video Philippines, Anne Curtis. Donning a glistening blue dress aptly reminiscent of vintage Hollywood, the actress shared her excitement for the platform's future in the country.
"Finally, we Filipino content nerds have the space to engage with exciting movies and shows we've always wanted to watch. We're known globally to be one of the most engaged and enthusiastic cultures when it comes to the entertainment arts. Prime Video sees us and wants to give us access to a countless variety of top-tier digital content, as well as feeding our appetite for telling stories of our own," she shared.
Sam YG joined Anne Curtis to formally open Prime Video City bustling with drinks, snacks, and a jaw-dropping array of three—yes, three—gigantic 4K LED screens. Everyone got to witness snippets of upcoming Prime Video content, like the highly-anticipated blockbuster The Lord of the Rings: The Rings of Power, which releases on September 2, 2022.
If you're itching to dive into the deep blue of Prime Video but don't know where to start, Quark shared his top recommendation for every young gun today: "Undone is an animated series, but it's a very intelligent [show] because it's about a woman dealing with the loss of her father and realizing that she can control time. It's amazing, it's one of the hidden gems of Prime Video and everyone should watch it. Thirty minute episodes; super fantastic and underrated."
What are you waiting for? Hop on Prime Video today at primevideo.com and see why it has been worth the wait. Follow Prime Video Philippines on Instagram and Twitter for updates. Share your thoughts on social media with the hashtags #NaksPrimeVideo and #PrimeWorthTheWait.