Entitled Little Manila, 13 Filipino models are front and center of The WOW Magazine.
Today, we celebrate the diversity of the Filipino ethnicity, as we very well damn should. A huge win for the country, especially of the fashion sort, 13 models came together for The WOW Magazine, a digital platform that celebrates Asian culture. Lensed by Filipino photographer Danilo Hess and art directed by Audie Umali, the cast of models included Hannah Locsin, Monika Sta Maria, Jasmyn Palombo, Sandra Diola, Gayeanne Hazlewood, Siobhan Moylan, Erin D, Angelica de Jesus, Alexander Maculam, Nicholas Maculam, Zeus Rocancourt Andrew Troy, and Joshua Smoot. Now this is THE cool clique you'll want to be a part of.
"Thousands of miles away from their homeland, a touching scene of community spirit emerged under New York's skyline," the cover story of The WOW magazine reads. There's been an uproar in the Asian community in the recent months, and we stan these Filipino models who've always stayed proud and true to their roots. "We all had one thing in common, but we all looked so different and unique," says Jasmyn Palombo. She's right. In fact, the spirit of Filipinos overseas tend to be usually close-knit and it's undeniable, especially with this momentous cover. Nothing feels more comforting in that context than hearing the phrase, "kababayan."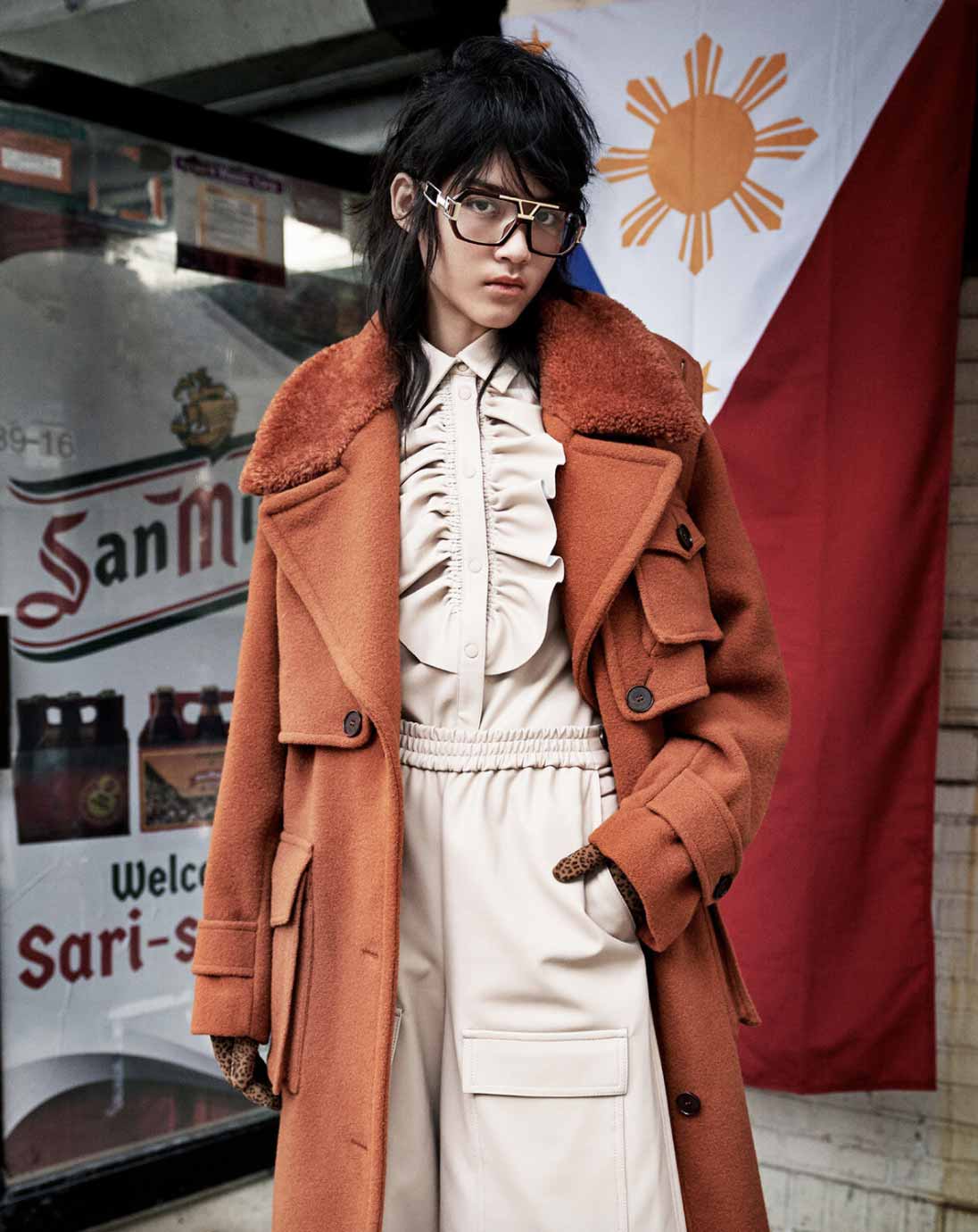 The demand for diversity has been louder and unbending, especially as of late. In strong, steady strides, there has been massive ground for success with more Filipinos being recognized for their talents worldwide. "With fashion's constant Western domination, it wasn't until the damages of recent events that these talents were given the spotlight equally." And it's not just within fashion. Whether it's a gold at the Olympics, bagging the Nobel Peace Prize, or fronting an international magazine with an all Filipino cast and crew, every little step is a testament of how far we've come.
(Photo Credits: The WOW Magazine)
CONTINUE READING: Catch These Filipino Stars in Hollywood's Upcoming Projects