For their second comeback, Enhypen presents a refreshing vibe with Tamed-Dashed that soundtracks what living young and free feels like.
Related: October 2021 Is Promising To Be An Exciting Month For K-Pop
Ever since forming in I-LAND, Enhypen has made a name for themselves as one of the new K-Pop groups to watch out for. Their last EP, BORDER : CARNIVAL, was well-received and gave us bops like Drunk-Dazed, the viral hit FEVER, and Not For Sale. Now, Enhyphen is back with their latest highly-anticipated comeback with Tamed-Dashed and their first full-length album, DIMENSION: DILEMMA. And once again, the group continues to prove why they should be on your radar.
TAMED-DASHED
Tamed-Dashed is an upbeat pop song that sees Enhypen sing about living young and free, and the struggles of living a "tamed" or "dashed" life. The track has a distinct bass, guitar, and beat that is present in most of the song. It then builds up to a refreshing and addicting chorus that wouldn't be out of place in any 80s teen movie. Compared to their past lead comeback singles, Tamed-Dashed stands out for its stimulating vibe, its sound matching the song's theme of youthfulness.
The music video, meanwhile, sees Enhypen in a school setting, moving from the hallways to the gym, the courtyard, the field, and even the beach. The outfits also match the school setting as they switch between preppy school outfits to matching sports-inspired attire. A football is featured heavily in the video and there are also elements of magic, giving it a slight Harry Potter feel to it (as well as opening the doors for hundreds of fan theories). And as expected, Enhypen delivers on the visuals and choreography.
DIMENSION-DILEMMA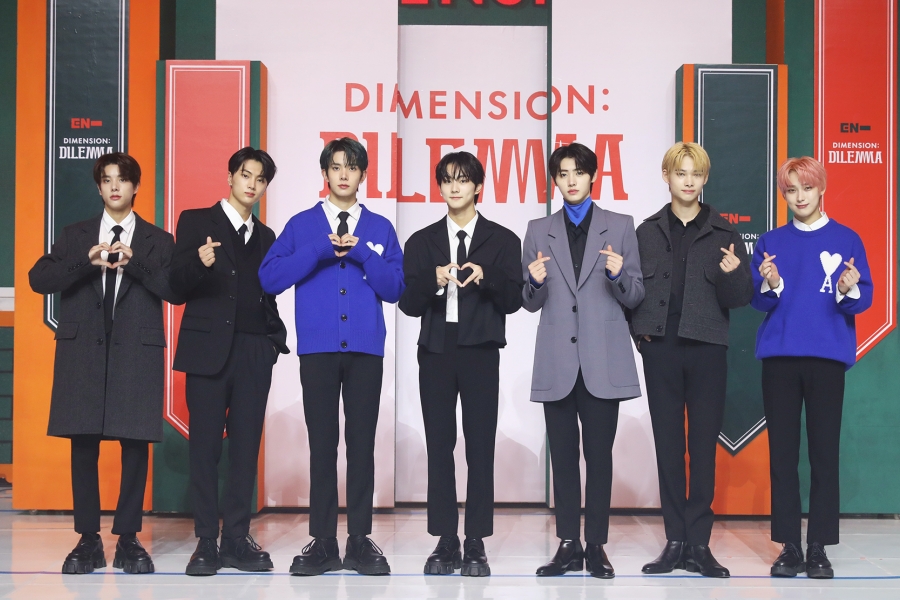 Of course, Tamed-Dashed isn't the only new Enhypen content to celebrate. The group also reached a milestone by dropping their first-ever full-length album, DIMENSION-DILEMMA. The album features 8 new tracks, including the aforementioned Tamed-Dashed, the laid-back Just A Little Bit, the rock-focused Attention, please!, and BLOCKBUSTER, which is actually a collaboration with Yeonjun from TXT.
Continue Reading: 7 4th Generation K-Pop Boy Groups That You Need To Be Paying Attention To