Spearheaded by the National Artist for Literature Virgilio Almario, the inaugural National Poetry Day aims to reignite the Filipinos' love for the literary genre.
Among the literary genres, it's poetry that makes this ineffable effect as it reaches the depths of our emotions with its powerful language. Its lyricism and rhythm mends us, and its elevated words shape our perspective and even transport us to worlds we've never been before. And it is this might and force of poetry that Filipino advocates led by the National Artist for Literature Virgilio Almario put to the fore in the first celebration of National Poetry Day later this month.
Related: Get A Glimpse Of The Past In This Free Exhibit At The National Library Of The Philippines
NATIONAL POETRY DAY
With the theme, Ibalik ang tula sa puso ng madla, the first-ever celebration of National Poetry Day in the country aims to rekindle the Filipino's love and appreciation for the literary genre. The inaugural celebration will be held at the newly redesigned Metropolitan Theater on November 22, 2022, which also coincides with the 128th birth anniversary of the Filipino poet Jose Corazon de Jesus (also known as Huseng Batute, the lyricist behind the nationalist song Bayan Ko).
"Ipagdiwang natin sa bertdey ni Batute, ang unang Hari ng Balagtasan!" says Almario in a press release. Almario (who's also known by his pseudonym Rio Alma) has reinvigorated and reinvented Filipino poetry with his modernist works like the seminal Makinasyon, Peregrinasyon, and his groundbreaking trilogy, Doktrinang Anakpawis, Mga Retrato at Rekwerto, and Muli, Sa Kandungan ng Lupa. Almario is also the former chairman of cultural institutions like the National Commission for Culture and the Arts and Komisyon sa Wikang Filipino.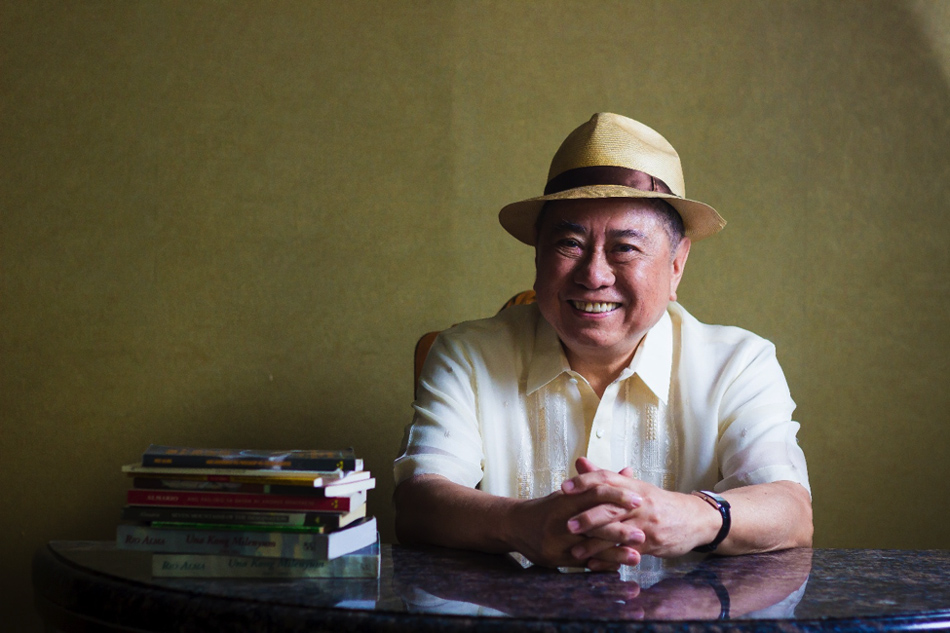 The organizations that will participate in the inaugural celebration are the NCCA, Linangan sa Imahen, Retorika, at Anyo (LIRA, a group of Filipino poets founded by Almario), Likhaan UP Institute of Creative Writing (ICW) and book publisher San Anselmo Publications, Inc.
"The nationalism of Jose Corazon de Jesus has motivated us to organize National Poetry Day," shares San Anselmo Publications, Inc. executive publisher Marvin Aceron. "Our purpose is three-fold: to promote the art of poetry; to raise the level of appreciation for Filipino poetry, and to honor Jose Corazon de Jesus and all patriotic Filipino poets."
The National Poetry Day, which comes after the success of poetry books at the Manila International Book Fair and the emergent fame of spoken word performances, will also feature a live poetry marathon, a book launch, and a poetry book fair at the MET. Head on to San Anselmo Publications, Inc's Facebook page to know more about the event and come celebrate the potent beauty of Filipino poetry.
Continue Reading: 8 Must-See Events To Catch Before The Ccp Closes