The category is: Philippine History. Needless to say, it was an unkabogable night at Vice Ganda's Unkabogaball.
Slowly becoming the wittiest fashion ball in Manila, Vice Ganda's UnkabogaBall 2022 is back and better, baby. Sure, they took it easy during its first run, but this year's ball had a number of unexpected surprises. Pipay as an actual history text book, or Viñas Deluxe as GomBurZa already won our hearts when they walked down the red carpet. From big-brained moments to nostalgic Filipino pop culture nods, the UnkabogaBall's Philippine History theme gave us a number of head-turners and history lessons all in one night.
CONTINUE READING: So After Pride Month, How Do You Really Support the LGBTQIA+ Community?
MARINA SUMMERS AS THE FORMER FIRST LADY
PIPAY AS A PHILIPPINE HISTORY TEXTBOOK
Sabi nila ang theme ay "Philippine History".

Ako na sinuot mismo yung libro:

Outfit by: Alapaap Printing Solutions#TheUnkabogaballinCebu pic.twitter.com/KNjCwU2LoE

— Pipay (@pipaykipayy) December 11, 2022
VIÑAS DELUXE AS GOMBURZA
Hoy boto nyo na ko kahit walang botohan yata hahahaha

Philippine history ang theme at una talagang pumasok sa isip ko is #GomBurZa but make it DRAAAAG!! https://t.co/iDkBS2NdFQ pic.twitter.com/tN0qXdI2Vx

— Vinas DeLuxe (@VinasDeluxe) December 10, 2022
EVA LE QUEEN AS ABS-CBN SHUTDOWN
AWRA BRIGUELA AS PRINCESS URDUJA
ARGIE ROQUERO AS THE MOTHER HEN
AC SORIANO AS TALLANO GOLD X BATAS MILITAR
SASSA GURL AS BABAYLAN SA PUBLIC SCHOOL TEXTBOOK
Babaylan sa public school text book#Unkabogaball pic.twitter.com/u1NSdGNSTY

— Sassa Gurl 🏳️‍🌈 (@Itssassagurl) December 10, 2022
LADY MORGANA PAYING TRIBUTE TO THE LUMADS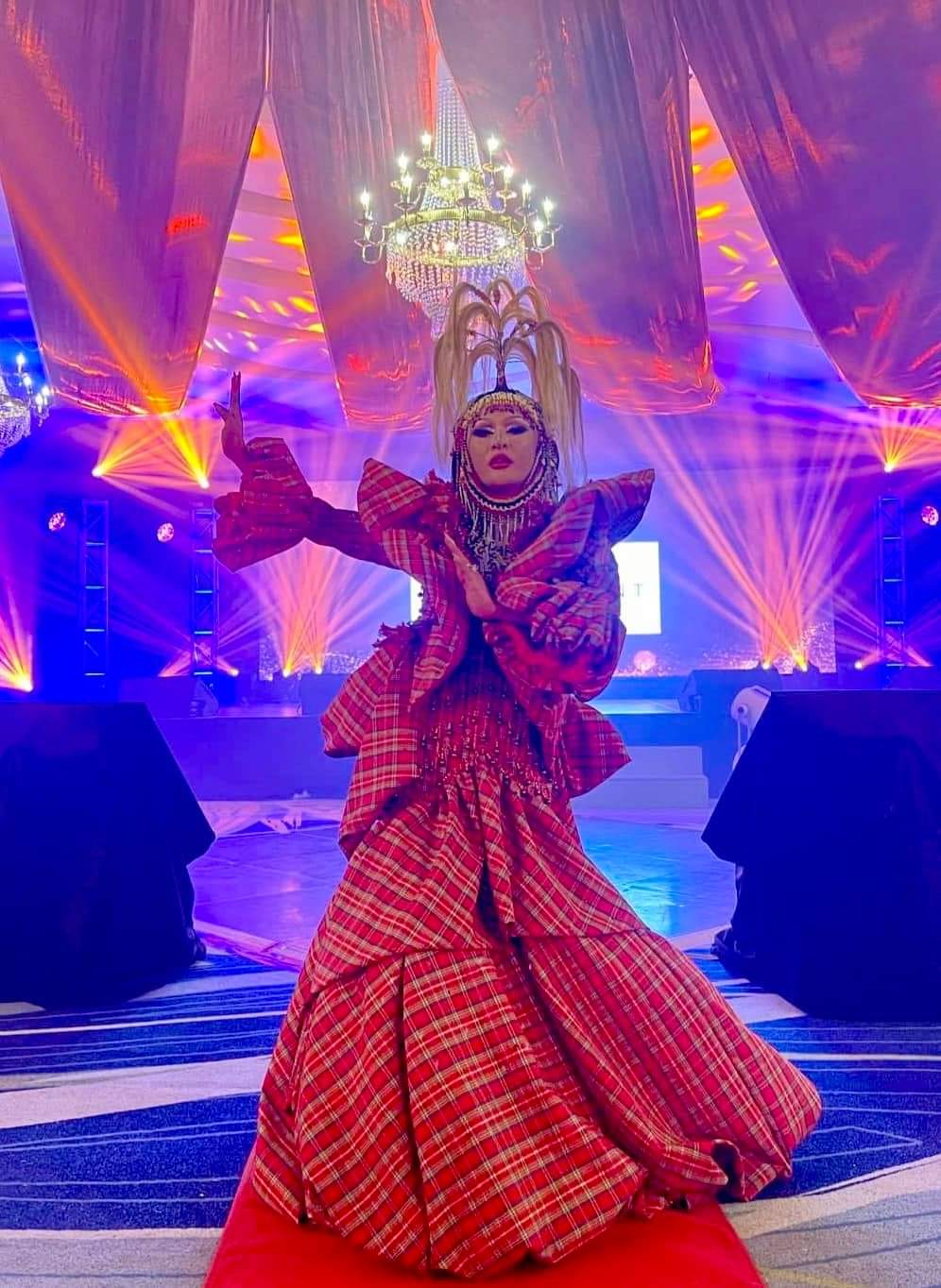 KALADKAREN RE-WEARING HER DRAG RACE PH PREMIERE LOOK
ROD SINGH AS MARA CHUA
VICE GANDA AS REAL LIFE ROYALTY