While Black Widow may not shake the MCU in any significant way, it does serve as a proper send-off for Natasha Romanoff and features an immaculate performance from Florence Pugh.
Related: 6 Things Shang-Chi And The Legend Of The Ten Rings Has Gotten Right So Far
After Spider-Man: Far From Home premiered, Marvel fans have been waiting in anticipation to see how Phase 4 of the MCU would go about after all that happened in Endgame. Originally slated to premiere in May 2020, Black Widow was not only supposed to be the official start of Phase 4 of the MCU, but it was also going to be just the second female-led MCU movie, as well as the first solo helmed by a female director (Cate Shortland).
Of course, the pandemic happened and it got pushed back to more than a year. In its place, we got the TV shows WandaVision, Falcon and The Winter Soldier, and Loki. And while those shows are amazing, nothing beats the feeling of watching an MCU movie. Well, Black Widow is finally here and what we got was Marvel's take on a spy thriller that delivers on the action, themes, and acting, but goes a bit overboard on the CGI and kind of stumbles in the third act.
BLACK WIDOW AS SHE IS, FLAWS AND ALL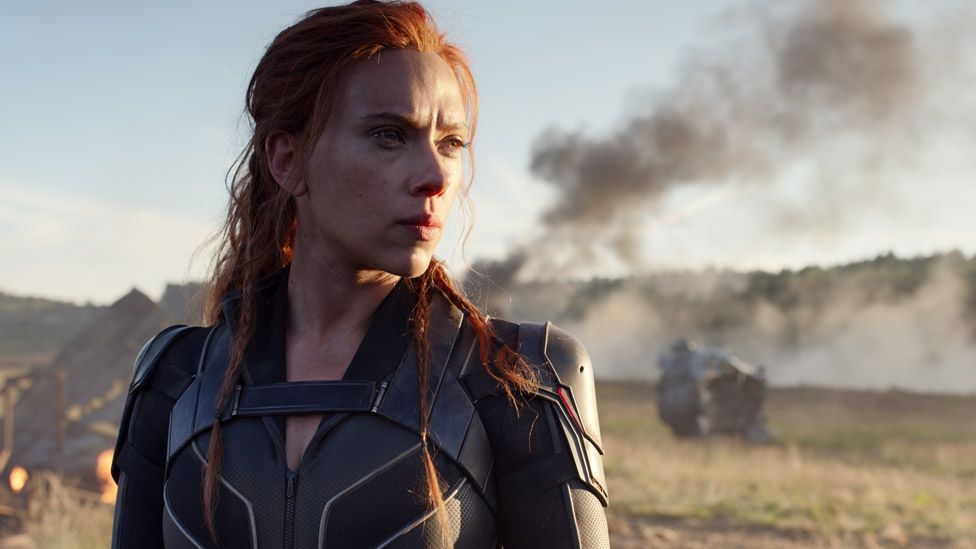 The movie is set after the events of Civil War and sees Natasha Romanoff (Scarlett Johansson) on the run from the authorities. Her hiding though is short-lived when she is roped into a grand conspiracy involving her dark past and people who she used to call family.
One thing that Black Widow does really well is how it doesn't sugarcoat what Natasha did. Throughout the movie's run, we are reminded of the dark deeds Natasha used to do as a spy and how low she went to complete the mission. We were also reminded of Natasha under the Avengers sheen. She did some very bad things and can't hide away from that. This then makes her eventual redemption arc in the movie more satisfying since she has a lot to prove, especially to herself. Natasha is not squeaky clean like Captain America, but in Black Widow, she tries to amend the sins of her past.
Scarlett Johansson has always done well as Black Widow and it's nice to see her expand the range of the character by having to deal with a dysfunctional family. This is the most whole and complex we've ever seen Natasha in the MCU, which makes for her death in Endgame disappointing because she never got the send-off she deserved. Black Widow reinforces that Natasha deserved way more than what she got.
DYSFUNCTIONAL FAMILY
Natasha isn't alone in her adventures as she is joined by her adoptive family. This is also where the movie shines as the supporting cast is excellent thanks in good part to the revelation that is the already formidable Florence Pugh. She plays Yelena, a former Widow, and Natasha's adoptive sister, and Florence plays her to perfection. Florence brings this sarcastic deadpan humor to the character, but she also can deliver the toughness and emotional side of Yelena. She makes every scene she's in better and at times even overshadows Scarlett. We cannot wait to see more of Yelena and the fact that she has been confirmed to appear in the upcoming Hawkeye TV series has us already excited.
They are joined by David Harbour's Alexei/Red Guardian, Russia's first and only super-solider, and Rachel Weisz's Melina, a scientist, and older generation Widow. David Harbour is so fun to watch and just extremely funny as he tries to relive his glory days. Rachel Weisz is commanding as Melina and is the brains to Alexei's brawn. Together they form an interesting family dynamic, but one that's fitting of their circumstances. All four of them play off each other well and the chemistry is believable. The family dynamic and reunion that the movie tries to show are done well and are enjoyable to watch, especially the big and little sister relationship between Natasha and Yelena.
SURPRISINGLY TIMELY THEMES
While Black Widow mainly revolves around Natasha trying to redeem her past, the movie also offers allegories to more timely issues with its main villain. He is a powerful man who mainly works in the shadows and just sees women and young girls as disposable tools. The movie makes it clear that he uses women to his advantage and couldn't care less how they feel. Given how a lot of powerful men in the past few years have been exposed for sexual misconduct and others abuses of power, Black Widow is surprisingly quite timely. The movie also touches upon child trafficking given that most, if not all, the Widows are kidnapped off the streets or bought outright. Black Widow doesn't make it overtly obvious what it's trying to do, but if you read between the lines, you might find similarities to the real world.
BEEN THERE, DONE THAT
In terms of plot, Black Widow is okay, nothing special. If you've seen most MCU movies, you probably know how this is going to go. It's nothing groundbreaking and it won't shake up the MCU as deeply as other movies and even the shows. Black Widow a serviceable story that gives a beginning, middle, and end, but it's more of just typical Marvel fare.
Speaking of typical Marvel fare, the movie has a main villain who's quite bland. He's not necessarily the most memorable MCU villain. Aside from the allegories to real-world events and the film trying to paint him as a man who controls the world from the shadows, the main bad guy feels more like a generic villain. He's no Baron Zemo, that's for sure. For Taskmaster, the character's appearance in the MCU for the first time is exciting because of the challenge Taskmaster offers Natasha, Yelena, and company. And there are times in the movie where Taskmaster gives the characters a run for their money. But the way the character is treated could be mixed for fans. You either like what they did to the character or you don't.
Black Widow also falls victim to MCU movies always featuring a bombastic third act even if it doesn't need it. Natasha Romanoff doesn't have powers like most of her peers. So, for most of the movie, it's more or less grounded on the action with its hand-to-hand combat and use of high-tech gadgets. But by the final swing, the film goes all out on the spectacle and gratuitous CGI, which makes for a slightly messy finale. Some shots feature CGI that looks suspicious while others are supposed to make the scene look cool but come out more as corny. You can make an exciting finale without having to go ALL out and be too distracting. That is something that the MCU still has to learn.
A PROPER SEND-OFF
If this is the last time we'll ever see Scarlett Johansson play Natasha Romanoff in the MCU, then Black Widow serves as a good send-off for her. The movie gets to the core of Natasha, warts and all. She has blood on her hands, but she also has a scarred past. A more complex human being than she is initially portrayed in her other MCU appearances, we get a deep dive into her "family," which makes her a more interesting character. Director Cate Shortland is able to show Natasha in full glory as the badass spy that she is. 10+ years later and Scarlett Johansson has still got it.
Black Widow also serves as a passing of the baton of sorts to Florence Pugh's Yelena. Not only did she give an excellent performance, but it's not hard to see her as the next Black Widow. All in all, the first movie of Phase 4 of the MCU is setting things up for a good start. Aided by a strong supporting cast, the movie hits the mark with how it tries to portray Natasha and her complicated family dynamic. It's so nice to finally watch an MCU movie again and Black Widow is another solid hit for Marvel. It may not blow your mind, but will most likely satisfy MCU fans.
Continue Reading: Could This Filipino Superhero Be Making An Appearance In The Marvel Cinematic Universe Soon?