The middle ages are now over as Beyonce welcomes us to the renaissance in her new dance album all about freedom, movement, and experimentation.
Related: POLL: What Was Your Favorite New Song Of June 2022?
The term "era" is used a lot these days to the point where most just see it as a marketing tool whenever new music or album is coming from an artist. But when you say so, it should mean a whole new chapter or dimension that will deliver to the zeitgeist. And when it comes to doing that, Beyoncé remains one of the few artists to hit it right on the bullseye every single time. Every album has always given a different flavor of Queen B while still retaining what is uniquely special about the superstar. And with the release of her highly anticipated and long-time coming new album, RENASSIANCE, Beyoncé has showcased a new form of herself, arguably her most unique to date.
THE AGE OF RENAISSANCE
With cover art that sees her sit on top of a luminous horse, RENASSIANCE was imagined out of Beyoncé's need to find an escape and build a safe place to be free after all that went down during lockdown. The 16-track album does exactly that. The house, ballroom, club, groove, funk, and bass-inspired album finds Beyoncé at some of her most creative and experimental to date. It is an album designed to send listeners though a journey that encourages jubilation, agency, and movement. There is a reason why the visuals for this album are coming at a later time. The music alone is a celebration of a club era when anyone who felt like an outsider sought each other and formed a community where they can express themselves creatively through the rhythm.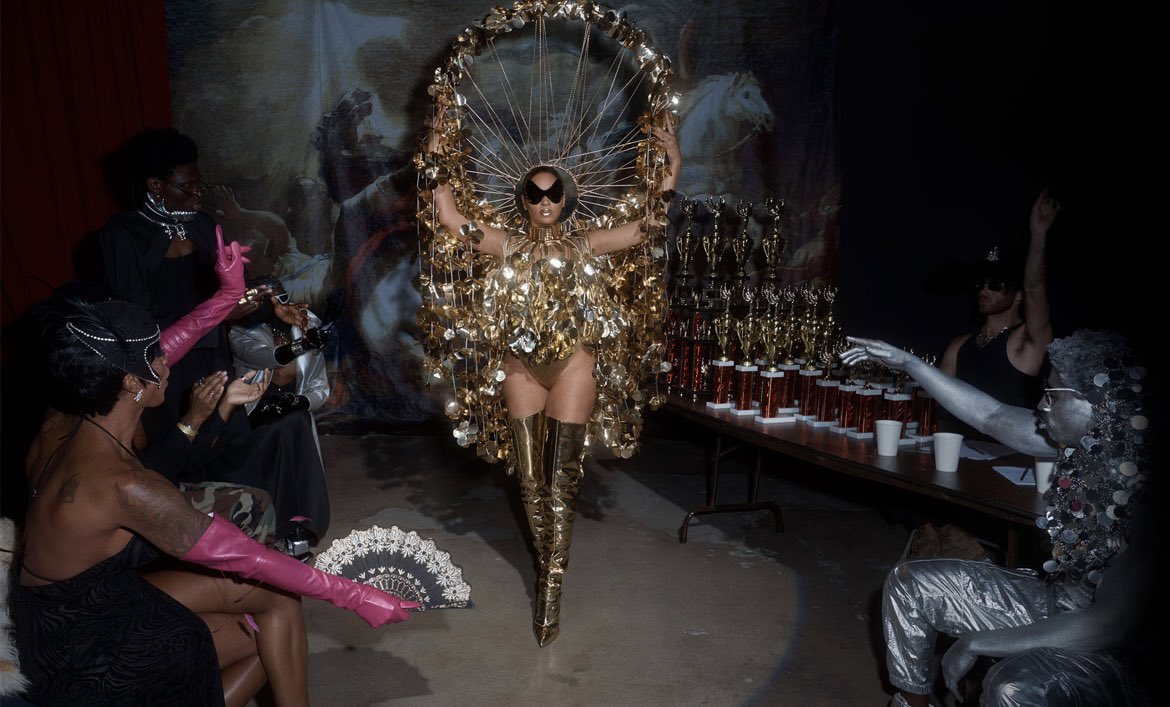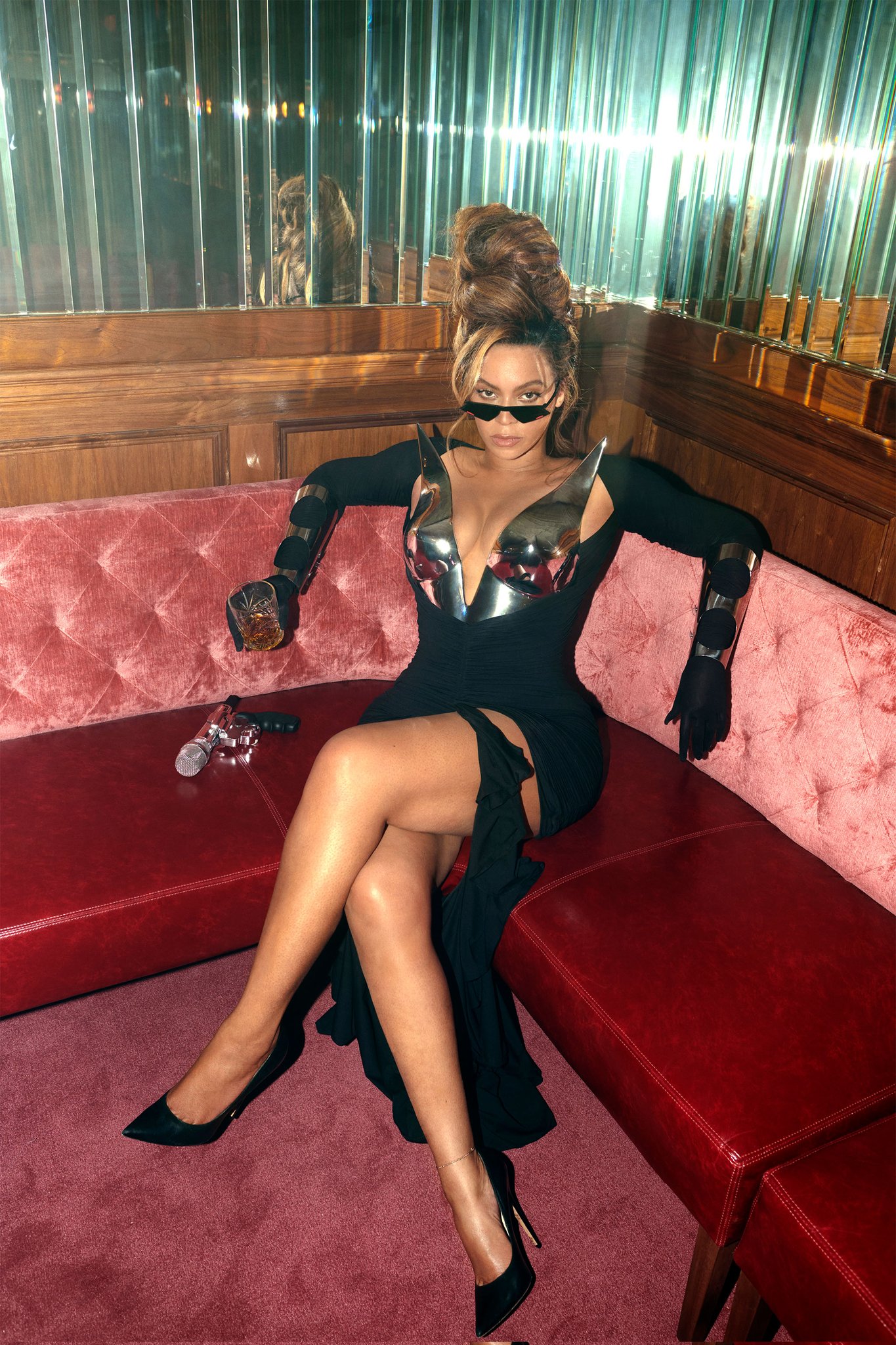 "Creating this album allowed me a place to dream and to find escape during a scary time for the world," says Beyoncé. "It allowed me to feel free and adventurous in a time when little else was moving. My intention was to create a safe place, a place without judgment. A place to be free of perfectionism and overthinking. A place to scream, release, feel freedom. It was a beautiful journey of exploration."
Her signature soaring vocals meets passion and purpose in songs that harken to 80-90s club, head bopping ballroom beats, and much more. Like with any of her past projects, she thought through the whole musical escapade, down to the smooth transitions between each song. RENAISSANCE is an album that should be experienced in its prescribed progression with an open mind to appreciate what it has to offer. With that being said, let's take a look at some of the standout tracks from the first album of three acts that are begging to be played on the dance floor, or in your bedroom, no judgement here.
COZY
By the first second of COZY, the track practically begs you to bop your head along to the beat. The second track off RENAISSANCE is a self-confidence banger all about celebrating and loving yourself, flaws and all. No matter who you are or how you look, Beyoncé implores you to always feel good about yourself. And the way she says cozy during the chorus is so satisfying.
CUFF IT
Grab your platform shoes and flash the disco ball because Beyoncé said everyone to the dance floor now with CUFF IT. The 70s-inspired funk makes for the greatest of dance parties as Beyoncé sings about having a fun night out and living your best life. The mix of bass and horns gives this song that extra spice for a track all about having the time of your life.
CHURCH GIRL
RENAISSANCE is filled with interesting song titles like ALIEN SUPERSTAR and this track. So, when we first pressed play on CHURCH GIRL, we thought Beyoncé was going to take us to church. Instead, she takes the hardest left and brought the church to the club with its trap beat and playful vibe. The song asks you to drop it like a thottie and for church girls to shake ass as if rent was due in 10 minutes. It's fun party Beyoncé and maybe the only time you'll ever hear her say tig ol biddies.
VIRGO'S GROOVE
As a fellow Virgo herself, Beyoncé is known as a perfectionist who combs through every detail of the plan. Given that, it's no surprise that VIRGO'S GROOVE is such a bop. While it is the longest song on the album, it will be one you will be playing on repeat. It's six minutes of sensual groove as Beyoncé uses her iconic voice to sing a love song about being with that special someone.
THIQUE
The beat of THIQUE is so nasty in the best way possible. When the beat drops at the 52-second mark, it makes us want to start bouncing all over the place. Hit-Boy snapped with the production on this track by giving us this bouncy AF beat. And the way Beyoncé speak-sings most of the song is so good and so sexy at the same time. This is one of the baddie anthems of RENAISSANCE and we're here for it. If you're looking for more tracks with great production, we highly recommend you also check out MOVE and it's proudly African sound.
PURE/HONEY
The spirit of ballroom is alive and well in PURE/HONEY. Out of all the songs on the album, this one has the most vogue-inspired sound and it suits the track so well. Beyoncé has always been a supporter of the gays and PURE/HONEY showcases her respect for the ballroom culture while mixing in elements of funk and disco as seen in the song's finale. The category is Beyoncé and it's 10s across the board.
SUMMER RENAISSANCE
Among the many samples in RENAISSANCE, SUMMER RENAISSANCE features some of the best implementation. Many of the song's part were sampled from Donna Summer's I Feel Love and Beyoncé used them so well. There's a respect for the classic while still giving something new to enjoy. Listening to the song feels like we're rollerblading through a sparkling night sky with that special someone. It's four and a half minutes of pure disco love and serves as a great closer to the musical era.
Continue Reading: This OPM Playlist Will Make You Feel Like You're In A 90s Pinoy Rom-Com—Beach Dance Scene Included