Gabriella Wilson (aka H.E.R.) is the first Filipino-American to play Belle in ABC's Beauty and The Beast.
Take a seat and be our guest, because a Filipino-American was just announced as the classic Disney princess, Belle. H.E.R. or Gabriella Wilson, is a 27-year old five-time Grammy winner. While she's known for being a musical prodigy, we didn't know the girl could also ACT. To make things clear, the rumors are true. She is a ✨ triple threat ✨.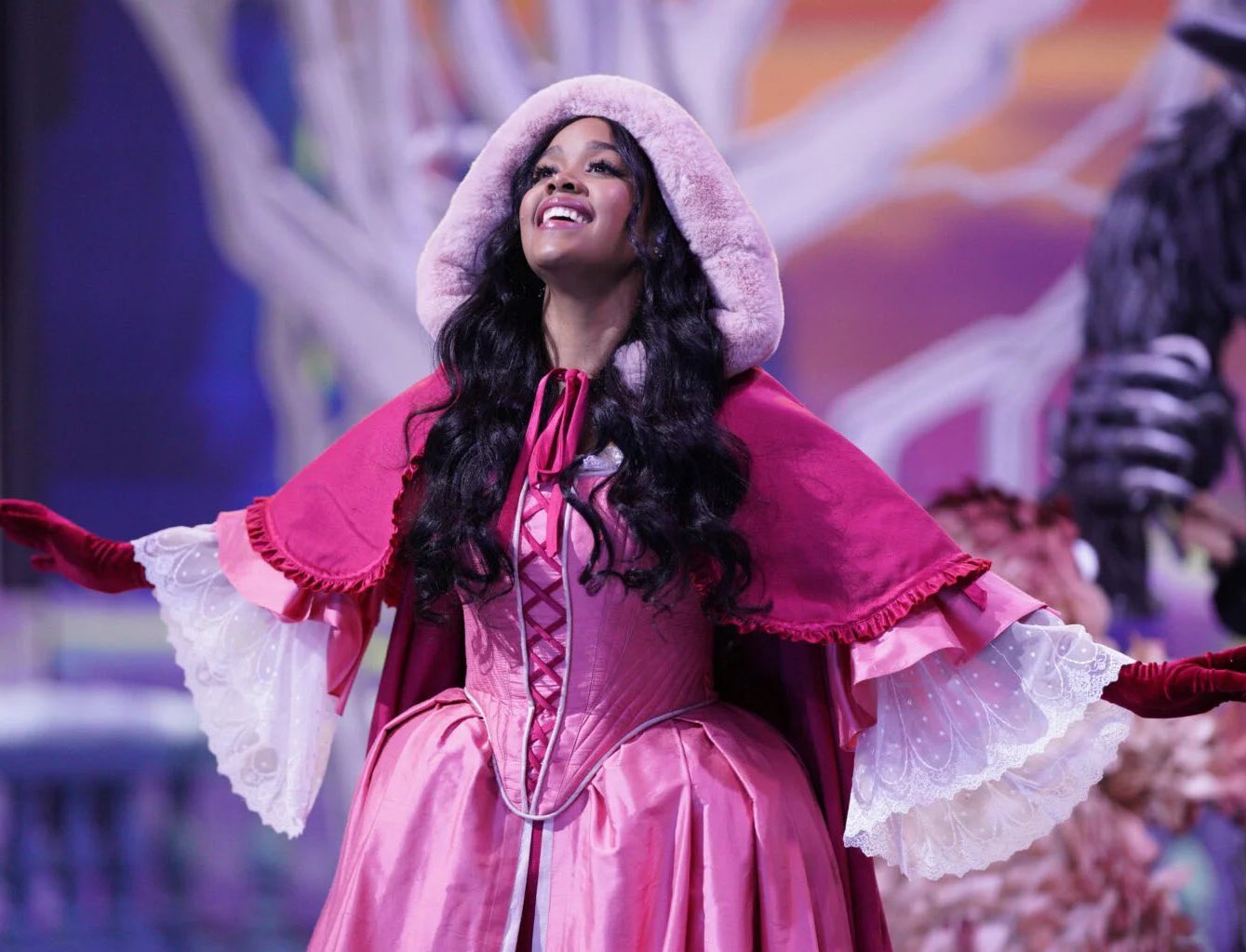 Look, there she goes. When H.E.R. talks about representation, she really means it. For her costume design, there are Baybayin symbols painted in red ink on her apron—almost resembling that of a Good Morning towel. Like what a Twitter user points out, the direct translation actually means Belle. It's a cheeky little detail that costume designer Marina Toybina added to honor H.E.R's Filipino heritage.
The way @HERMusicx is honoring her Filipino heritage in her Belle costume. 😍😭🙌🏽

The writing says "Bela" ("Bella") in baybayin. A pre-colonial script that was almost taken from us, but we are reviving it.

Proud of this Bay Area Pinay and excited to see HER in BATB!

Mabuhay! pic.twitter.com/vR5Ebz65HG

— Krystle Piamonte (she/her) (@kryspia) December 8, 2022
"I can't believe I get to be a part of the Beauty and the Beast legacy. The world will see a Black and Filipino Belle," H.E.R. says in an interview. Disney is now in their inclusive characters arc and we are here for it. It's not everyday that you get to see a POC play Ariel, nor will you ever get to see Belle wearing anything with the Baybayin language. To conclude, what the world truly needs? Some color.
ABC's Beauty and the Beast: A 30th Celebration will air on Dec. 15.
CONTINUE READING: 5 Reasons You Need To Stan H.E.R., The Filipino-American Artist Who Won Big At The Grammy's