Make your Christmas a little merrier this year by visiting these winter wonderlands in and around the city.
Related: Plan Your Family or Barkada's Holiday Itinerary With These Fun-Filled Activities
You don't have to look far outside your house to see that the Christmas season is in full swing. You don't even have to step outside your house with the abundance of Christmas decorations dotting homes and street corners, as well as the ever-present sight of traffic on the roads. And with the Christmas season also comes the popping up of various holiday-themed attractions in and around the Metro. These places offer a dazzling display of lights, sounds, and decorations that will entertain family and friends as well as give you that sense of Christmas joy. As you fill up that holiday itinerary, consider checking out these attractions for a visit.
NIGHT OF LIGHTS
Christmas and Disney feel like a match made in heaven. And this is what Night Of Lights offers visitors. This attraction located near SM Mall Of Asia is a drive-through lights show set to and themed after the tunes and movies of Disney and Pixar. Catch a movie in SM MOA, go through the lights show, and walk by the bay, sounds like a perfect day out.
FESTIVAL OF LIGHTS
There's a reason why this show has been so popular over the years. Located at the Ayala Triangle Gardens, the Festival of Lights is Ayala's yearly display of lights and sounds at the heart of Makati that could even make the Grinch smile. It's a much-loved spectacle unlike any other with its mix of music and intricately detailed lights.
STREET LIGHT MUSICAL TUNNEL
We've all seen Christmas lights hanging by trees and lampposts. But have you ever seen an entire tunnel light up in Christmas glee? That's what the Street Light Musical Tunnel in Ortigas East offers. During the night, a stretch of the road is awash in Christmas lights that will have you feeling like you're entering a portal. To pass through the tunnel just as the show begins is an experience not to be missed.
FOUNTAIN OF LIGHTS
For the southies out there, or those heading to Laguna, this one is for you. Nuvali in Santa Rosa is home to the famous Fountain of Lights. As day turns into night, the fountain by the lake explodes in an array of lights in three distinct shows, each with its theme. Seems like a great way to end a day out with friends or family.
ILLUMINATED PATH
Estancia in Capitol Commons is slowly becoming a favorite hangout spot among people thanks to its selection of restaurants, street vendors, and shops. But whether you're eating out or going Christmas shopping, your day won't be complete without experiencing the Illuminated Path. At night, the walkways of Estancia are covered in Christmas lights which might just make your steps a little merrier.
ORIENTAL WINTER WONDERLAND
The Philippines doesn't experience snow. So, for people who want to experience the cold during this time of year, they travel to the mountains with a popular destination being Baguio City. And located near the Baguio Country Club is their Christmas attraction, the Oriental Winter Wonderland. The entire place wouldn't look out of place at the North Pole which makes the fact that you don't need a membership to the club to experience this even better. Check here for more details.
CHRISTMAS BY THE LAKE
If you ever wanted to know what it was like to spend Christmas by the lake, you may want to check out this new attraction in Taguig City. Located at the Lakeshore Area of Barangay Lower Bicutan, Christmas by the Lake is an entire installation of decorations, sights, food stalls, and more. it was made for the enjoyment of friends and family as they spend their holidays by the lake. And the best part is that the place is free to enter.
CHRISTMAS EMPORIUM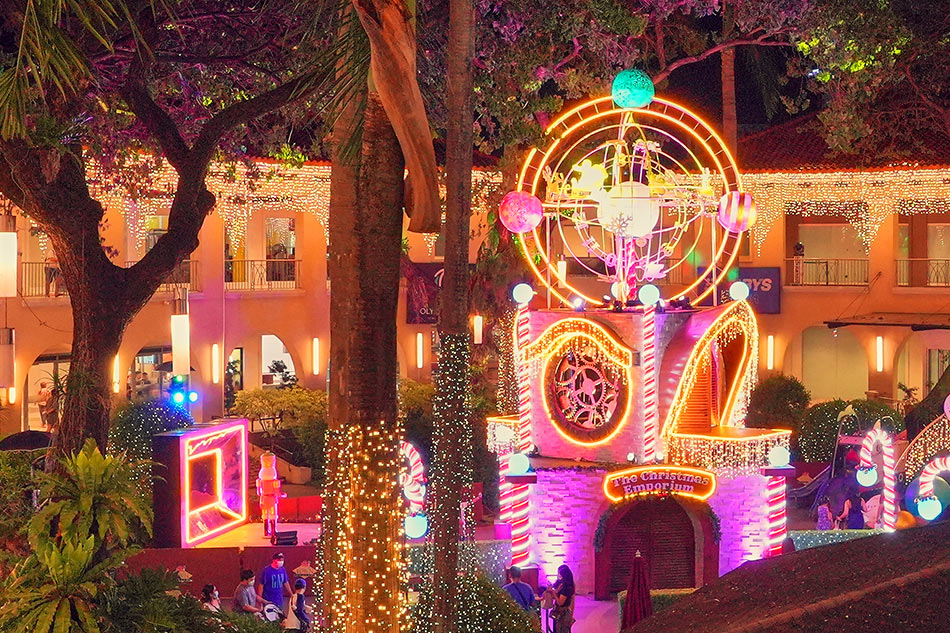 If you want to travel south for Christmas but not too far, then Alabang has got you covered. Located at the Alabang Town Center is Christmas Emporium, a Santa's shop of wonders and large decorations that will unleash your inner child.
CHRISTMAS ON DISPLAY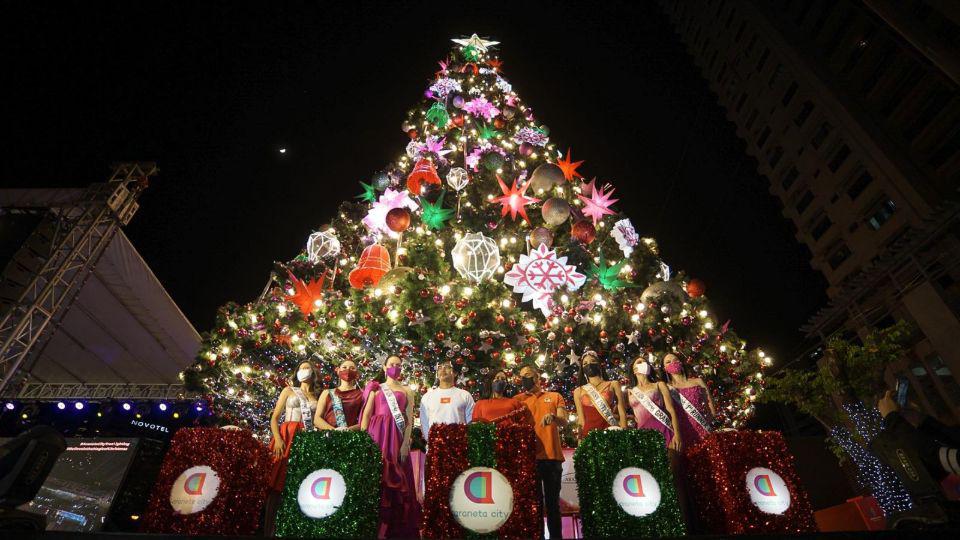 Araneta City isn't just home to some of the most popular concert venues in Manila, it also houses Christmas on Display, a collection of Christmas installations and decorations that radiate holiday happiness. When you're waiting for that concert in Araneta Coliseum to start, you might want to give this place a visit.
BONUS: PARKLINKS BRIDGE
The Parklinks Bridge recently opened this December that serves to connect Pasig and Quezon City. But aside from the fact that this bridge could hopefully decongest traffic, it also lights up at night. Every night from 6 to 9 pm, it turns into the bridge of lights with the entire structure lighting up in a blaze of primary colors. So, if ever you find yourself passing by this bridge at night, you may get lucky to catch the lights show.
Continue Reading: Experience Christmas Joy With December 2022's Must-See New Movies And Shows