It's as if Belle Mariano is part of the Pangilinan family.
Related: Belle Mariano Is Officially Getting That College Degree
In just a few years, Belle Mariano and Donny Pangilinan have gone from relative strangers to extremely close friends (and maybe even something more). Whenever we see Belle and Donny out together or catch a rare glimpse of their private lives, the bond that these two Gen Z actors have is pure goals. And one thing that shows just how tight the two have gotten is how close they are with their respective families. Belle in particular has found herself mingling with the extensive Pangilinan clan, often to the kilig of their fans on social media.
It's a testament to the relationship that DonBelle has built with the way the Pangilinans welcome Belle with open arms. Her comfort around Donny's family has us even thinking that Belle Pangilinan might just be real after all. Let's take a look at some of the times when Belle low-key became the newest member of the Pangilinan clan.
GOING TO THE PANGILINAN NEW YEAR'S EVE PARTY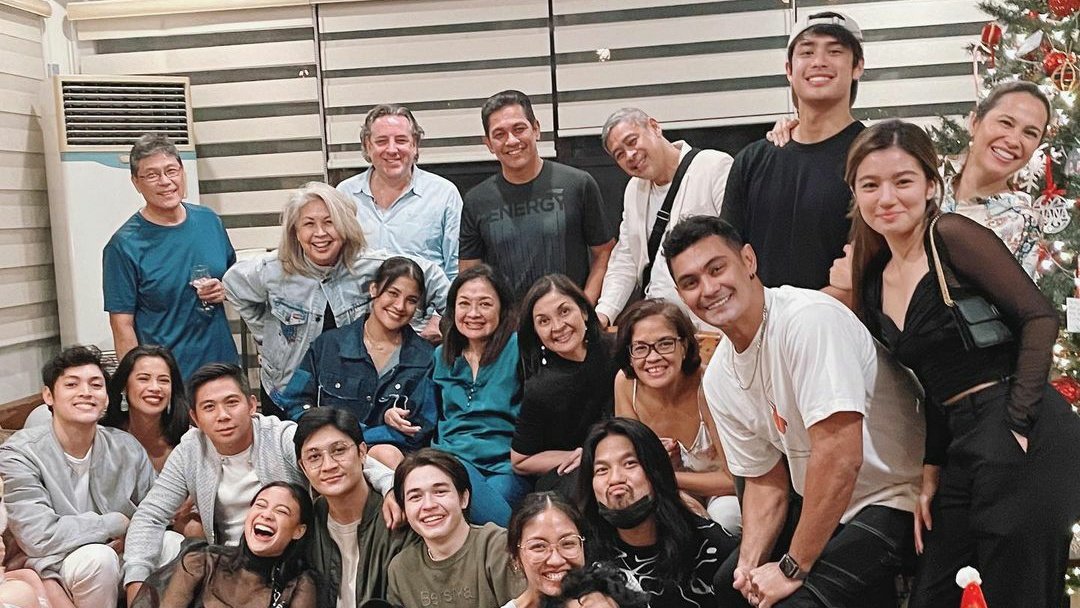 New Year's parties and celebrations are usually the time for family members and their significant others to get together. So, when the Pangilinans met up for their 2022 New Year's Eve party, Donny brought Belle as his plus-one. As shared by Donny's cousin Gab Valenciano, we see Belle beside Donny alongside the rest of his family, relatives, and cousins. And cue the kilig meltdown on DonBelle Twitter. Belle really is part of the family.
HANGING OUT WTH DONNY'S GODMOTHER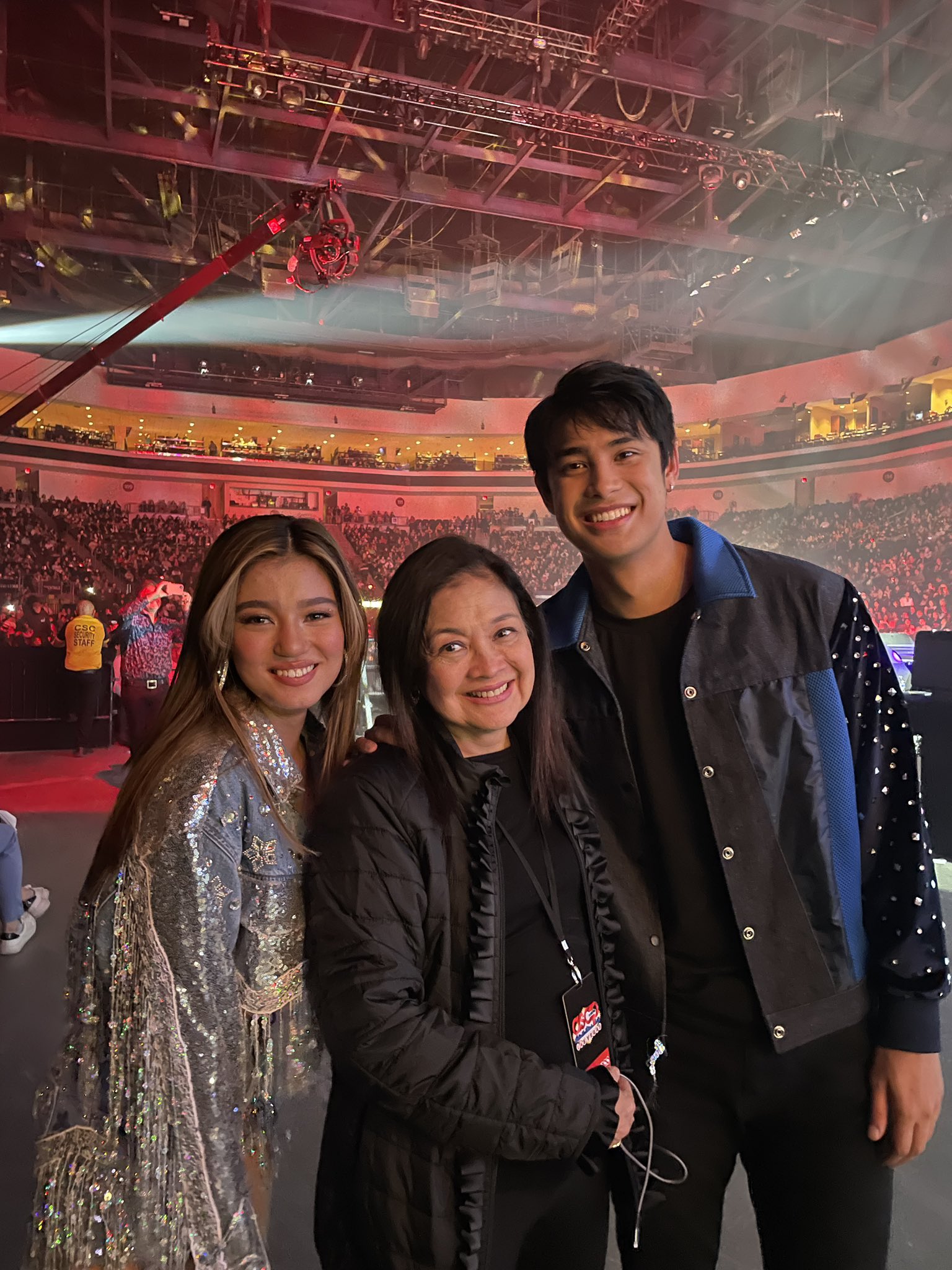 Belle's closeness with the Pangilinans isn't just applicable to Donny's immediate family, but even his relatives too. Case in point, Donny's godmother, Angeli Pangilinan Valenciano, was kind enough to share some sweet moments with her and DonBelle as she revealed that they spent a lot of time together. And let's not forget the time when Kiana and Belle did a TikTok together. We love to see it.
ATTENDING THE PANGILINAN HALLOWEEN PARTY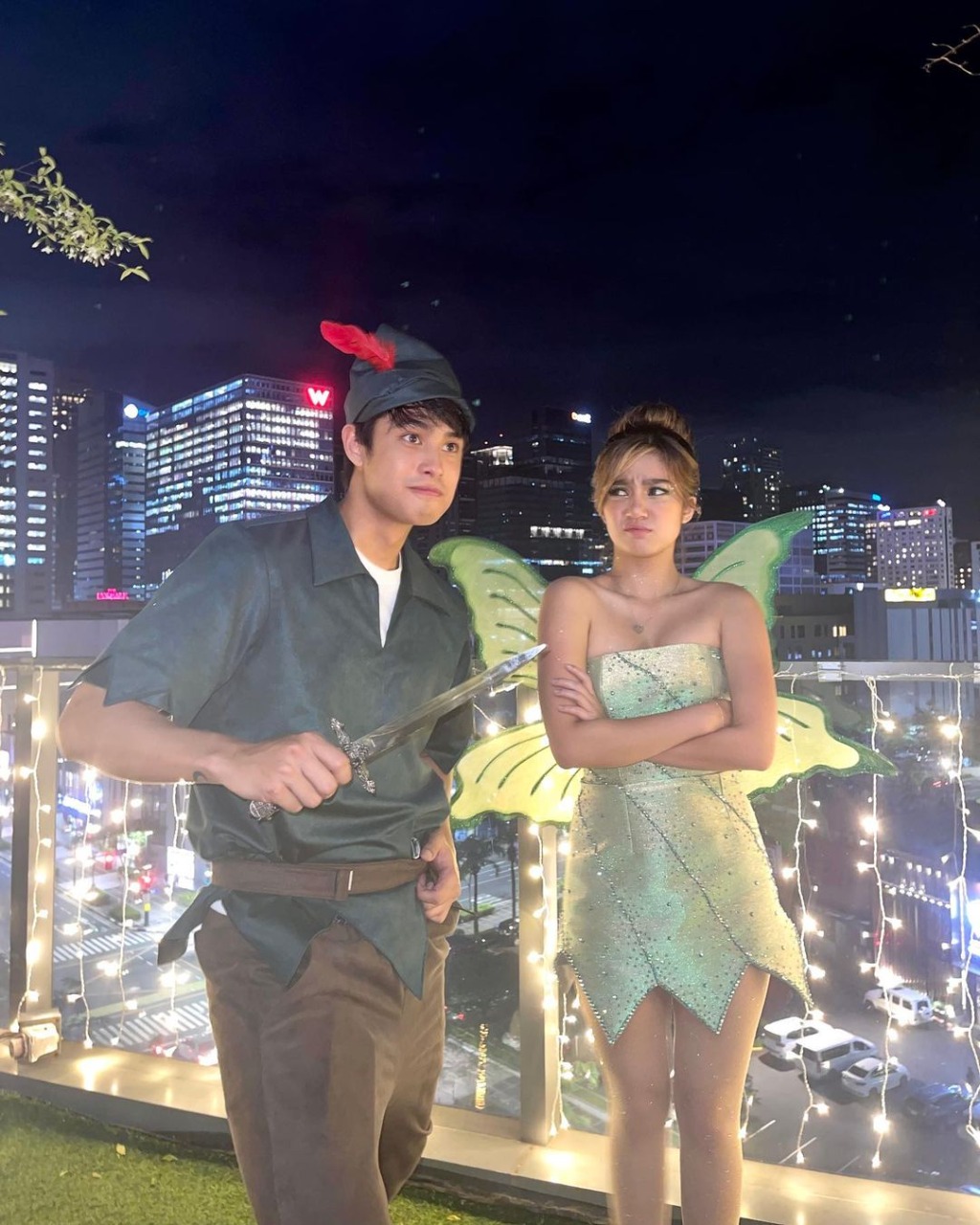 When Donny and Belle revealed that they dressed up as Peter Pan and Tinker Belle last Halloween 2022, the wreckage they caused on social media sort of hid the fact that the party they were at included a lot of the members of the Pangilinan clan. It gave part-of-the-family energy with the way Donny and Belle were so comfortable at the event.
GOING ON VACATIONS WITH THE PANGILINAN CLAN
Naiiyak ako. Donny's itinerary started with him and Belle going to church on Sunday, went on vacation w/ his family, he had fun w/ friends, and guess who he went home to? Belle. 😭 He started and ended his offcam lakads w/ Belle. All w/ Belle 😭 #DonBelle pic.twitter.com/xGH3yOzp9D

— Mayora (@DoktoraReyn) July 18, 2022
Getting invited to family vacations? That's Belle Mariano for you. In a previous interview, Donny shared that he's invited Belle to at least one Pangilinan beach trip in the past. And while we don't know much about what they did there, our mind is already racing with imagining how Belle was having fun with her love team partner's family. Getting invited to a family vacation isn't a small deal so that's a flex right there.
SKYDIVING WITH DONNY AND HANNAH
As much as it warms our hearts to see Donny and Belle's golden bond, it makes us feel even better knowing that Belle is also close with his younger sister Hannah. From barely knowing each other, the two are practically besties, which was seen when they and Donny went skydiving in Dubai. Not only was this core memory a long-time promise finally fulfilled, but it was done in the company of special people. Belle on Pausecast when?
Continue Reading: 10 Times Donny Pangilinan Was A Walking Green Flag