Change is one of the hardest things to grasp for anyone who wants to become better.
In fact, with change comes new adjustments in everyday routines. We've experienced it when we move to a new house, or transfer to a new school, or even when we get exposed to a new work environment. When we become so used to the things that we do and see every day, change feels a little bit…overwhelming. The thought of having to adapt to new things is scary, which is why people don't like change.
While change can be in many forms, the simplest, but probably the most terrifying form of change is a physical change.
I am one of those people who is scared of physical change. I don't like discomfort and it makes me anxious knowing one wrong move could change my appearance for the next few months, which is why I haven't done anything drastic to my face, skin, or hair. But all of my worries were put aside this week when I decided that it was time for me to take risks.
I tried three things: eyelash extensions, Brazilian wax, mani-pedi, and hair color. After trying these services, there are five things I wish I knew before I tried them all.
5. Do not shave prior to waxing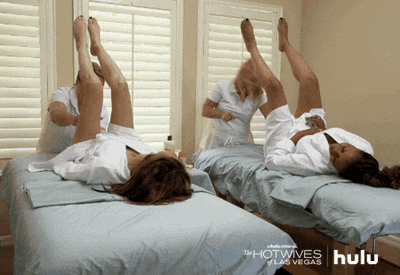 Brazilian wax was by far the most painful thing I had to tolerate in the name of vanity. Before coming to the salon, I asked my friends if it was worth it to try a Brazilian wax. They said that it was worth the first try. What they didn't tell me was that it was better to have a full bush to make it quicker. I expected the pain, but the girl who waxed me from Hey Sugar told me that it would have been easier to take all the hair off if I didn't shave.
To be fair though, my last shave was three weeks before going to Hey Sugar, so if you plan on trying Brazilian wax, it's best to leave your pubes alone for at least a month.
4. If it's your first time trying eyelash extensions, start simple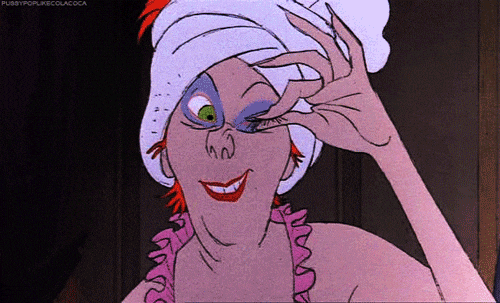 Glueing eyelash extensions on your real ones is a real commitment, so make sure you're ready for it. Having eyelash extensions for the first few days isn't a problem until the glue starts to become weak. The lashes are still holding on to your real ones, so if you decide that it's bothering you, plucking it off is a huge mistake. When you pluck lash extensions, your real hair could come with it too. Luckily, you won't have that problem in NEW Lounge.
3. Cheap salons won't get your desired hair-spiration right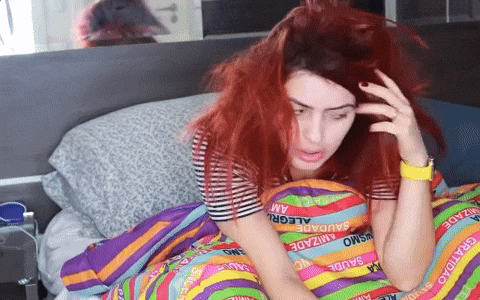 The first time I lightened my hair, I regretted it immediately. I wanted my hair done ash blonde before, but I wanted it to be affordable. It did not look anywhere near ash blonde when it was done.
Listen: your hair is an investment. Do not risk your hair's health for a cheap price, especially if you already have bushy, puffy hair like me. You're not doing yourself a favor by damaging your hair even more. Before making major changes to your hair, trust the salon first.
As for me, I've avoided dye-ing my hair for five years since my ash blonde mishap. I let it grow back healthily and promised myself never to dye my hair again. But recently, Vivere Salon convinced me to change my naturally dark hair to something lighter. They put a natural brown base to my hair and gave me light brown highlights for a better effect. I'm still getting used to it, but my officemates seem to like it.
2. The base they put on your hair is itchy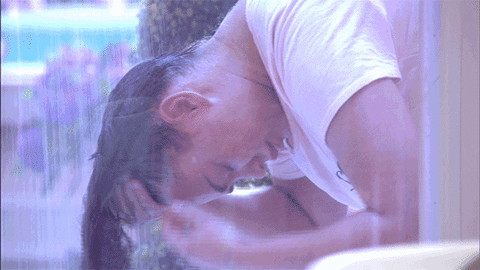 If you're a hair dye virgin, expect the chemical to be itchy. It's not the kind of pain that's intolerable, but it gets super itchy. The discomfort only lasts for a few minutes though. It's also important to have good communication with your hair stylist. They have to know which color best suits your complexion and if your hair is ready for a bleach. Don't dive into a bold hair color without consulting a professional.
1. Don't get your nails done every week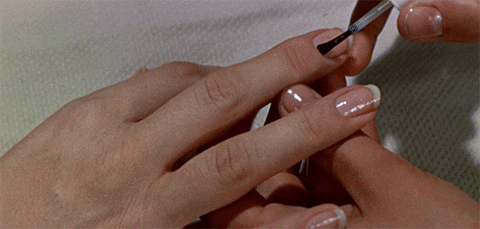 Once you try getting manicured and pedicured, you'll realize that it's actually quite satisfying. I had mine at Nail-a-holics and they give the best hand and foot massages, too. It's hard not to get lured into the nail craze once you start, but remember to let your nails rest for two weeks before getting your nails done again if you don't want to damage it. Give your nails a break and make sure that the polishes you pick aren't too heavy on the chemicals, otherwise, you'll get yellow nails. As for me, I tried Solique's holiday collection for my nails and it goes down as one of my favorite nail polish brands.
In conclusion, change isn't too scary once you give it a try. As the saying goes, if you want something in your life you've never had, then you have to do something you've never done.