In celebration of Andrea Brillantes' upcoming 18th birthday, we recount all the milestones of the young actress and the times she made major impact on Filipino mainstream culture.
1. Andrea built her dream house at 17 years old
After more than a decade in her career, the young actress finally gets to build the house of her dreams for her family—all before she even becomes of legal age!
2. Became a breadwinner at age 10
Whoever said she isn't hardworking barely knows a thing. The girl's been on the grind as a pre-teen.
3. Debuted as an actress at Age 7 on Goin' Bulilit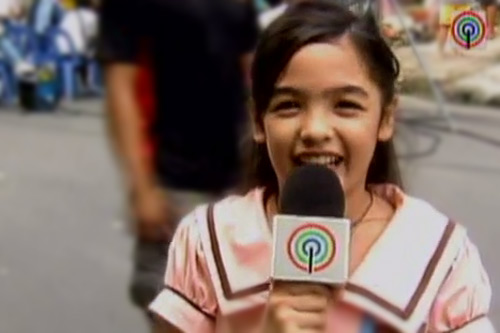 As a 7-year old child, one can barely mingle with adults on a daily basis and follow what they're told. But not for Andrea Brillantes—she grew up in front of everyone's eyes and she most definitely blossomed into one of the most successful actresses because of her flawless work ethic.
4. First role as a kontrabida in Kadenang Ginto
If you've been playing the protagonist role all your life, how do you play as the kontrabida? It isn't easy embodying your inner Black Swan yet Miss Andrea over here always makes us question if she's even acting as Marga Mondragon or is that who she really is IRL.
5. Became A Young Makeup Mogul Before Turning 18
We all know Kylie Jenner, the youngest billionaire, created an empire built on beauty and cosmetics. Who knows? We might be sensing the same pattern for Blythe Cosmetics!
6. One of the most followed on TikTok
While most of us are still figuring out how the TikTok algorithm works, Andrea Brillantes already racked 11.3 million followers and counting.
7. Made bushy brows cool
A beauty icon herself, Andrea knew full well that kilay is life and continuously is the blue print for all bushy-haired girls.
8. Landed her first lead role on a teleserye at age 10
How can a 10-year old even get in-depth with acting and show a range of emotions? Your favorites could never.
9. She has more than 2 million followers on YouTube
Ever since the pandemic began, celebrities have turned to vlogging in order to connect with their fans. But Andrea was ahead of the game. She has been sharing her life on YouTube for 4 years now and has 2.83 million followers.
10. Fought back against baby bra shamers
Back in 2018, Andrea went to a music festival and had a great time like any other teenager. Not until a netizen shamed her for wearing a yellow baby bra that was peeking through her top. She clapped back at the bashers and said, "I mean why should I? I am a Woman and wearing a bra is normal.. shaming a 15 year old because of it is not normal."
11. One of the most followed Filipinos on IG
Joining the likes of Anne Curtis (who is ranked 1) and Nadine Lustre, she's one of the youngest celebrities in the PH that has 10.8 million followers cause of the constant bomb selfies and looks that she's been serving us.
12. Won Best Young Actress at 7th Urduja Heritage Film Awards (2020)
Are we even surprised? She has mastered her emotions and been on a number of shows and commercials at an early age.
13. First ever cover girl of NYLON Manila
The moment NYLON Manila came into existence, we already knew who the perfect cover girl was. She shared in our cover shoot that she has been a fan of the magazine ever since watching America's Next Top Model way back. A girl can never dream too big.
14. Emulated Venus from famous Italian artist Botticelli's painting
Channeling the goddess of love herself, Andrea brings art to life as she poses as Venus from Italian artist Sandro Botticelli's painting.
15. Continuously Fights Back Against Misogyny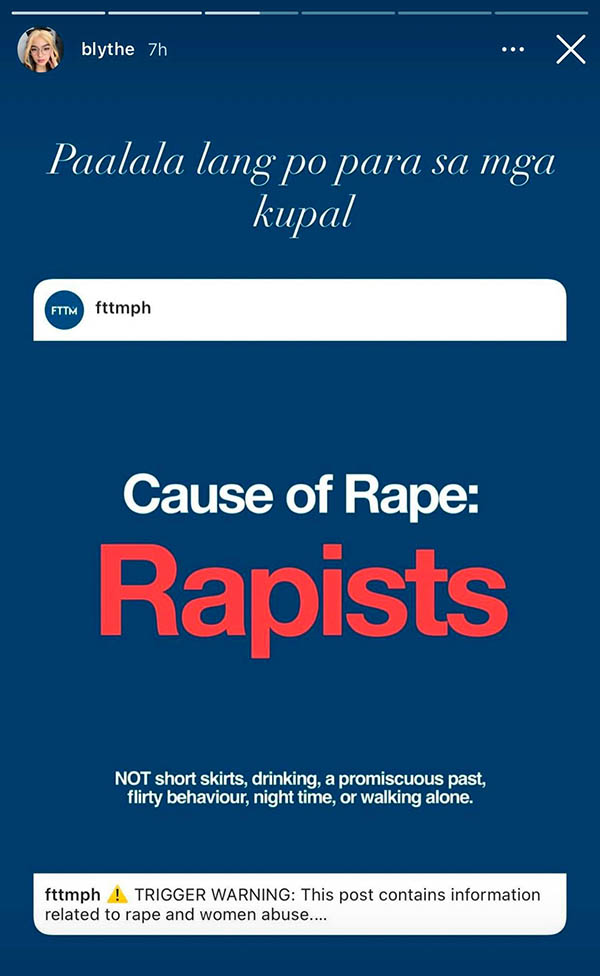 Upon the recent rape case controversy, a number of celebrities aired out their frustrations over victim blaming (seriously, why?) and the young actress did not hold back.
16. She's an award-winning actress
No, she did not come to play. Andrea has been nominated on various awards and also won Child Star of the Year at Yahoo Celebrity Awards (2014) including Best Child Performer at 27th PMCPC Star Awards for TV (2013).
17. A True Chameleon Beauty
Don't deny it. With every hairstyle she rocked, she ATE IT UP. Whether it was blonde, brunette, raven-haired or a choppy lob, Andrea is unafraid to make bold choices.
18. Dubbed As The Teleserye Princess
We could go on and on in this list, but at the end of the day, we know who the real queen of teleserye is—and she has the bag to boot. That's on period!
RELATED: Andrea Brillantes and Addison Rae Have This One Thing in Common