We've rounded up some outfit ideas on how you can wear Pantone's color of the year for the rest of 2022.
Let's be real, it's been undoubtedly hard to get out of bed and make an effort to get dressed for the last few months and days especially. But when Pantone announced 2022's color of the year, Very Peri, describing it as the "happiest and warmest of all the blue hues," somehow it gave us that bit of hope, jolting us right out of our sweats. The possibilities are endless for this twinkling hue, and it goes from being incorporated into either your 'fit or your beauty look. As Pantone puts it, Very Peri "emboldens uninhibited expression and experimentation." Scroll down below for some inspo to get you dressing up for no reason!
READ MORE: 9 Rising Female P-Pop Stars Who've Been Killing It With Their Style
1. ASHLEY GARCIA
The Y2K wave isn't over yet, because popular noughties brand Von Dutch is still having a comeback moment! Time to bust out those trucker caps again just like style content creator Ashley Garcia. In the shade of Very Peri, of course.
2. RENÉE DE GUZMAN
Fashion designer Renée de Guzman loves a good oversized suit in bold colors. Plus points for the graphic Marine Serre top for contrast!
3. BELLA HADID
So many details we love to unpack in Bella Hadid's Very Peri outfit. The chunky loafers, her electric blue highlights, and the pants were just the cherry on the top (pun intended).
4. JESSICA YANG
A style tip from model Jessica Yang? Explore color-blocking, but add an interesting print. Catch us working out in that Very Peri onesie, that's for sure.
5. BARBIE FERREIRA
We can't talk about Very Peri without mentioning Euphoria. It's undoubtedly the show's ~official~ color and Barbie Ferreira (aka Kat Hernandez) knows a thing or two on how to rock it. Brb, adding that beaded halter top to cart.
6. VIVOREE
Still not as committed to getting dressed anytime soon? Take it from Vivoree to show you how to nail the Very Peri trend with her utility suit for that effortless vibe.
7. INKA MAGNAYE
If you're unsure if Very Peri suits you, go for a test drive and try it as a makeup look first. Just like how voice-over artist and morena beauty Inka Magnaye made it the highlight of her look.
8. BTS' JUNGKOOK
You know what they say, your hair plays a major part of your overall vibe. In fact, it can even make or break your outfit. We're taking notes from BTS' Jungkook and daring to rock Very Peri as our new hair color for 2022.
9. CHI GIBBS
If you're as experimental as Neon Island's fashion designer and singer Chi Gibbs, try color-blocking AND mixing prints all together in one outfit. A deadly combo that can make or break your look, that's for sure, but Chi knows best.
10. LAUREEN UY
Saving this Very Peri outfit by Laureen Uy for when we can all go out and be on vacay mode again. The beaded necklaces and colorful bikini top definitely made us miss the beach.
11. FRANNY BALBURIAS
Another style tip? For petite girls, try wearing a monochromatic outfit from head to toe, just like Social Media Associate Franny Balburias. Living for the feathered tube top!
12. SB19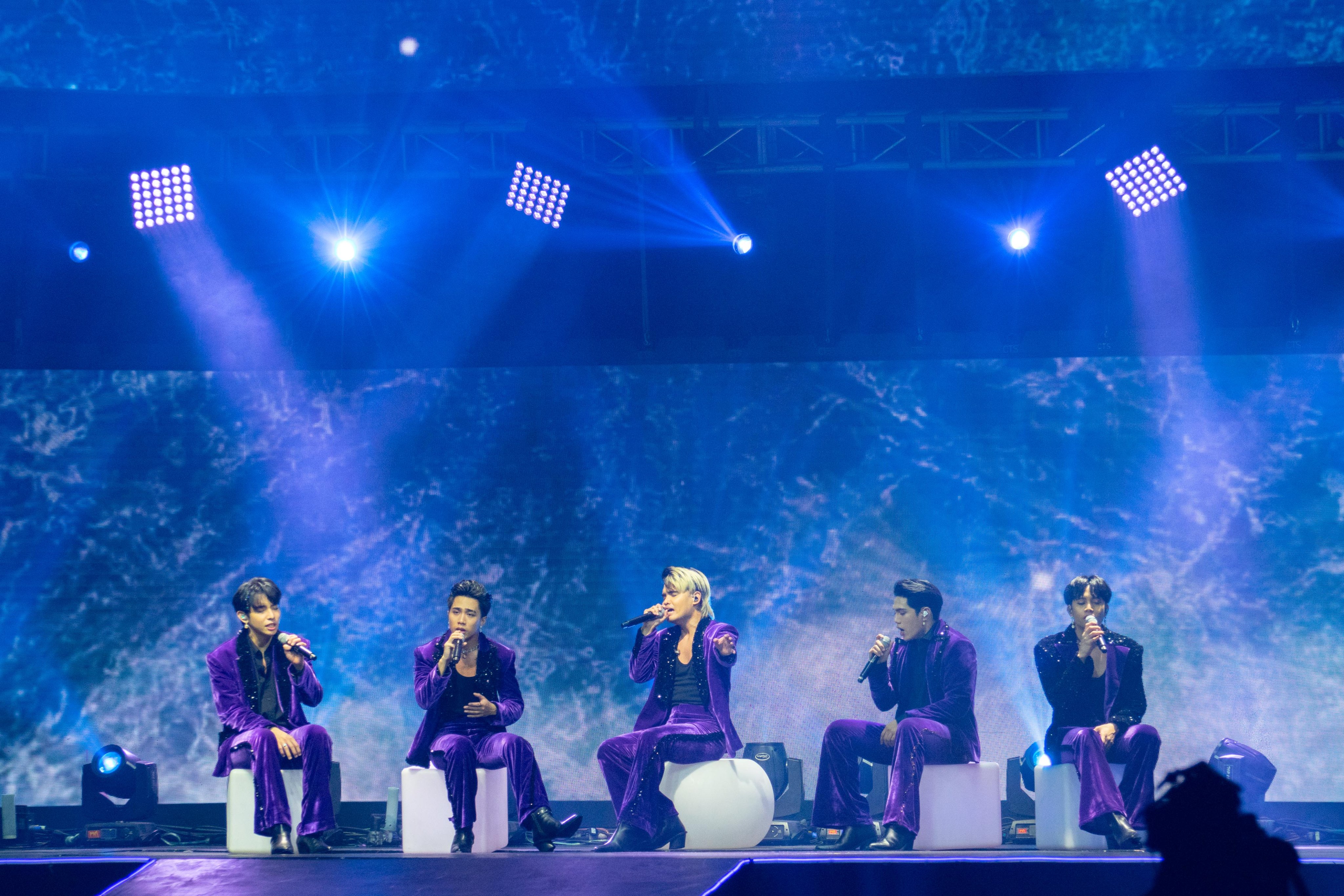 For their anniversary concert, SB19 donned a darker side of Very Peri (almost falling under purple) in matching velvet suits. Harry Styles would absolutely approve.
13. JENNIE KIM
Jennie Kim's been on the Very Peri wave even before. If you're not feeling it, let Jennie's cozy sweats and beanie be your ultimate inspo. Get a girl who can be in a $12,500 Chanel suit the next day and in PJs on another. We stan versatility.
CONTINUE READING: 10 of the Most Expensive Chanel Pieces Jennie Kim Has Ever Worn