As NYLON Manila turns two, we promise to be even bigger, bolder, and braver repping the youth. But first, let's party.
Related: Nylon Manila Turns Two: Looking Back At All Our Covers, So Far
Since its inception in 2020, NYLON Manila has never wavered in its commitment to foregrounding relevant, responsible, and radical narratives by, for, and about the energetic and engaged youth. For two years, we have steadfastly become a diverse space for the young generation of Filipinos, guiding them in the journey toward discovery, expression, and self-actualization. After thousands of stories told, covering all fronts of pop culture, fashion, beauty, and social issues, with countless local and international stars gracing our covers, NYLON Manila is just getting started and is on its way to becoming bigger, bolder, and braver.
On November 21 2022, NYLON Manila turns two and what's a better way to celebrate it than throwing one hella rad party. Co-presented by OPPO and sponsored by Guess, the strictly-by-invitation event promises a celebration filled with optimism, good vibes, and just lots of fun. Whether you've been a patron of our parties or just curious about our momentous night, here's what you should expect from NYLON Manila's second birthday party.
NOSTALGIA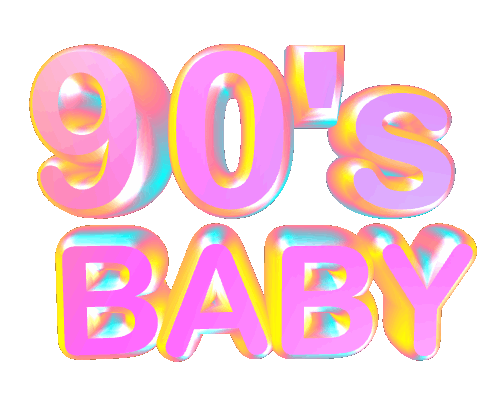 Looking back at our colorful successes for the past two years, it has been one hell of a ride for us, so expect the party to be more of a proud statement of what NYLON Manila has achieved so far. But not only that, our second anniversary party will literally take you down memory lane as we party through the night with our best 90s look. So, expect some cargo pants, spiked and/or bleached hair, track jackets, bright colors, overalls, and lots of jeans as we take you back to a time where Backstreet Boys and Tamagotchis were the supreme stress relievers.
STARRY NIGHT
As with our past celebrations, NYLON Manila has always been the haunt of the gliterrati so expect nothing less of glitz and glamour as we gather the most vibrant and resonant voices of this generation in one starry night.
LOTS OF FUN
Well, this goes without saying but as NYLON Manila is an fun party-thrower, just expect a whole lot of fun on our festive night. We also have a photobooth, thanks to our sponsor Guess, where you can capture your best-looking self plus some exciting games from our co-presenter, OPPO. And with some nostalgic tunes to complement the celebration, it sure is going to be a memorable experience.
SURPRISES
Apart from looking back, the night also signals a new beginning for NYLON Manila as we look forward to the great possibilities that await us. And marking this fresh start is the unveiling of our three cover issues this November, which will be revealed at the party. So, there's that to be hyped up about.
Continue Reading: Our Favorite Nylon Manila Moments From 2022, So Far