We were expecting to see SB19's biggest concert of their career so far. But we didn't know that we were going to shed a few tears in Our Zone as well.
Related: SB19'S Bazinga Music Video Was So Epic That You Might Have Missed These Easter Eggs
SB19 just held their third anniversary concert, Our Zone, and they did not disappoint at all. Taking full advantage of the Smart Araneta Coliseum the two-day concert saw SB19 deliver some of their best performances yet. Among other things, they performed their hits like What? and Bazinga with the full might of the stage behind them. They also did a fun tribute to the boybands of the 2000s with their N'Sync medley performance.
The boys blessed many A'TIN with the first performances of three new songs, the ballad Nyebe, the Christmas-themed Ligaya, and the disco-infused Where You At. And let's not forget to mention the special guest performances from 4th Impact, AC Bonifacio, Josue, and The Juans. SB19 gave a show to remember that made us want to be there in person even more. But unbeknownst to us, and the boys themselves, was that Our Zone was going to get emotional thanks to a couple of heartfelt and special surprises. And let's just say if we knew, we would have brought some tissues with us.
STAFF AND A'TIN SEND THEIR LOVE
Surprise, SB19! ?

A'TIN, Staff, Co-Trainees! Let's give a SLMT to SB19! ?

SB19 OURZONE DAY1#SB19Anniv3rsary #SB19OZAnnivConcert pic.twitter.com/31Wog0eoqq

— SB19 Official ?? (@SB19Official) November 27, 2021
At the end of day one, the boys closed the show with their song SLMT, a fitting song no doubt. Everything went smoothly when during the final chorus, a special video started playing. It was former staff at ShowBT Philippines who came on screen to individually send their love to the group and express their gratitude for being able to work with them. Even former trainees who trained with SB19 also appeared in the video to share their thanks.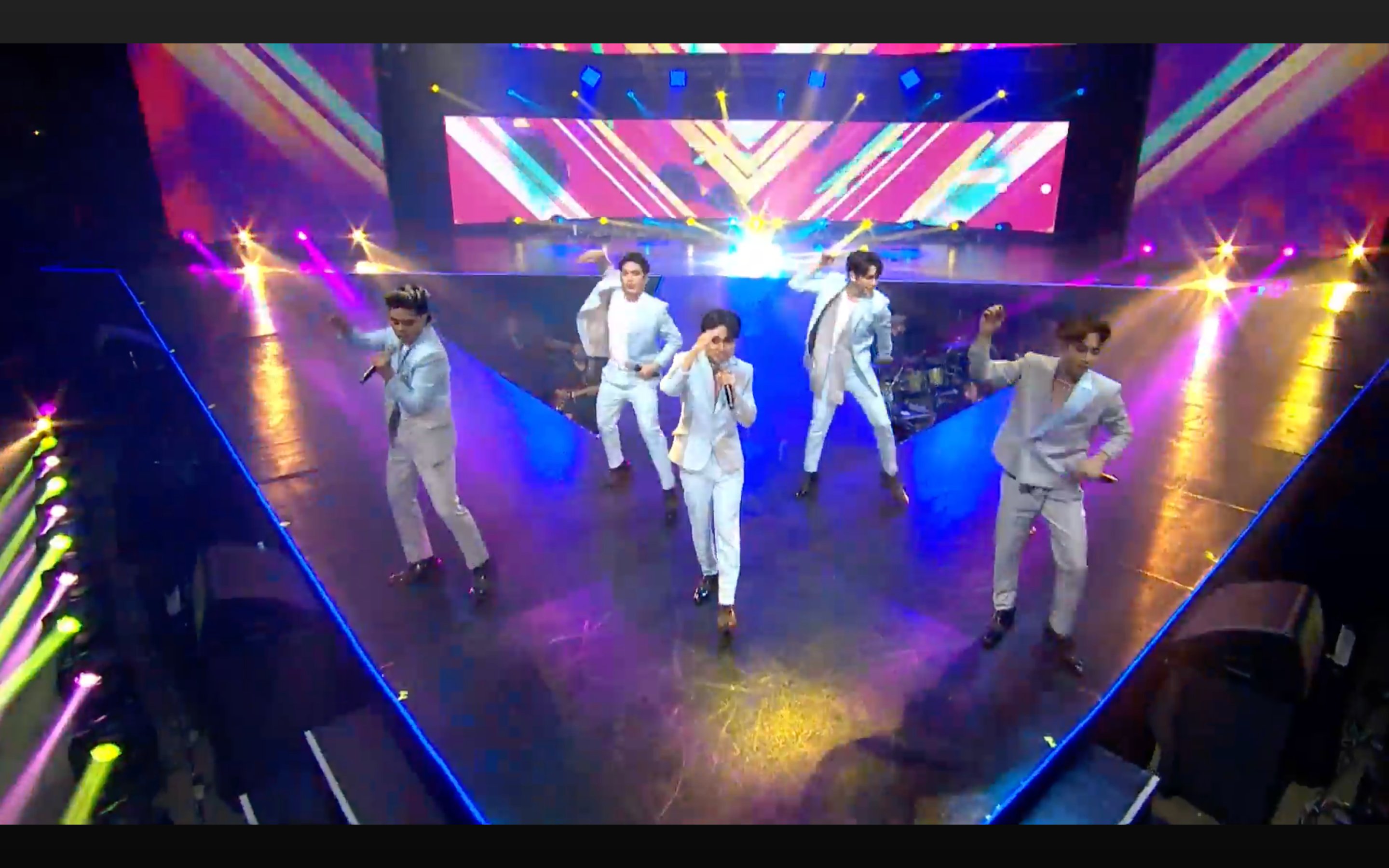 Afterward, A'TIN from around the world, both Pinoy and non-Pinoy, expressed their love towards SB19. Everyone then came together to sing the last chorus of SLMT. Seeing the boys tear up was so sweet and showed just how much love their fans have for SB19. The video was a reflection of where the group came from with all the former staff and just how impactful SB19 is with fans from around the world.
A SURPRISE FROM THEIR PARENTS
If the surprise of day one of Our Zone was emotional, day two would go straight for the heart. For the finale of day two, SB19 sang MAPA, a special song for the group that they have been performing for months now. It's an ode to parents everywhere and what better way to celebrate SB19's third anniversary than having the boys get surprised by their parents. Right before the final chorus of MAPA, each member's parents and family came on stage to surprise the group.
#SB19 is joined by their MAPA- their family!

SB19 OURZONE DAY2#SB19Anniv3rsary #SB19OZAnnivConcert pic.twitter.com/AzEp9HLgdc

— SB19 Official ?? (@SB19Official) November 28, 2021
Seeing them reunite with their loved ones was such an emotional sight. But what truly broke us was when Ken saw his sister and tito. For a bit of backstory, Ken has not seen his parents in a long time. Meanwhile, his grandmother who was supportive of his career passed away. Clearly, Ken's sister being there was so powerful for Ken that he broke down crying. TBH, we wouldn't fault you if you started crying as well. It is also clear that their parents mean so much to them given how they got teary-eyed when they started talking about them. And when Justin removed his jacket and gave it to tita Gemma. Now that's a gentleman right there. It was a beautiful family reunion and all of them coming together to sing MAPA was the icing on top.
Continue Reading: But Wait, There's More: SB19 Teases The Possibility Of Their Future In The Explosive Back In The Zone Concert