SB19's return to the stage was worth the wait as they gave what needed to be given.
Reading: Breaking New Ground, SB19 Takes Root And Grows Even More In Pagsibol
SB19 has done and achieved a lot of things in the past year, but one thing we miss seeing them doing is performing live. Their last live concert was put on hold and eventually canceled due to the pandemic. Since we still can't see SB19 live yet, the group decided to hold their second live stream concert called Back in the Zone Online Concert.
There was a lot of hype going into the concert following the successful release of their Pagsibol album, but SB19 absolutely delivered and then some. With the theme of showing where they came from and where they are now, Back in the Zone was a true showcase of SB19's talents as they gave a world-class concert that further cemented their status as the P-Pop group of the Philippines.
WE GONNA GO UP
The concert began with pre-show performances by Mona, 14-year old Pinay rapper Alex Bruce, and 4th Impact. All of them did well, but Alex Bruce truly dazzled, making it very clear that she is a rising OPM act you need to watch out for.
Back in the Zone then started with a video that recapped the boys' journey from the beginning, which was on theme for the online concert. The group then sang What? for their first song while wearing black outfits with gold details and gave a performance that matched the energy of the song.
Afterward, they performed a few of their older hits. First up was their debut single, Tilaluha. The boys sounded angelic while in their white outfits and in a park setting. They then performed a new remixed version of the song that got them famous, Go Up. Up next was an energetic rendition of Alab, followed by a heartfelt performance of Hangang Sa Huli with their brown blazers matching the park in the fall stage design. With Pablo on the guitar, they then did an acoustic version of Loves Goes that makes the song sound even better.
BACK IN THE ZONE SOLO PERFORMANCES
After a short intermission, SB19 then performed their solo songs. Up first was Justin who did a cover of The Scientist by Coldplay as old photos of Justin flashed on the screen. Stell was next and for his solo performance, he did a stunning cover of All By Myself by Celine Dion and did a phenomenal job with his A-tier vocals. Pablo performed a new original song called Kelan that he was inspired to make based on how he felt during the pandemic. The performance was extra special because he was joined by his brother, rapper Josue.
Ken Suson ain't lying when he said he's the sexiest main dancer ??

SB19 BITZ CONCERT@SB19Official #SB19BackInTheZone pic.twitter.com/XmysYEG2pN

— sai. (@joshtinsoulmate) August 1, 2021
Ken then did his solo performance that proved to be one of the highlights of the concert and shook stans around the world. Dressed in an androgynous red outfit, he performed his new song, Palayo that was equal parts sexy and sensual, and saw him sing and rap in Cebuano. Josh was last to go, and he did a cover of One Direction's Drag Me Down. During the performance, he thanked all his fans and supporters while saying that haters could never drag him down.
SONGS FROM PAGSIBOL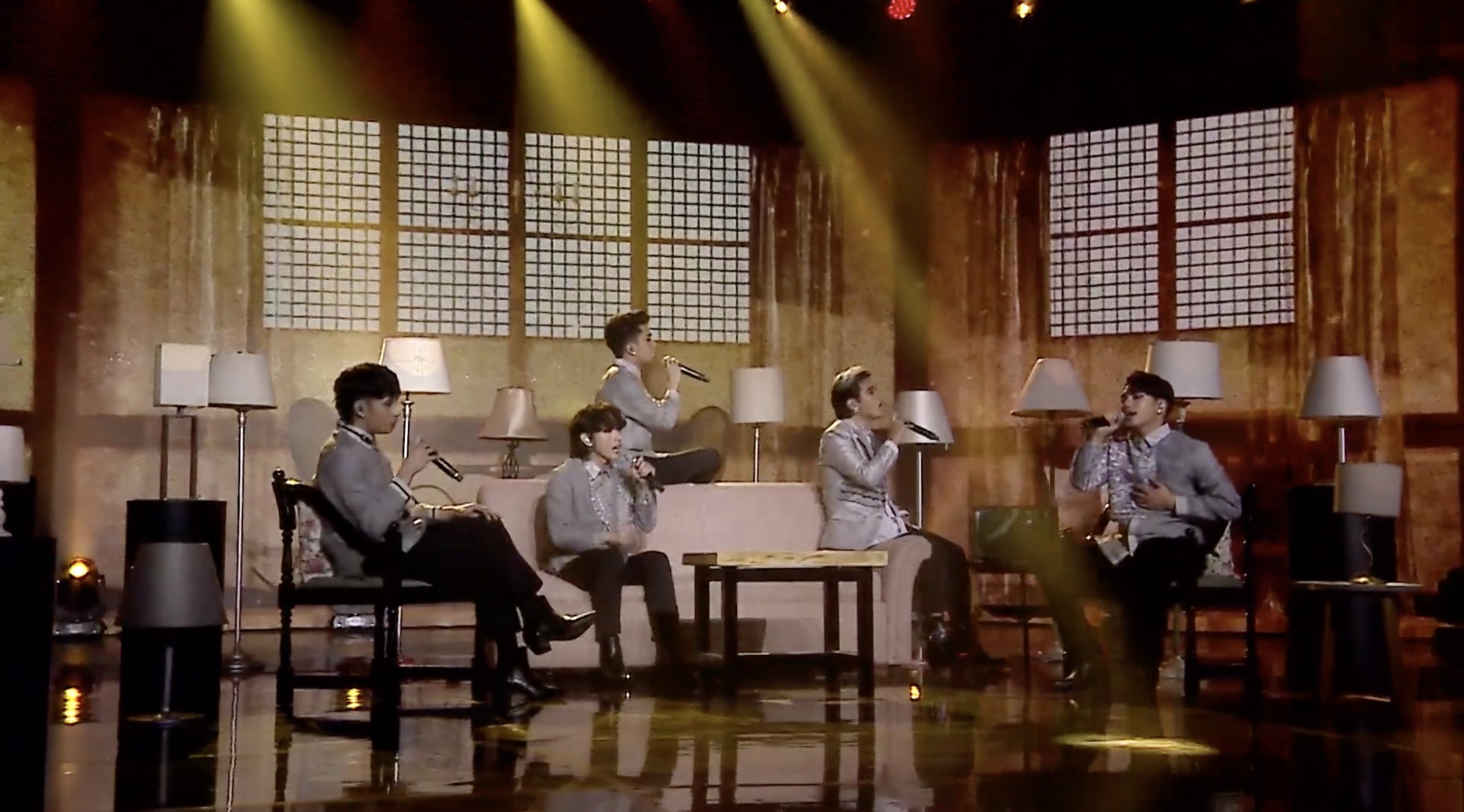 The final part of Back in the Zone was dedicated to performing their new songs from their Pagsibol album, most of which were for the first time. SB19 started things off with a dark and spooky performance of Mana, which was very much on-brand with the song. They then gave an enthusiastic performance of Bazinga. The boys then beautifully sang MAPA while dressed in gray barong Tagalog. Up next was Ikako as they dedicated the song to all the frontliners who sacrificed a lot to do their jobs.
The final song of the night was SLMT, a fitting way to end Back in the Zone as it served as a thank you to everyone who supported them. The performance itself was so much fun to watch and it looked like they were truly enjoying themselves on stage (fun fact: their outfits were actually bought and shipped from Korea). SB19 then returned for an encore to perform What? (part change version) and it was so funny to see Justin imitate Ken's low voice.
It also wasn't just all performances during the online concert as there were interviews shown of the boys as they talked about their past, preparing for the concert, and what their future plans are such as Pablo and Josh wanting to release solo music, Ken wanting to have his own fashion line, and Justin and Stell wanting to do some acting.
SB19 IS IN THE ZONE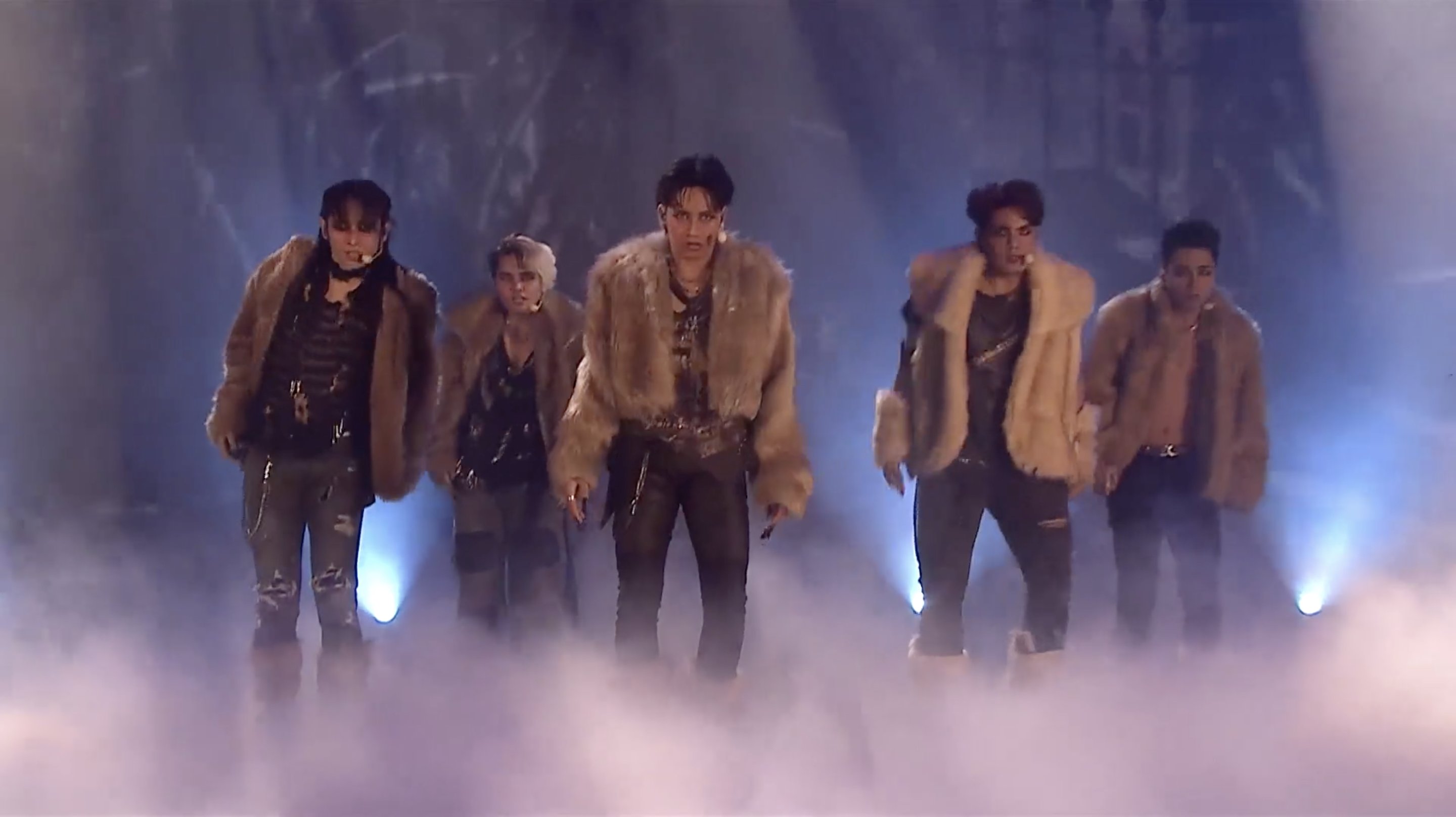 Overall, the Back in the Zone online concert was an amazing experience. SB19 really nailed the concept of showing where they came from to where they are now. Each segment of the show highlighted certain aspects of their career. The beginning showed where they came from as a group. The middle highlighted what each member brings to the table and their strengths as individuals. The finale showed who SB19 is now with all that they have learned and grown so far.
It's also commendable how SB19 wasn't afraid to talk about their haters or their struggles as a group. After they performed Tilaluha, they talked about how their careers went nowhere after the song dropped. After Bazinga, they said that the song was dedicated to their haters. There was even a video showing the boys reading negative comments. It's not often that you see artists in the caliber of SB19 openly talk about struggles and detractors so openly in their own concert, so it was refreshing to see that.
Pablo's raps were straight fire, Ken's stage presence is no joke, Josh really stepped it up with his vocals, Stell is arguably SB19's best vocalist, and Justin did an amazing job directing the whole show. Given what they had to work with and the kind of stage they had, SB19 did an excellent job in Back in the Zone. If anything, the concert just got us more excited to when we can finally see SB19 live and in-person as they perform in arenas and stadiums. SB19's return to the stage is as good as you expected it to be. SLMT SB19 for continuing to entertain us.
Continue Reading: All Fired Up: This Is Why We Should Be Paying Close Attention To The Domination Of SB19