In another sign that manifestation works, SB19 and Anne Curtis turned their mutual respect for one another into a real life duet performance.
Related: And We're Live: Concerts Coming To The Philippines This 2022 And Beyond (So Far)
SB19's fans include both the general population, as well as A-list celebs. And one such star who considers herself an A'TIN is Anne Curtis. Back in October 2021, Anne tweeted about listening to their hit MAPA for the first time, describing it as "beautiful song and lyrics." She specifically heaped praise on the band version as the meaning of the track hit close to the actress. Most fans thought that that was it, but life is always full of surprises. And over eight months later, Anne Curtis brought that online admiration into real life when she finally got to perform with the band on stage for the very first time.
ANNE AND SB19 FINALLY MEET
Wowowow what a surprise! Anne Curtis and SB19 #LuvAnneTheComeback pic.twitter.com/jUqjFNiPQc

— Chikkaness Ave (@ChikkanessAve) June 11, 2022
On June 11, Anne held her highly anticipated comeback concert, Luv-Anne! at the Newport Performing Arts Theater. The concert was already one to watch out for thanks to the actress serving Y2K supermodel for the promo materials. And true enough, the event was a pop star's dream come true. She served fierce looks with a mix of local and international designers, singing and dancing her way through the entire set with much passion. From body-hugging catsuits to modern-day ternos, Anne gave it her all with a full production. Darren Espanto and Ez Mil served as special guests for the concert where she performed alongside them.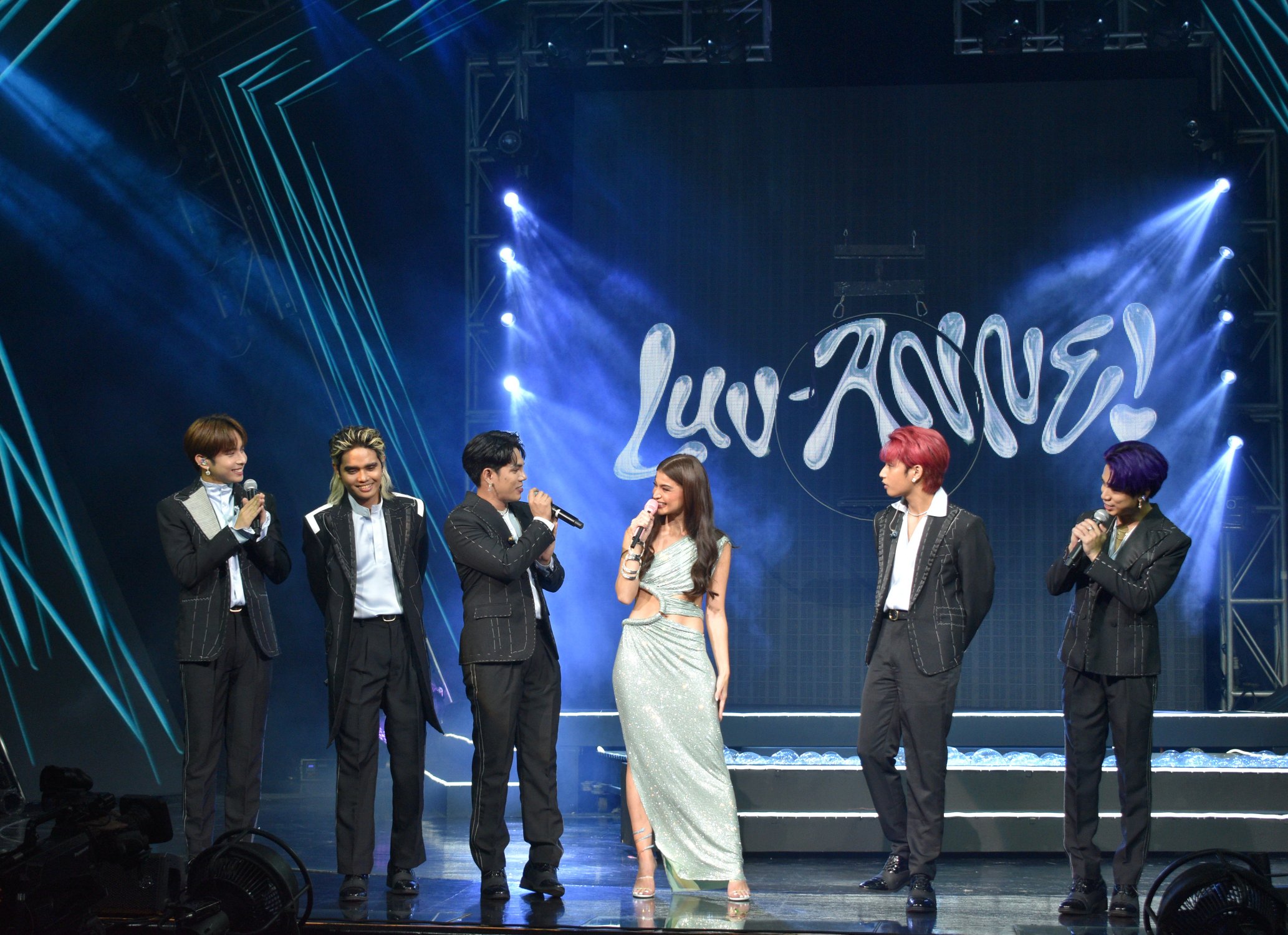 But Anne Curtis had one more trick up her sleeve for the comeback concert when she brought out the boys as unannounced guests. Prior to the concert, Anne did tease that she had a special surprise for the concert as the opening of MAPA played in the background. A'TIN were already on high alert and true enough, she did bring out SB19 for a special performance of MAPA. Anne first descended onto the stage while seated on a circular platform before the boys came out to start the song. With SB19 in suits and Anne in a stunning light green gown, both looked so good as they belted out the emotional ballad.
A MOMENT LIKE THIS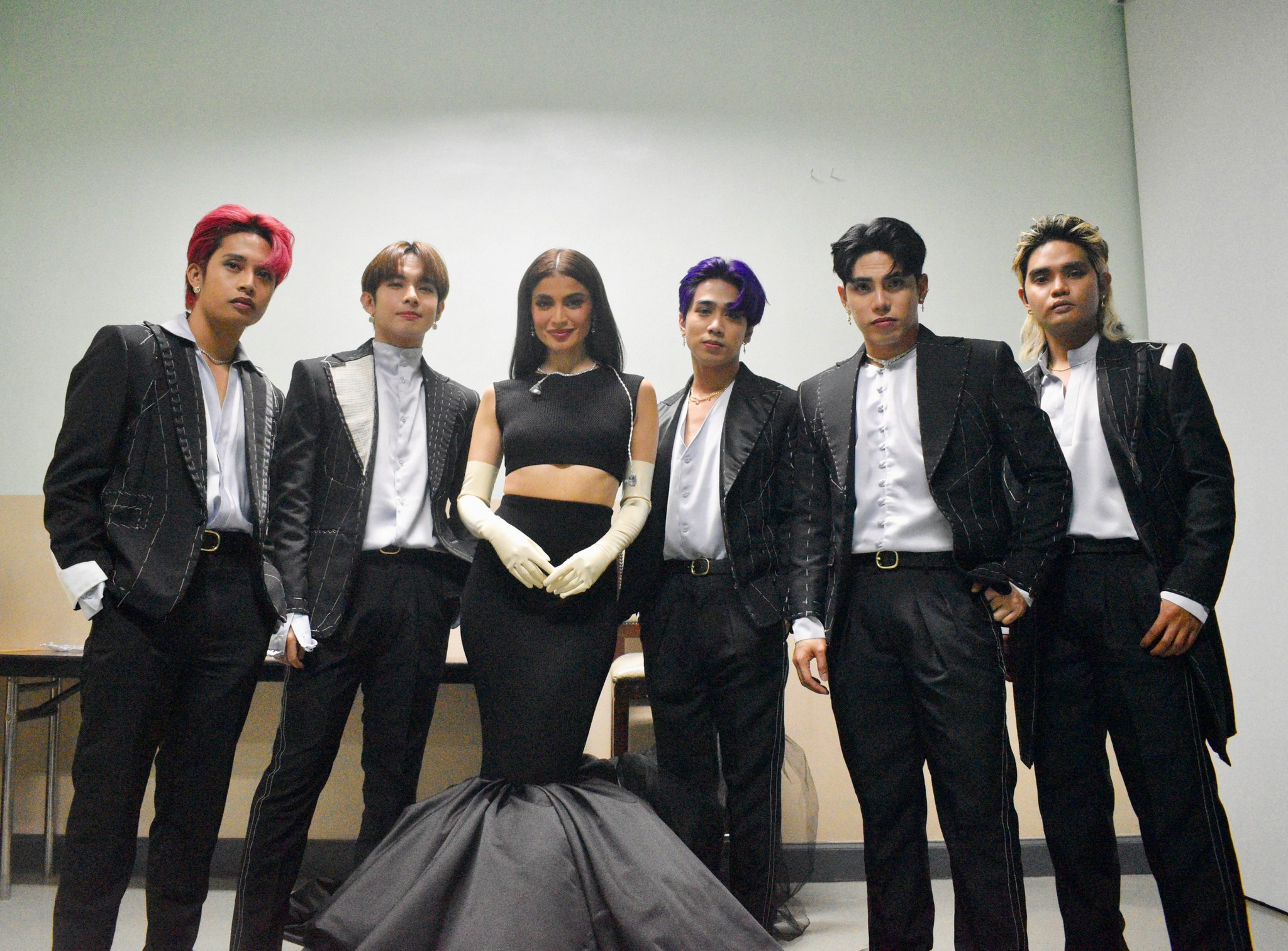 It would have been an even bigger gag if Anne and SB19 decided to dance together. But the performance was special, especially when you consider the song's message and how Anne is extremely close to her parents. We liked how they switched up the arrangement of the song to suit Anne's vocal range and that we got to see for the first time Josh and his purple hair. And, of course, Ken must have been having the time of his life considering that he got to work with his crush up close. (Now he knows how A'TIN feel when they see him.) Behind the scenes, SB19 also got to meet the other guests of the night like Ez Mil, LITZ, and Gary V himself. Don't you just love it when talent stans talent?
Continue Reading: Did You Know, These Local Celebrities Are Fans Of SB19?