As these Miss Universe 2022 contestants show, the Philippines really is the queen-making capital of the world.
Related: 4 Things Celeste Cortesi Is Doing To Manifest A Miss Universe Win That Makes So Much Sense
It's no secret that the Philippines loves its pageants. In fact, the country's reputation for churning out top tier queens is known worldwide. It's no surprise then that quite a few international beauty queens make their way to the Philippines to train with some of the best mentors in the country. It's an aspect that can be seen in this year's upcoming Miss Universe pageant.
When the queens hit the stage in New Orleans, Celeste Cortesi isn't the only one up there who was guided and mentored by Filipinos. Some of her fellow contestants also underwent Filipino beauty queen boot camps. Here are just some of the Miss Universe 2022 contestants who flew to the Philippines to hone their skills with the help of Filipino mentors.
LAKSMI SHARI DE NEEFE SUARDANA
Kagandahang Flores is a name many beauty pageant fans are well aware of. It's home to some of the best mentors in the country and trained queens from around the world. One of those queens so happened to be Miss Universe Indonesia 2022 Laksmi Shari de Neefe Suardana. She came under the tutelage of Rodgil Flores.
ALICIA FAUBEL
If Miss Universe Spain 2022 Alicia Faubel looks familiar to you, that's because she has a bit of a connection to the Philippines. A few years back, Alicia used to be a model in Manila and she even learned how to speak Tagalog quite fluently. Fast forward to 2022 and Alicia came back to the country, not as a model though, but as a beauty queen to undergo training, as well as do some press interviews.
MANITA HANG
Another Southeast Asian queen who came to the Philippine to train is Miss Universe Cambodia 2022 Manita Hang. The 24-year-old, who bears a striking resemblance to Megan Young, commuted to and from her condo in Manila to Quezon City for a few weeks where she trained with the Kagandahang Flores.
ANNA SUEANGAM-IAM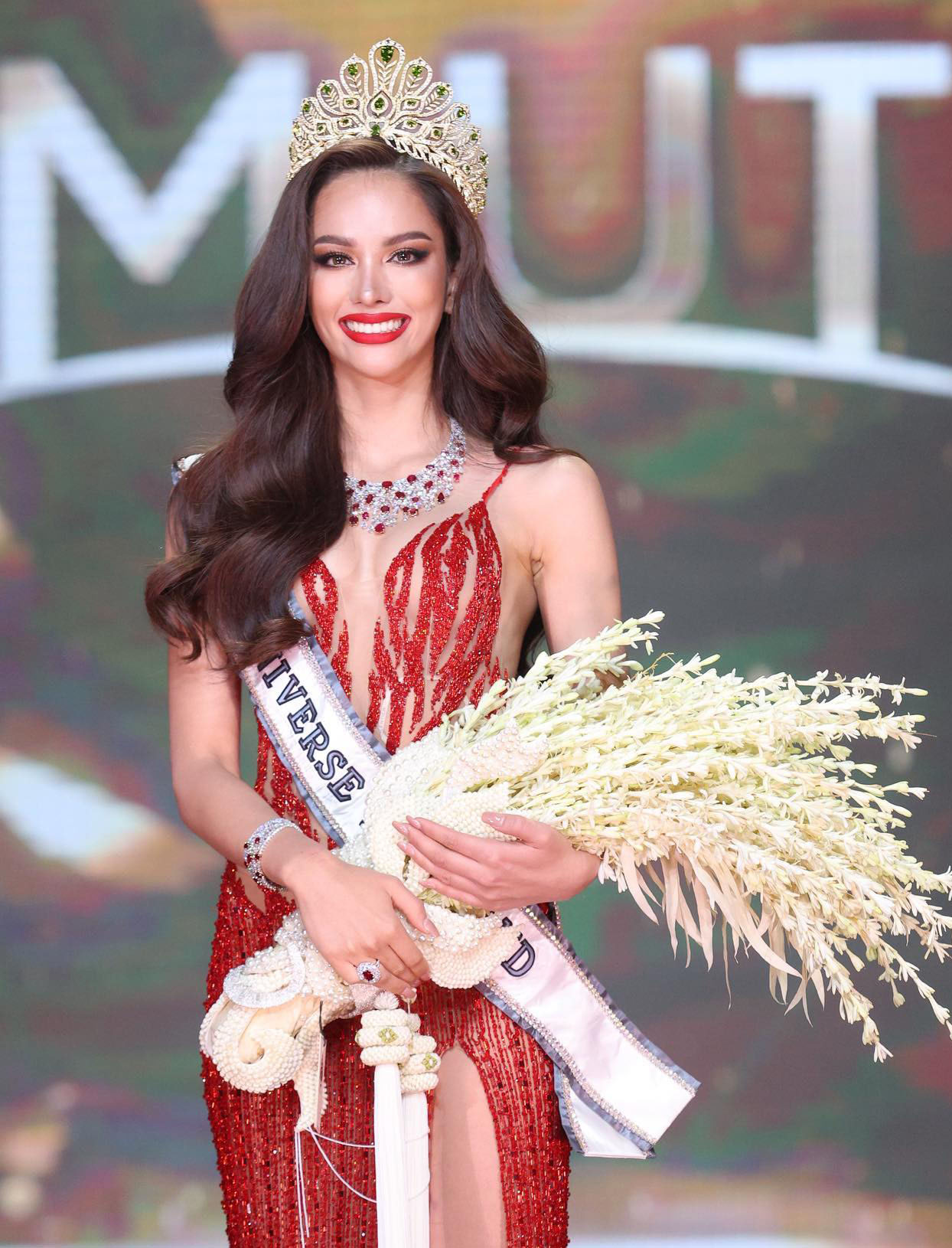 Miss Universe Thailand Anna Sueangam-iam flew to the country back in 2022 to train with the one and only RL Lacanienta under RL's Angels. The Thai beauty underwent rigorous training to further enhance her beauty queen aura.
NGUYEN THI NGOC CHAU
Miss Universe Philippines queens are often known for their memorable walks that are brought about with the help of local veterans. It's that knowledge that Miss Universe Vietnam 2022 Nguyen Thi Ngoc Chau sought when she flew to the country in 2022 for some pasarela training sessions. And those sessions were under Caloy Buendia, the man responsible for helping Catriona Gray with her iconic Lava Walk, no big deal.
SOPHIYA BHUJEL
Empire Studios has helped train some of the country's most famous pageant queens. That's where Celeste did most of her training under Jonas Gaffud. And Empire Studios is also where Miss Universe Nepal 2022 Sophiya Bhujel spent some of her time. Under the company, she went through classes for her runway walk, hair and makeup, and more.
Continue Reading: Did You Know? These Filipino Pageant Coaches Trained International Beauty Queens