In episode 9 of He's Into Her season 2, Donny Pangilinan and Belle Mariano deliver a rain scene that brings to mind the romance of The Notebook.
Related: He's Into Her Season 2 Episode 8 Recap And Review: Set You Free
When the trailer for He's Into Her season two first dropped, many fans took notice of an emotional scene between Deib and Max in the rain. And finally, nine episodes later, we finally got to see that scene in its full glory, which was, as expected, heartbreakingly beautiful. Episode nine finally completes the unfinished title of the previous episode with …Break Hearts as Boyet's secret finally became known amongst our leads. It leads to one of the most emotional episodes of the series and a buffet-like showcase of Donny Pangilian and Belle Mariano's acting skills.
THEIR SPEICAL PLACE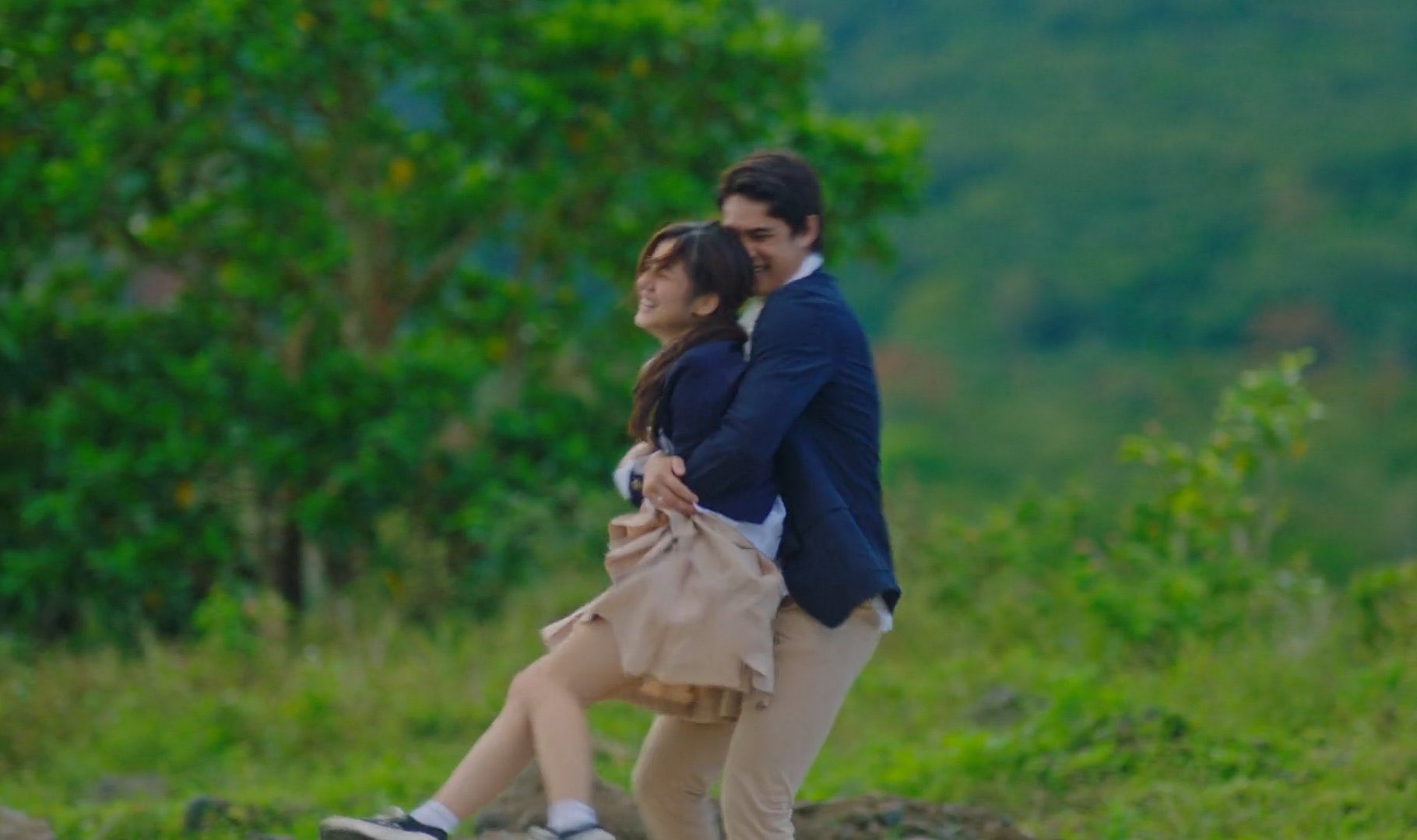 The episode kicks off from where we left off episode. Deib and Max decide to skip school, both wishing to forget their problems for just a little bit. Max knows very well though that the guilt of knowing what she knows is eating her from the inside, trying her best not to break in front of Deib. He brings Max to a top of a hill with a gorgeous view. That spot isn't just random location though. It's Deib's special spot, one where he goes to vent out his frustrations and just scream. He discovered the place when him and his family decided to stop over after a long trip. It was the only time Deib saw his dad during a moment of vulnerability.
Max was the first ever person Deib brought to the spot and he tells her that he wants to make it their special spot. Deib notices the worry on Max's face, but before she says anything, she decides to just scream it all out with Deib joining her. The two then play a fun and freeing game of tag.
WHAT THE OTHERS ARE UP TO
Meanwhile, we find Michiko visiting Dale at the hospital, giving him a fresh batch of her baked goods. But Princess Charming strikes once more as not only did Michiko get Dale to wake up from his coma, but she got him to speak as well, his first word being her name. The two batchmates then exchange thank yous, with Dale thanking Michiko for being there for him and Michiko thanking Dale for making her see life differently. The two then promise to finish their last year together.
As for Kim, Khloe, and Karlie, the trio are hanging out in a café with Khloe and Karlie stressing over Kim losing in the Benison Senior Ball poll. But Kim has her eyes on something else as she's scrolling through Randall's IG and almost DMs him before stopping herself. She then brings up the idea of brining Randall to the ball as a way to make Max and Deib feel insecure though we think it really is more for her own enjoyment.
On the other side of things, it looks like Tito Boyet's time is up. His friend was arrested during a sting and decided to be a snake by throwing Boyet under the bus and saying that he was the one who shot Dale. Even though that isn't true, Boyet doesn't have a lot going for him with a warrant of arrest with his name on it. The revelation shocks Deib's family and Boyet decides to go on the run with little options left on the table.
BROKEN PROMISES IN THE RAIN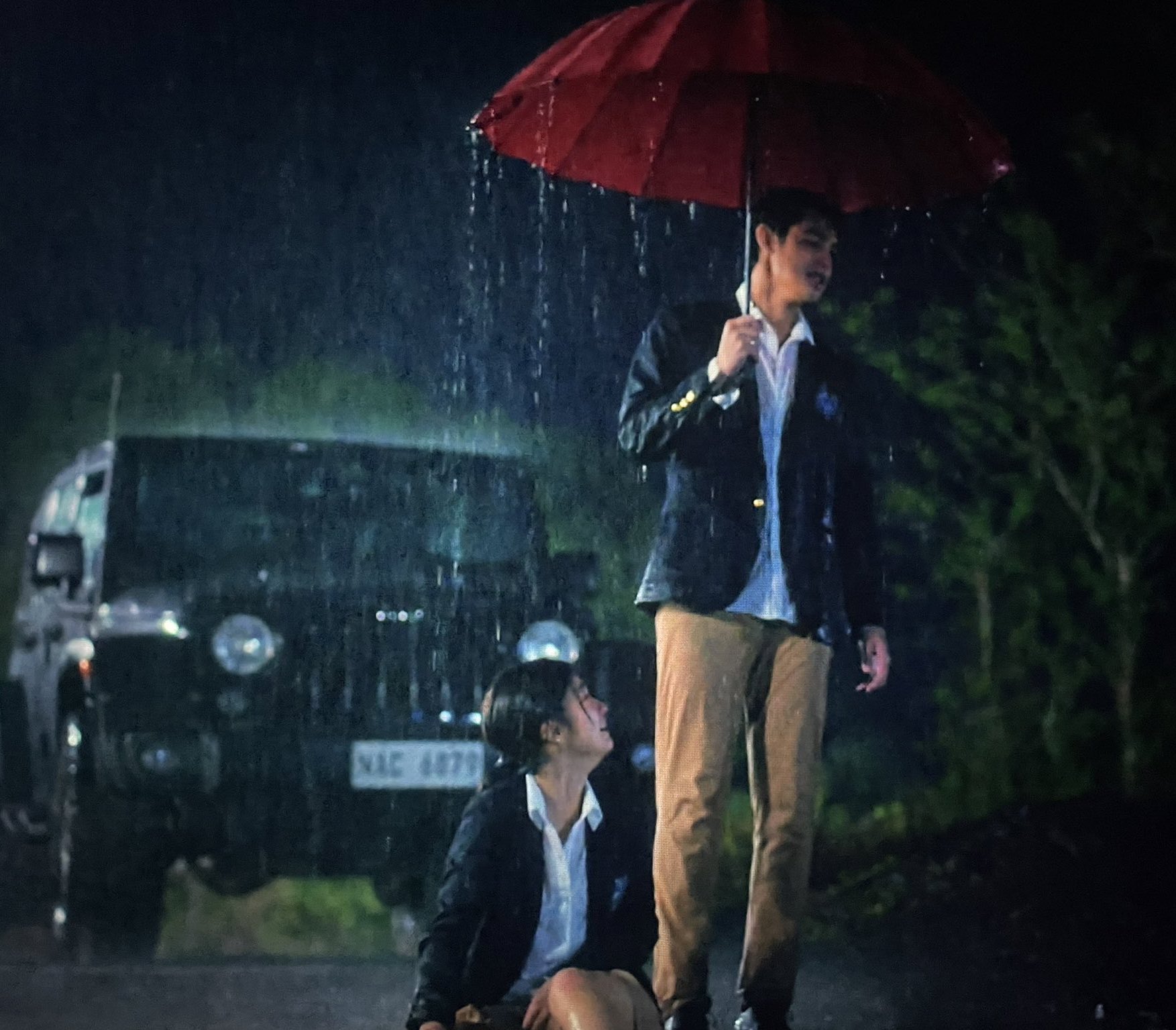 But the real heart of the episode arrives when we find Max and Deid chilling underneath the starry night sky. The two discuss college plans and Deib tells Max that he's okay if she goes to Japan to study, trusting her and each other to make their LDR work. They were even about to kiss before they get a call, with Boyet telling Max that he's on the run and Deib's mom telling him that Boyet was the one who shot Dale. And just like that, the dark secret that threatened to destroy TagSen is finally out.

A visibly shaken Deib asks Max if it's true. Max defends Tito Boyet and tells Deib that she never meant to lie to him.
Cue the rain as each lash out their emotions as fast and loose as the rain running drenching the downhill road. It's an emotional fight with Deib accusing Max of lying to him and breaking their promise of no lies and secrets. Even if what Max is saying is true, he feels hurt that Max wasn't the one to tell him. In the rain, it feels as if their hearts has been ripped apart. Deib goes to his car to vent as Max continues to cry in the rain.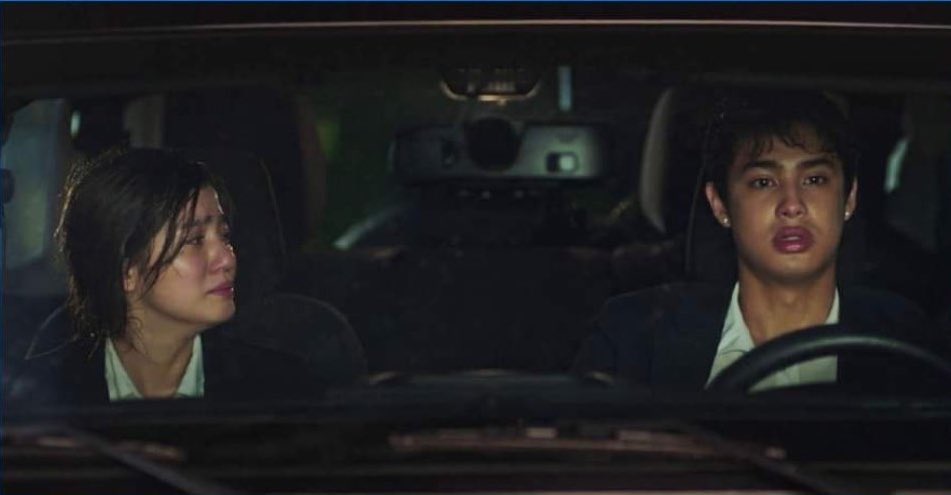 It honestly looked like Deib was about to leave her, but in one of the most gut-punching scenes the series has ever put to film, Deib goes over to Max and shields her with an umbrella. Deib was hurting to the maximum in that scene and didn't want to be around Max. But even so, seeing Max in the road like that, he still came back and covered her with an umbrella. That, ladies and gentlemen, is what loving someone even when it hurts looks like. But just because he did that, that doesn't mean they're out of the woods.
TAGSEN OVER? NOT SO FAST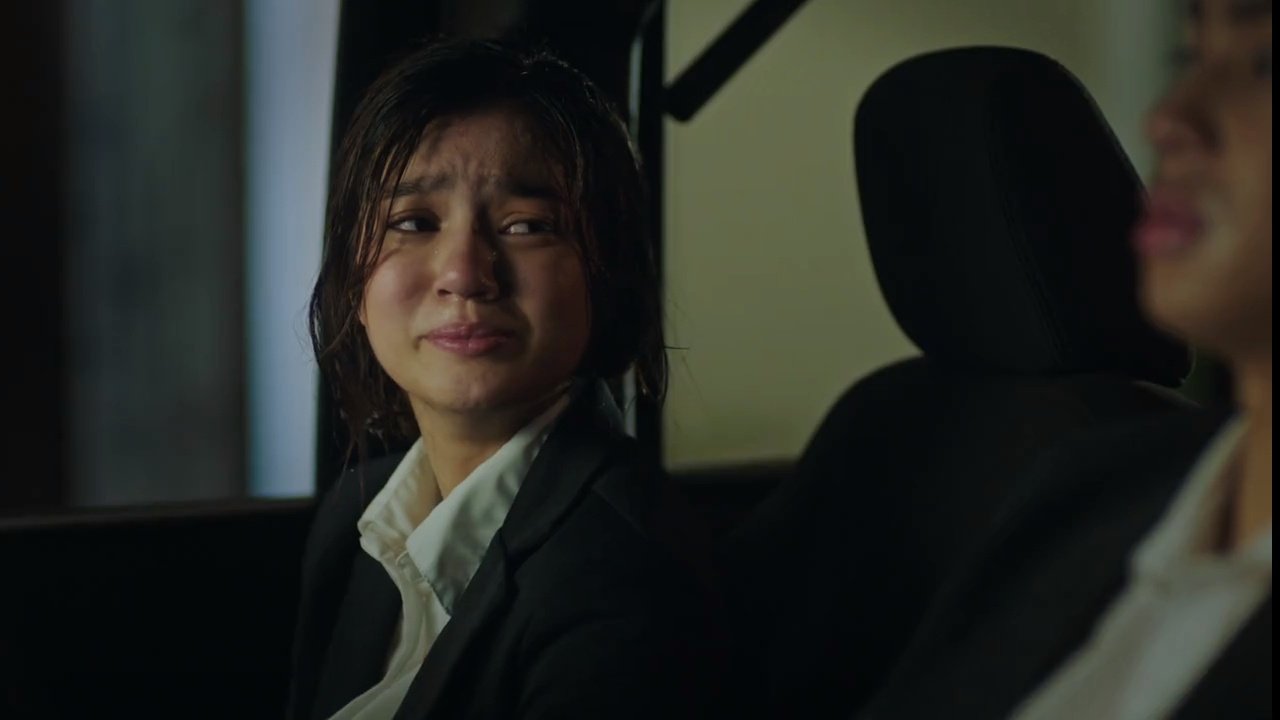 Deib drives Max back home with the shot of them in the car saying so much without having any dialogue at all. Both are still visibly emotional and it's here we get to see the two feel the comfort of a parent. Tito Maxim stays by Max's side as her dries her off and tells her that she did the right thing. Deib's mom then visits him in his room and comforts her crying son. Deib is conflicted and confused and what he needs now more than ever is a parent to be by his side, which is what his mother gives. It was a reminder that, at the end of the day, nothing beats the safe space that a loving parent can bring.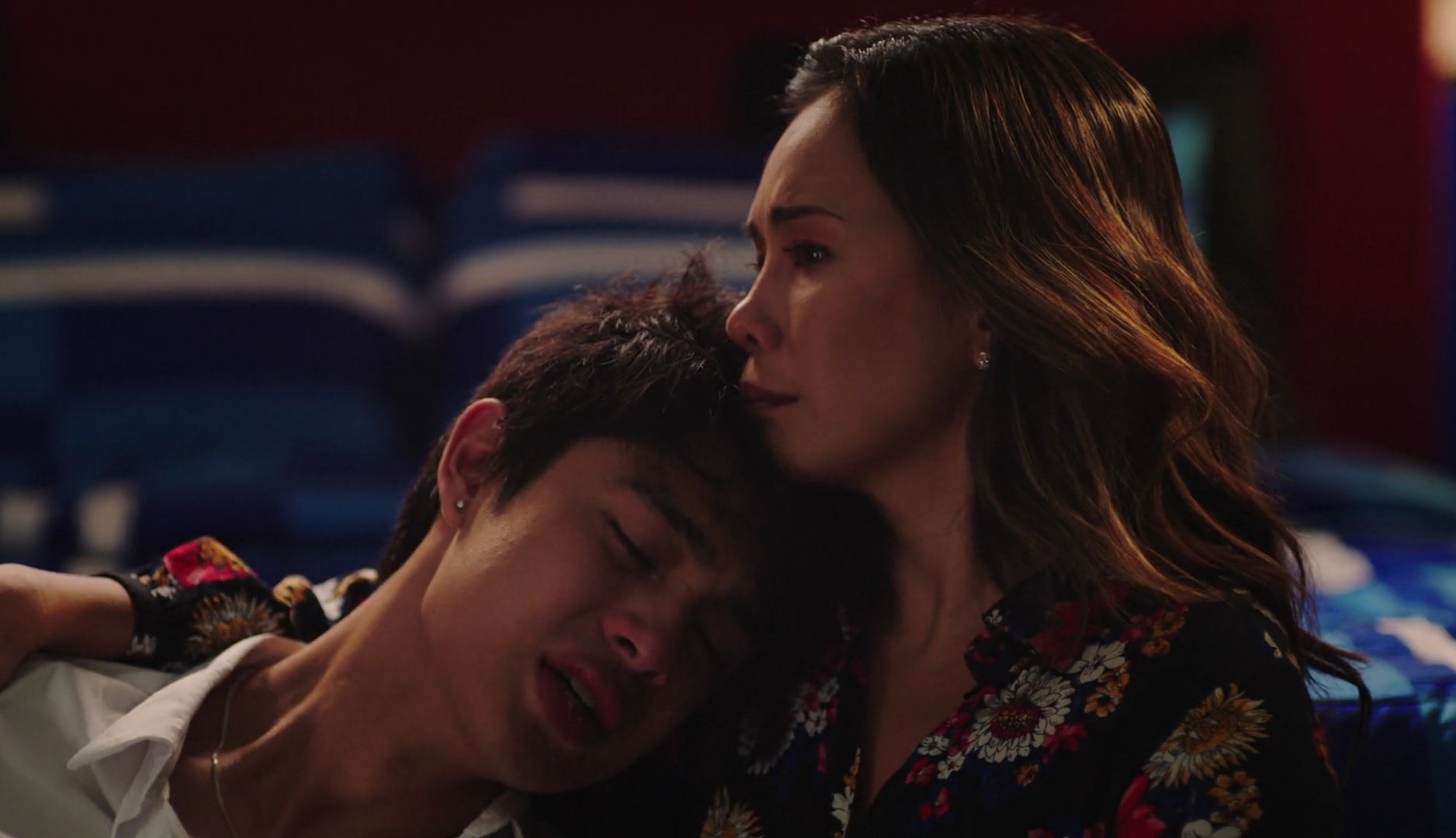 Word spreads fast in Benison about Tito Boyet and Max soon becomes enemy number one in school. The secret divides the students, with the main gang sticking by her side with the rest depicting Max as the devil. When Elle and Max arrive in school, the two are pelted by food by the students, as if it was like a modern day public shaming. But as the episode comes to a close, Deib steps in, protecting Max and Elle from getting splashed by the drink like the knight in shining armor and ultimate gentleman that he is.
DONBELLE DELIVERED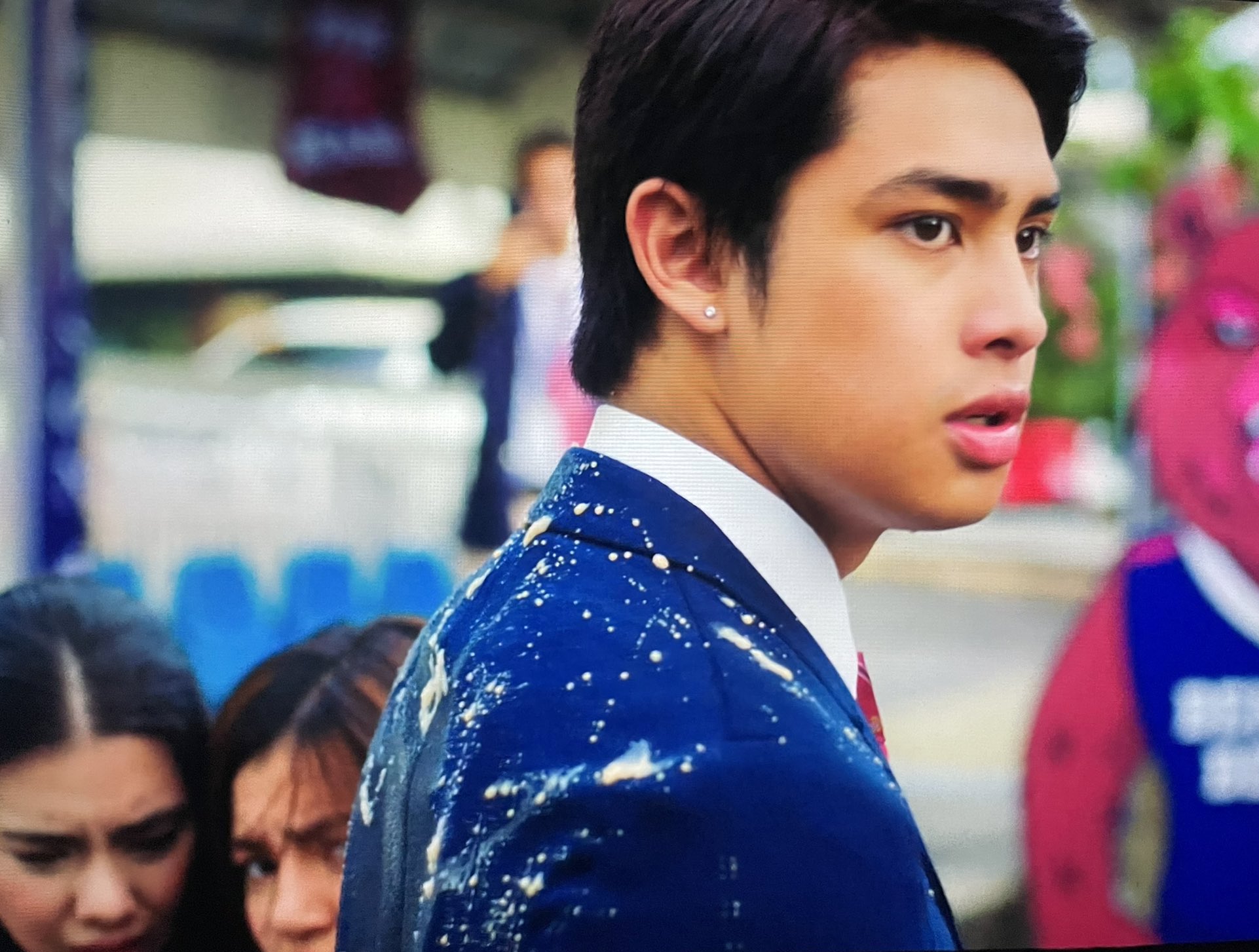 An episode with this much emotion and tension could have easily come off as cringe and corny. But it does not and it's well told mainly because of the superb acting from Belle and Donny this episode. The dedication and grit Belle has given to the role of Max since the show started has been phenomenal and this turn is some of her best work to date. She delivered from start to finish.
Donny also not only kept up with Belle, but demonstrated that he's an actor never to be slept on. That scene of Deib crying with his mom was so good and some of the finest work Donny has given on this show. The chemistry and push and pull the two actors give each other is what helps solidify this episode's emotional core. Episode nine was TagSen's for sure and DonBelle carried. With Boyet's secret finally out, the season is entering a new phase as the fallout continues and TagSen's love story maybe entering its last chapters among other exciting potential developments. Clearly, there is still something there. But whether that continues to shine or burns out remains to be seen.
Continue Reading: He's Into Her Season 2 Episode 7 Recap And Review: I'm Sorry Moo