DC FanDome 2021 is promising to deliver tons of new updates, trailers, and announcements on all things DC, including movies, TV shows, video games, comics, and more.
Related: Here Are All The Major Announcements From Tudum, Netflix's Global Fan Event
Not only is it back, but the DC FanDome is promising to be as exciting as ever. The original event was held virtually in 2020 due to the pandemic. Despite this, DC fans all around the world came together under one digital roof where they were treated to the first looks and sneak peeks at the newest and biggest DC properties for free.
Last year's event revealed the cast of Suicide Squad, the first trailer for The Batman, and so much more. DC FanDome 2021 is looking to repeat that excitement. There will be tons of updates, trailers, and announcements on all DC content, including movies, TV shows, video games, comics, and more. Here's what you can expect from the show.
WHAT TO EXPECT
DC FanDome 2021 is set to be a smorgasbord of DC content across numerous mediums. On the TV side, get a sneak peek at the upcoming seasons of Batwoman, The Flash, Superman & Lois, Supergirl, Sweet Tooth, Titans, DC's Legends of Tomorrow, Doom Patrol, Stargirl, and the new series, Naomi. DMC, the upcoming Peacemaker series coming to HBO Max in January 2022, will also be shown.
On the animation side of things, Warner Bros. Animation will show off the upcoming limited series Aquaman: King of Atlantis, season three of the adult animated comedy series Harley Quinn, and the series Batman: Caped Crusader. Expect to also see a new look at the upcoming Injustice animated movie and Catwoman: Hunted.
When it comes to movies, expect DC FanDome 2021 to show off some of DC's biggest and most anticipated movies. It's already been confirmed that we are getting a new trailer for the highly-anticipated The Batman. Expect to get sneak peeks and updates at The Flash starring Ezra Miller, though most likely not a teaser, as it wrapped production in early October, Dwayne Johnson's Black Adam, and sequels Shazam! Fury of the Gods and Aquaman and the Lost Kingdom.
For fans of DC video games, expect to see more off, and hopefully gameplay, of Suicide Squad: Kill the Justice League, the next game by Batman: Arkham developer Rocksteady Games. There is also the upcoming Gotham Knights, the four-player action game from WB Games Montreal.
As for DC Comics, there will be a focus on the three upcoming Wonder Woman books: DC Black Label miniseries Wonder Woman Historia, Nubia and the Amazons, and Wonderful Women of the World. There are also plans to show more of the Batman/Fortnite comic crossover, Batman: Fear State, the Black Manta miniseries, and the return of Milestone Universe.
Aside from these, there will also be panels dedicated to different DC properties and topics. You can also do other activities like watch videos and read free comics. And of course, there might even be some surprise reveals as well during the event.
A STAR-STUDDED LINE-UP
An event full of big reveals and first looks wouldn't be complete without a star-studded line-up. Dozens of DC's biggest stars and creators are set to make an appearance at DC FanDome 2021. They include Ava DuVernay, Bruce Timm, Dwayne Johnson, Ed Boon, Elizabeth Gillies, Ezra Miller, Grant Gustin, James Gunn, Jason Momoa, JJ Abrams, John Cena, Kaley Cuoco, Lynda Carter, Matt Reeves, Melissa Benoist, Noah Centineo, Patty Jenkins, Pierce Brosnan, Robert Pattinson, Tara Strong, Todd McFarlane, Zachary Levi, and Zoe Kravitz.
WHEN IS DC FANDOME 2021 AND HOW TO WATCH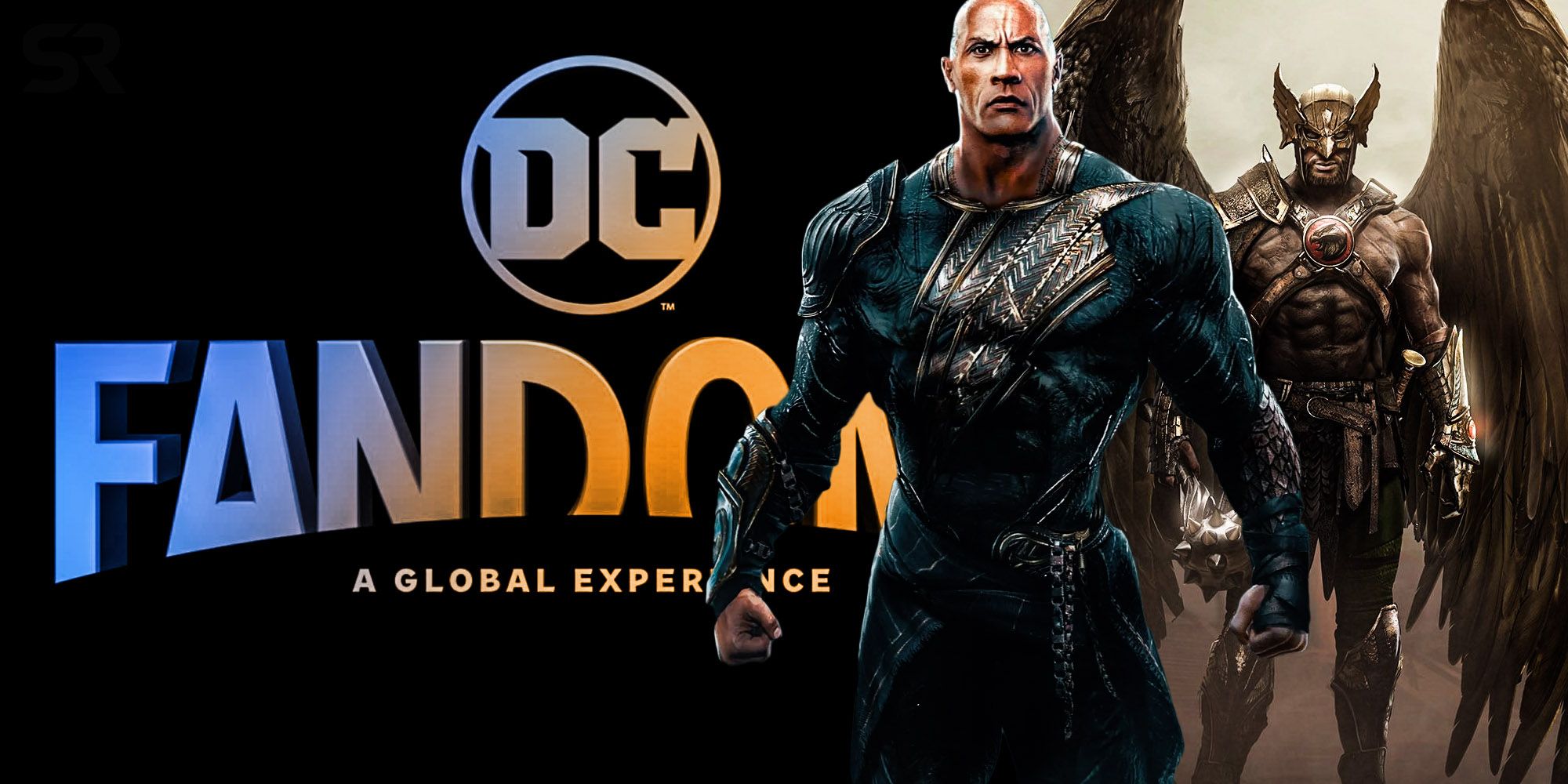 DC FanDome 201 will take place on October 17, 1 AM, PH time. The free event is expected to last around four hours. Unlike last year, this year's DC FanDome will just happen on one day. You can watch the event live at DCFanDome.com or on their YouTube channel. If you miss the show, select portions will be available to view on their website until October 31.
The virtual event can be watched for free on desktop, tablet, and mobile devices. The live stream will also have subtitles in 12 languages: Arabic, English, French, German, Italian, Japanese, Korean, Polish, Portuguese, Russian, Spanish, and Chinese. There will also be the kids-oriented DC Kids FanDome at DCKidsFanDome.com for more family-friendly content.
Continue Reading: Sol Dalusung And The Nameless Hero Might Be Your Next Favorite Fantasy Komik