Despite its humble beginnings, Gameboys has truly become a global hit and its recent Emmy nomination is just further proof of its impact.
Related: Done Binge-watching Your Fave BL Series? Here's Where You Can Watch More
Truly unstoppable, the trailblazing success of Gameboys continues. First, Gameboys was the first local BL series to come out during the lockdown back in May 2020. It then got picked up by Netflix to be streamed worldwide. Not too long after, it spawned a hit movie that was released in August 2021. It then became an international co-production after Japanese companies partnered with the show's creators to distribute the series abroad. And now, Gameboys was just nominated for an International Emmys Kids Awards.
GAMEBOYS NOMINATED FOR AN EMMY
The International Emmys Kids Awards revealed the nominees for this year's awards on September 8 and Gameboys bagged a nomination in the Kids: Live Action category. Gameboys was the only local production nominated and was just one of twelve nominees across three categories. Aside from the prestige of being nominated for an Emmy, it's also nice to see that a show like Gameboys is nominated in the kids' category. It shows that kids' entertainment can feature diverse themes and backgrounds.
Congratulations Team Gameboys! International Emmy Awards 2021 Nominee for Kids – Live Action! #iemmys #iemmyNOM pic.twitter.com/9spfso9Kga

— The IdeaFirst Company (@theideafirst_co) September 8, 2021
"Children see and learn much of what they know of the world through the stories and characters they watch on television. We congratulate the Nominees for their outstanding talent in entertaining and educating young viewers worldwide on a diversity of topics that impact their everyday life," said Bruce Paisner, President & CEO of the International Academy of Television Arts & Sciences, in a statement announcing the nominees.
WHAT IS GAMEBOYS AND HOW YOU CAN WATCH IT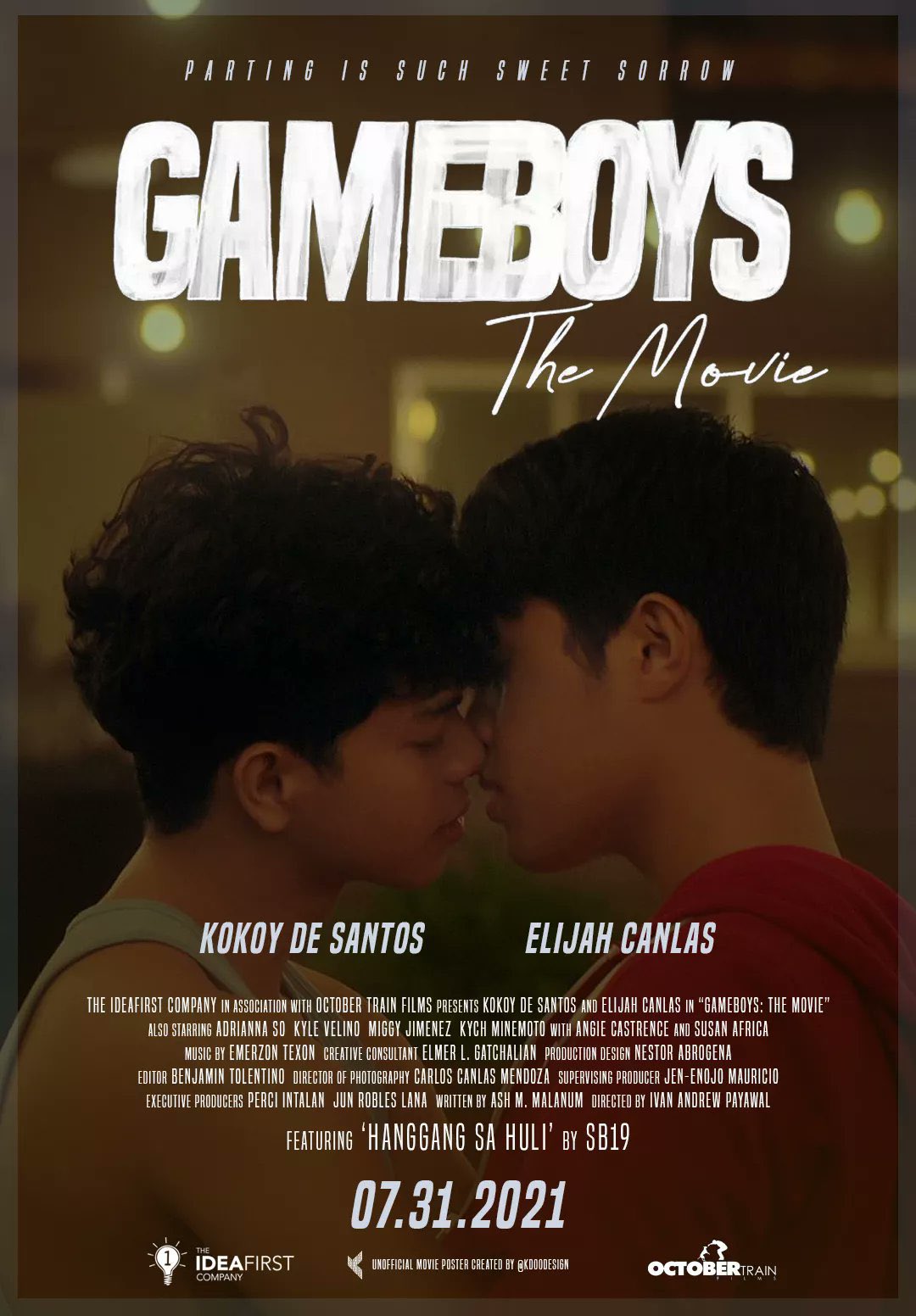 If you're unfamiliar with the show, Gameboys follows the story of Cairo (Elijah Canlas) and Gavreel (Kokoy De Santos). They are two teenage boys who first meet through an online game. Over time, a friendship develops between the two of them, which soon turns romantic. The rest of the show sees the two develop their love story through video calls, social media exchanges, and other online interactions, all of which was framed by the context of the pandemic and its effects on life as we know it.
Produced by The IdeaFirst Company, Gameboys was praised for its acting and how it discussed themes of self-discovery and identity, dealing with loss, and young love. It also started a discussion on this generation's ideas, thoughts, and struggles with love, no matter who it would be.
The first season of Gameboys is currently available to watch on YouTube or Netflix. Once you're done with that, you can watch Gameboys: The Movie on KTX or Ticket2Me. And you don't have to wait too long for more Gameboys as a season 2 was just recently announced. The 2021 International Emmys Kids Awards will be held on October 12, 2021, Tuesday, 9 PM PH time.
Continue Reading: In The Game Of Prospect And Passion, Kokoy De Santos Is Persisting For The Long Haul