Philippine cinema continues to make waves abroad as four Filipino filmmakers are competing at the 2021 SeaShorts Film Festival.
Related: Erik Matti's On The Job Sequel Is Almost Here, And It's Arriving on HBO Go This September 12
Cinemas have closed in the country for nearly a year and a half now. But Philippine movies continue to do well internationally, at least when it comes to representation at international film festivals. Tenement 66 made its international debut at the 25th Bucheon International Fantastic Film Festival. On The Job: Missing 8 is set to play in competition at the Venice film festival. Kun Maupay Man It Panahon is set to be screened at the Toronto International Film Festival. And now, not one, but four Filipino filmmakers are set to compete at another film festival, the 2021 SeaShorts Film Festival.
SEASHORTS FILM FESTIVAL 2021
The SeaShorts Film Festival is an annual event held in celebration of cinema and short films in Southeast Asia. With the theme of "Reimagining Short Films, Reinventing Southeast Asia," the SeaShorts Film Festival 2021 will be held online from August 25 to September 2 with a series of cinematic and cultural programs. SeaShorts aims to showcase Southeast Asia's stories and culture through the lens of emerging filmmaking talents and cinema from the region. Some of the programs to expect are screenings, workshops, forums, masterclasses, and Q&A sessions with the filmmakers.
"Despite the ongoing pandemic, Southeast Asian shorts still manage to thrive, with many of the works selected at SeaShorts having come from some of the world's most prestigious film festivals," said jury member Raymond Phathanavirangoon. "That said, SeaShorts has also been the place to discover new, previously unsung talents, and those are exactly what I am looking forward to discovering this year." Among the 438 submissions across SEA, four Philippines titles were chosen to be part of the 20 official short films to play in competition to win the coveted SeaShorts Award. The winner of the prize will be taking home awards sponsored by brands like Aputure, Zoom, and Deity, as well as a cash prize from Da Huang Pictures.
GUTAB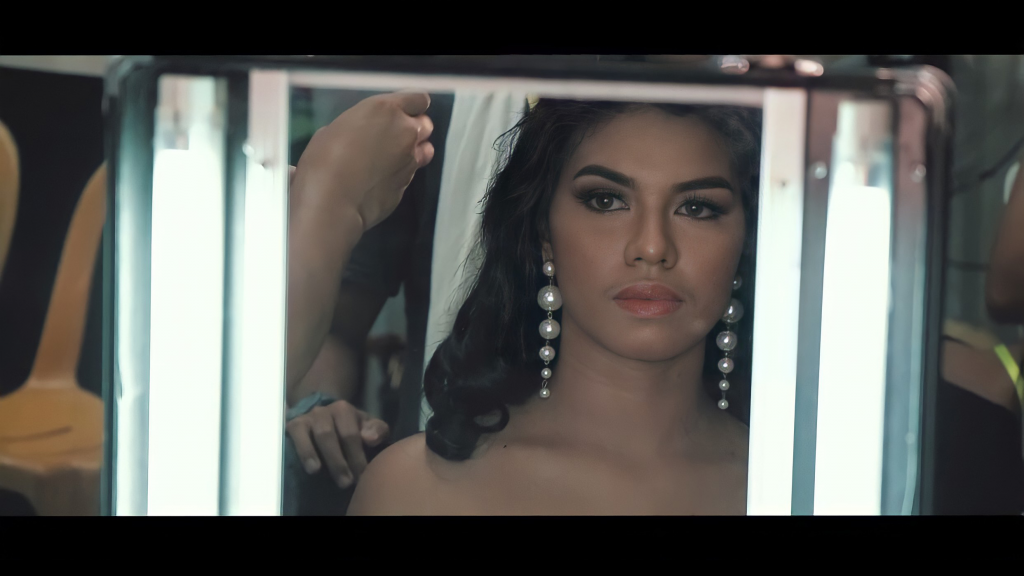 The first film is Gutab by Mary Andrea Palmares. It is set in a small provincial town and tells the story of two young women. One is Jo-an, an innocent and beautiful young woman who is known for winning different local beauty pageants. The other is Sabel, a free-spirited mat weaver's daughter who dreams of being free from certain societal constraints. Their last encounter together before Sabel permanently leaves home urges Jo-an to make a life-changing decision.
According to the director, the film essays "how societal expectations and standards limit women's choices when it comes to the people they wish to love." The word "Gutab" is a Kinaray-a word, the mother tongue of the director's hometown of Libertad, Antique. "I decided to incorporate our locality's oldest weaving practice into this short film–and it became an allegory for separation and unification, as well as oppression and freedom. I also decided to tell this women-oriented story which takes place in a provincial town and at the same time tackles culture because I think that women in these similar situations have consistently been underrepresented in cinema and even in any media."
In making this movie, she hopes of "inspiring women to become more empowered and be reminded that they are not mere objects confined inside their homes. And that they have the right and power to defy different constraints brought by society."
Mary Andrea Palmares is actually an upcoming senior at UP Visayas taking up Bachelor of Arts in Communication and Media Studies. Gutab is her first-ever movie she has directed and started out as a course requirement in her directing class. While she did acknowledge that making Gutab was not easy thanks to monetary and pandemic-related concerns, she expresses that "the whole experience was extremely memorable and an eye-opener."
MUTYA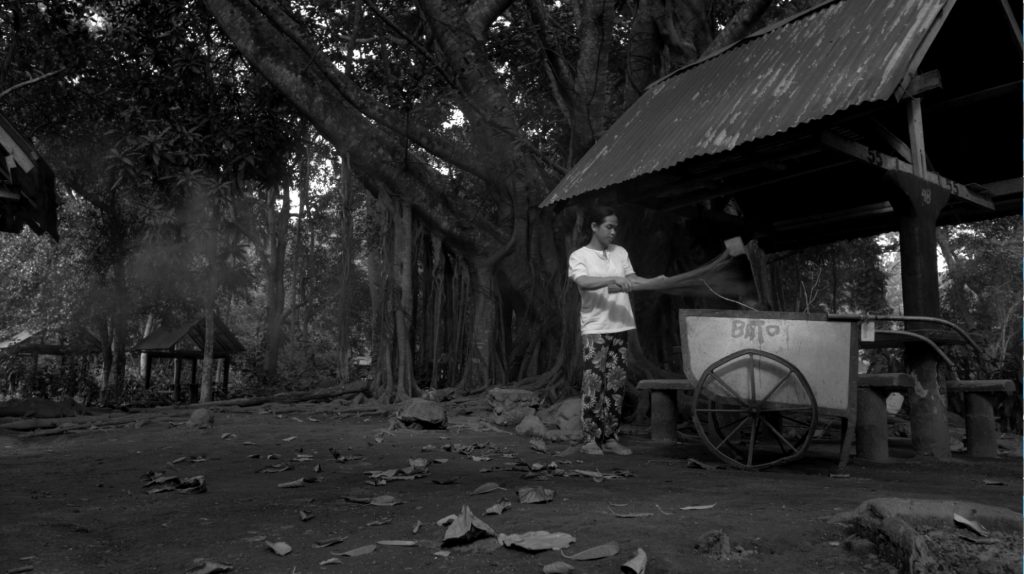 The second film is Mutya by Jon Cuyson. The film tells the story of Mutya, a shy young transgender woman who works as a gardener at a resort south of Manila. She takes care of the blind mother of her OFW seafarer boyfriend, Kerel. The film is anchored on their phone conversation, which may or may not be real. This becomes a catalyst for the manifestation of their individual anxieties and desires reflected in a dream-like visual journey. Mutya is director Jon Cuyson's first-ever experimental short film he's ever done.
KIDS ON FIRE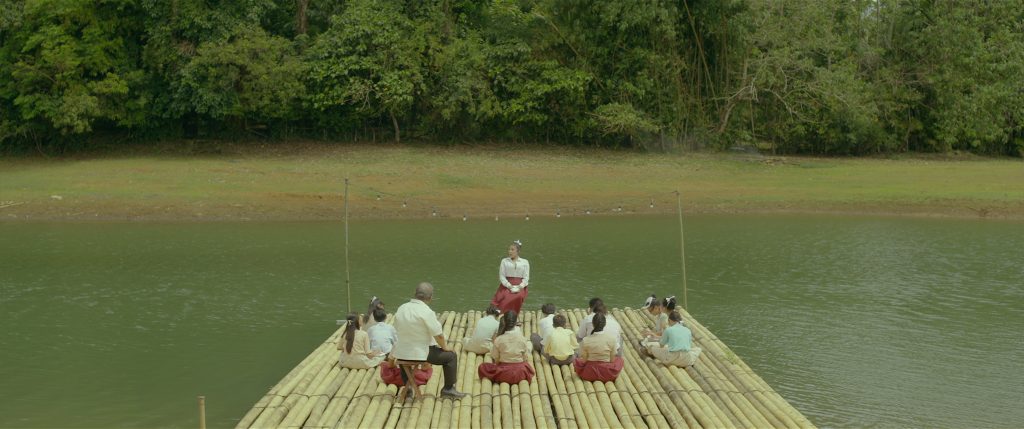 The third movie is Kids on Fire by Kyle Nieva. The short film is about a prepubescent boy who discovers the power of his sexuality during a religious camp, which is happening as preparation for the end of time. At just 24 years old, Kyle is already an award-winning director and producer. His recent work as a producer for Filipiñana won the Silver Bear Award at the 70th Berlinale in Germany. It was also nominated for Best British Short at the British Independent Film Awards and at the London Critics Film Awards, among other accolades.
This will also be Kids On Fire's latest international film festival. It premiered in competition at the 25th Busan International Film Festival and at the 47th Film Fest Gent. The film was also part of this year's line-up for Cinemalaya 2021. It took home two awards, Best Director and Best Screenplay.
HOW TO DIE YOUNG IN MANILA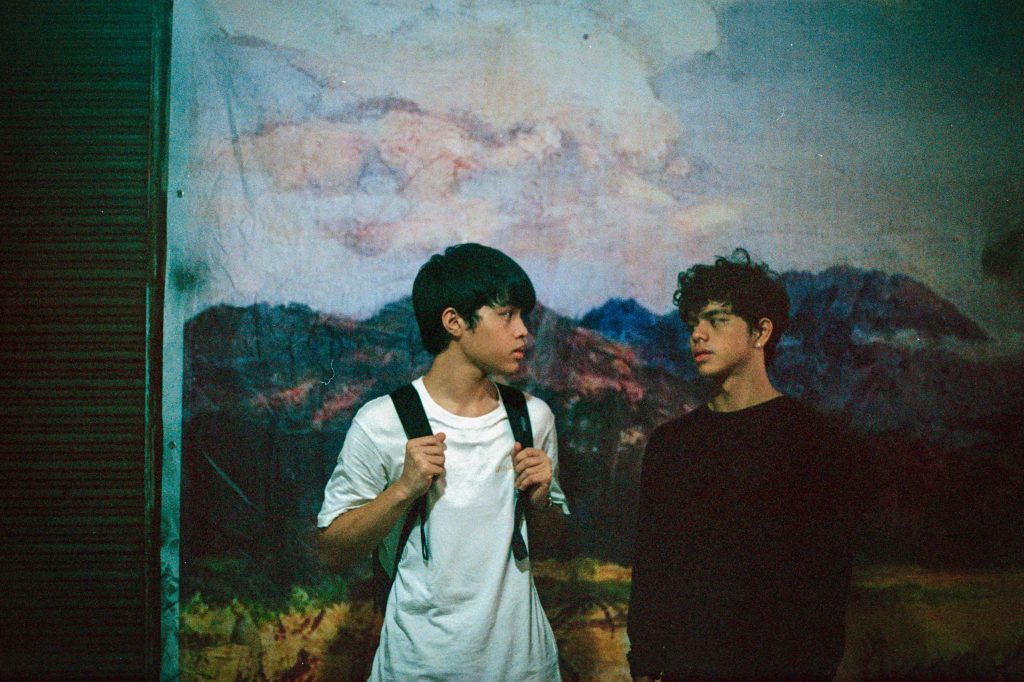 The fourth and final film is How to Die Young in Manila by Petersen Vargas. Staring Elijah Canlas, the movie centers on a teenage boy who follows a group of young hustlers. He thinks that one of them may be the anonymous hook-up he has arranged to meet for the night. As he anxiously finds a way to get closer, each of the other boys inexplicably turns up as dead bodies strewn in pavements, until only one is left.
This isn't the first time How to Die Young in Manila played in an international festival. It had its world premiere at the Busan International Film Festival. You may know Peterson Vargas from his directorial debut, 2 Cool 2 Be 4gotten (2016) while How to Die Young in Manila serves as a teaser to his second full-length film, Some Nights I Feel Like Walking.
Workshops, forums, and Q&A sessions will all be streamed on the festival's Facebook page free for everyone. To watch the movies and attend masterclasses though, you will need to purchase a festival pass, which costs $15. Once you do so, you can stream the films here. You can check out their website and their festival schedule for more details.
Continue Reading: Meet The Stars Of Love At First Stream, A Coming Together Of Cinema And Streaming