Apart from the intensely acclaimed lineup featured at QCinema International Film Festival 2022, the immense talent of Filipino actors representing us in international films is also something to behold.
Related: QCinema Comes Back With Intensity For Its 10th Year
Over the years, Filipino actors have proven the caliber of talent that the colorful archipelago houses. With veteran artists like Jaclyn Jose, who won the best actress award at the prestigious Cannes Film Festival, and John Arcilla, who bagged the most coveted Volpi Cup for Best Actor at the oldest film festival in the world, we are witnessing homegrown talent taking on the global stage and putting Filipino artistry on the world map. And at the QCinema International Film Festival 2022, we see the Philippine flag being waved proudly once more by great Filipino talents in award-winning international titles. Below are some of them who give us more reasons to experience cinema at its finest.
DOLLY DE LEON
With an enduring career that spans three decades in theater, film, and television, Dolly de Leon can rightfully be described as an institution in the Philippines. But this year marks a career milestone for the Filipino Academy of Movie Arts and Sciences Awards (FAMAS) awardee as she stars in the Palme d'Or-winning film Triangle of Sadness where she plays Abigail, the feisty toilet manager of an ill-fated luxury mega yacht who rises through the social rungs because of her survival skills.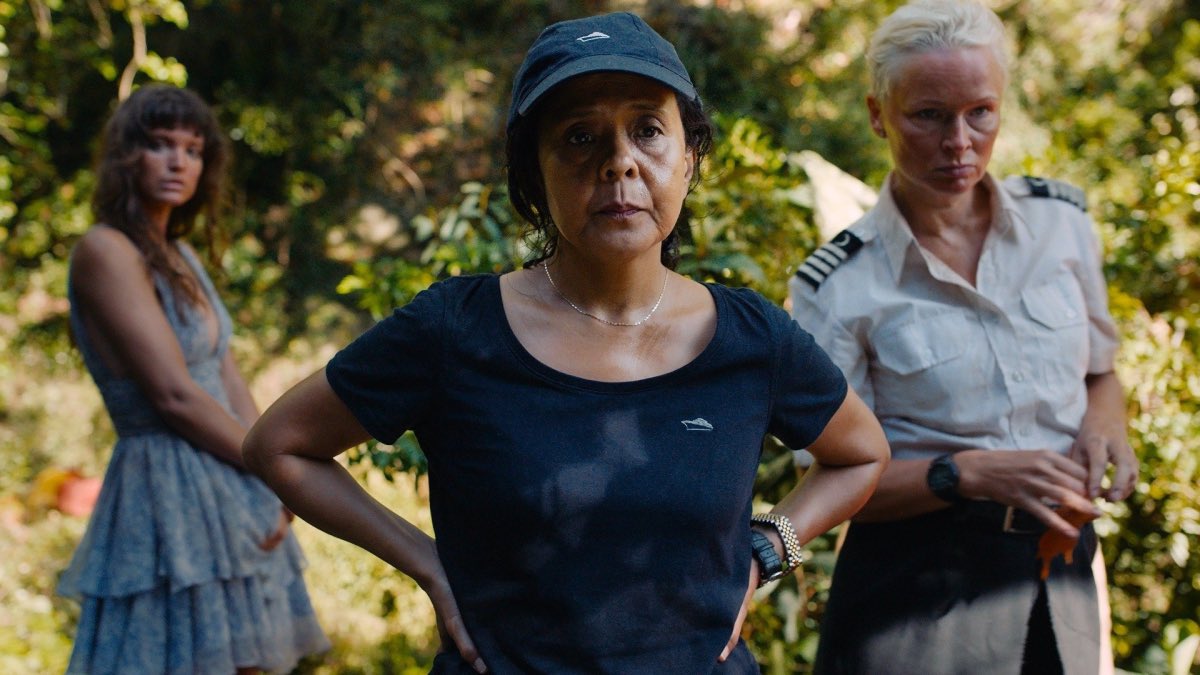 Since the film's successful premiere in Cannes last May, Dolly has been celebrated in the international shores, getting her much-deserved recognition in the film festival circuit, even gracing the covers of The New York Times, Variety, and The Guardian. Not only that, Dolly has also been touring in different screenings for her Oscars campaign as she is considered to be one of the potential contenders for the Academy Award's best supporting actress category. You can revel in Dolly's star-turning performance as Triangle of Sadness opens QCinema 2022 and gets its wide release locally on November 30, 2022.
SOLIMAN CRUZ
Another Filipino veteran character actor that will make us all proud at this year's QCinema is Soliman Cruz. Cruz headlines the Romanian thriller drama To The North where he plays Joel, a religious Filipino sailor who has to make a life-changing decision when he finds a stowaway in a transatlantic ship he's working on. "If you were surprised I got the lead role, I was more surprised myself," says Cruz in an interview. "I didn't expect it. I am a supporting actor here in the Philippines, so I did not expect to land the leading role."
Cruz has also shared that it was his work on Lav Diaz's Norte, The End Of History caught the attention of the film's director Mihai Mincan. Moreover, Bart Filipino actors Guingona and Noel Sto. Domingo, who are also Diaz regulars, join Cruz in the film, which premiered in the Orizzonti section of Venice Film Festival this year where it won a best film award from a group of Venice-based independent critics. Catch Cruz's gripping performance in To The North as it closes QCinema this year.
CHAI FONACIER
Joining Hollywood stars Eva Green and Mark Strong in Lorcan Finnegan's psychological thriller Nocebo is the Cebuana actress Chai Fonacier. In her first international project ever, the award-winning and proud Bisdak plays Diana, a Filipino caregiver who helps a fashion designer Christine (Green) who is suffering from a mysterious illness through traditional folk healing. The film had its world premiere at Los Angeles' BeyondFest and its European premiere at the Sitges International Fantastic Film Festival where it received positive reviews, especially praising Chai's deft, excellent, and well-measured performance.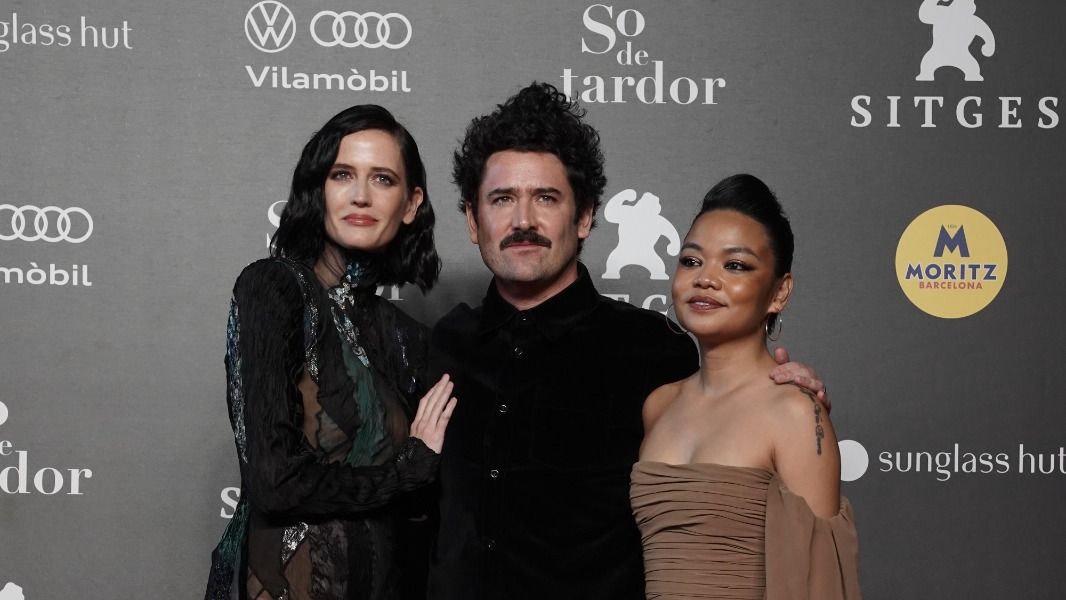 "We Bisaya don't get a lot of proper representation in local media, so this to me is huge," Chai tells NYLON Manila. "There's also a delicate balance we have to maintain: staying true to the character's background while at the same time accommodating non-Filipino audiences." Filipinos will get to witness Chai's acclaimed turn as the spine-chilling Nocebo screens in local theaters as part of the Midnight Series lineup of QCinema 2022.
STEFANIE ARIANNE
Another Pinoy talent to grace our screens at this year's QCinema International Film Festival is the Filipino-Japanese model and actress Stefanie Arianne. In Chie Hayakawa's dystopian drama Plan 75, Stefanie plays Maria who is faced with the choices of life and death as she takes care of elderly citizens who are forced to be euthanized. The Japanese film premiered in the Un Certain Regard section of this year's Cannes Film Festival where it received a standing ovation and won the Camera d'Or Special Mention Award.
"I'm not just representing Filipinos, but also the 'halves,' since I'm half-Filipino and half-Japanese. This is something I've learned to embrace eventually," says the Japan-based Stefanie who was born to a Filipino mother and Japanese father. While she has already done commercials and films before, Stefanie considers Plan 75 as her breakout project, which is also a coproduction effort between Japan, France, and the Philippines. Now, Stefanie is also eyeing to realize her dream of being a Hollywood actress. "I hope to reach the stars in Hollywood and continue to be part of inspirational films while also advancing diverse representation in media as a Japanese-Filipina" she manifests. Plan 75 will screen as part of QCinema's competition section, Asian Next Wave.
MARIA THERESA GOW
In Kazhou Iizuka's Angry Son, a gay high school student Jungo seeks to find his real father after his Filipina mother Reina tells him her plans to remarry. Reina is played by Maria Theresa Gow, a Filipina-Scottish actress, singer, radio show host, and television personality. Based in Japan, Maria rose to popularity after starring in the famed Japanese series Ultraman Gaia and Kamen Raider. "I make a lot of people aware that Filipinos can sing and that Filipinos love music," shares Maria in an interview. "I make people feel and relate to Filipino music as well."
Calling herself the "spokeswoman of the Philippines," Maria also has her Youtube channel GOW TUBE where she performs English, Japanese, and Original Pilipino Music (OPM) songs. She has also released her own album in the past and has been actively championing Filipino culture in Japan like in this series where she teaches a fellow Japanese actor how to cook Adobo and speak Filipino phrases. Catch Maria in Angry Son at QCinema 2022 where it will screen as part of RainbowQC.
Continue Reading: These Filipino Films (And Tilda Swinton) Are Coming To You In The Part IRL, Part URL QCinema International Film Festival 2021