With over 20+ originals from the Asia-Pacific region coming to Disney+, it's only a matter of time before the streaming service comes to the Philippines.
Related: Bretman Rock Joins Lil Nas X, Normani And More in Disney's The Proud Family Reboot
Disney is looking to expand their footprint even further in the Asian market. The entertainment giant recently unveiled over 20+ Originals from the Asia-Pacific region coming to Disney+ in the next year in a recent APAC showcase. These projects range from live-action series, drama, comedy, fantasy, sci-fi, horror, variety shows, documentaries, anime, and more. Disney's current slate of local productions comes from South Korea, Japan, greater China, Indonesia, and Australia. And this is just the start of Disney's Asian expansion as they also announced that they will be releasing over 50 APAC originals by 2023.
"For many decades, The Walt Disney Company has been entertaining consumers and has been an integral part of the local creative ecosystem. Today, we are making another commitment by combining the global resources of the company with the best content creators from Asia Pacific to develop and produce original stories on Disney+. With over-the-top services going mainstream, emergence of world-class content from Asia Pacific and rising consumer sophistication, we believe that this is the right time for us to deepen our collaboration with the region's best content creators to deliver unparalleled storytelling to global audiences," said Luke Kang, Disney's president in Asia-Pacific.
Disney's push into the Asian market isn't surprising though given how popular Asian content has become around the world. Look no further than the South Korean Netflix show Squid Game which is currently the hottest show in the world and Netflix's most-watched series in history. In the Asia-Pacific region, Disney+ is currently available in Australia, New Zealand, Japan, Singapore, India, Malaysia, Indonesia, and Thailand. The streaming service is set to arrive in South Korea, Hong Kong, and Taiwan this November. Meanwhile, there is still no official release date for Disney+ in the Philippines. But, given everything Disney has been doing, it really is only a matter of time before Disney+ comes to the country.
Here are some of the Asia-Pacific productions and shows coming to the streaming service.
K-CONTENT FOR YOU TO ENJOY
Given the explosion of Korean content and entertainment around the world as of late, it's no surprise to see Disney+ come out with a lot of K-Dramas and the like. BLACKPINK: The Movie is coming to Disney+. This documentary in commemoration of BLACKPINK's 5-year anniversary was first shown in theaters earlier this year. Moving, meanwhile, is a Korean action-thriller drama based on the popular webtoon of the same name. It follows three teenagers who hide their superpowers and their parents who have dangerous secrets of their own. It stars Ryu Seung-ryong, Han Hyo-joo and Zo In-sung. Serving as K-Pop idols Kang Daniel's debut acting drama, Rookies is a coming-of-age story set in Korea's elite police academy. It will revolve around a team of first-year police recruits who come together to pursue their dreams as they learn what it takes to serve and protect the community.
Jisoo's highly anticipated lead actress K-Drama is making its way to Disney+. Snowdrop is a romantic melodrama about a young couple set in Seoul in the late 1980s. The two fall in love and find themselves caught in a tangled web of intrigue and upheaval. Grid is a K-Drama that comes from the creators of the acclaimed series Stranger. It follows a government official and a detective who tenaciously delve into many secrets and find the truth after a mysterious being who saved mankind from a crisis reappears and helps a murderer. The series stars Seo Kang-jun, Kim A-joong and Si-young.
Based on the web novel of the same name, Kiss Sixth Sense is about a woman who can see the future with a kiss. But one day, she accidentally sees her future with her boss, someone she hates. This lighthearted romantic drama will star Kim Yoon-Kye-sang; Seo Ji-hye and Kim Ji-seok. Finally, the popular variety show Running Man is having its first official spin-off in Outrun by Running Man. Kim Kim Jon-kook, HAHA, and Jee Seok-jin are set to star in the new variety show with brand new missions, challenges, and more fun.
J-DRAMAS
If you're looking for some J-Drama content, on Disney+ these shows might be the ones for you.
Tokyo MER (Medical Emergency Room) is about two doctors with opposing ideologies and beliefs who find themselves unwittingly taking part in a much larger political game while saving their patients' lives. The series will star Ryohei Suzuki, Kento Kaku, and Ayami Nakajyo. Based on a bestseller from publishing house Bungei Shunju, Lost Man Found is a real-life story of a popular sidekick actor in a hilarious yet true-to-life comedy, where we witness his struggles to achieve fame and meet the love of his life. For something on the horror side of things, Gannibal is a series set in rural Japan. It follows a policeman who becomes Chuzai (residential police chief) at the Kyokamura village after the previous Chuzai goes missing. He slowly unravels a dark rumor about cannibalism taking place in the village.
ANIME ON DISNEY+
Of course, anime content will be hitting Disney+. Based on the popular Black Rock Shooter franchise by huke, Black Rock Shooter Downfall sees Black Rock Shooter be reborn as a completely new anime. Based on a hit manga written and illustrated by Yasuki Tanaka, Summer Time Rendering is set on the mysterious and secluded summer island of Hyogashima where series protagonist Shinpei is set to discover many mysteries. Yojohan Time Machine Blue is a new animated series based on award-winning writer Tomohiko Morimi's sequel to The Tatami Galaxy. This mystery and romantic comedy is set on a hot midsummer day where you get to travel back in time. And finally, there's Twisted-Wonderland, which will be an anime adaptation of the Disney mobile game on Aniplex.
INDONESIAN SERIES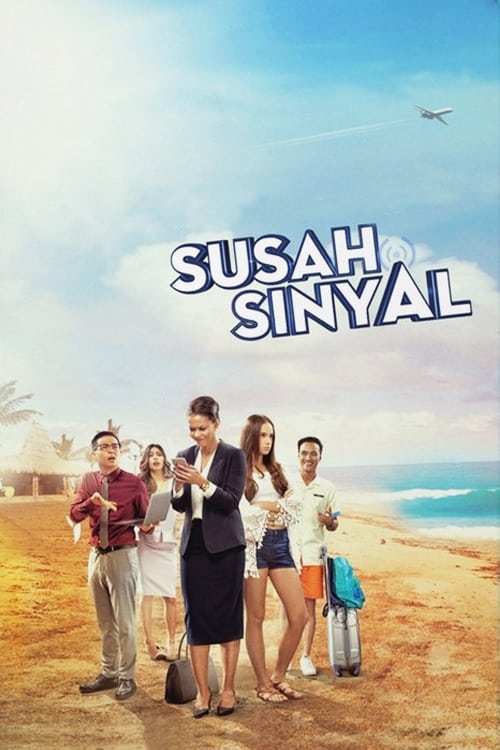 Quite a few Indonesian series will be hitting Disney+. The highlights include Susah Sinyal (Bad Signal) – The Series. It is a comedic drama adapted from the 2017 hit movie of the same name. It follows a group of hotel employees managing a classy resort hotel in West Java. There's also Virgin – The Series, a spinoff of the 2004 hit movie of the same name. This teen thriller drama tells the story of a group of high-schoolers making an investigative documentary in the hopes of solving the mystery behind the death of a popular girl from school. Tira, meanwhile, is the first series developed from a Disney partnership with Bumilangit, a leading character-based entertainment company in Indonesia. Tira is about a young woman who gets superpowers after accidentally stumbling upon an ancient force.
OTHER REGIONAL PRODUCTIONS
In the mood for some C-Dramas and T-Dramas? You're in luck as those are coming to Disney+ as well. One show to keep an eye out for is Small & Mighty. This Taiwanese comedic drama set in the legal world about self-discovery features Chen Bo-Lin in his first Taiwanese drama since In Time With You. There's also Delicacies Destiny. This is a Chinese period drama and a food rom-com. Popular Chinese drama Joy of Life is also getting a sequel in Disney+ called Joy of Life 2. It follows a man from the 21st century with knowledge of the modern world, who is reborn in a medieval land.
Meanwhile, from Malaysia, the hit animated series Ejen Ali is getting a third season. While Shipwreck Hunters Australia will be the first Disney+ documentary from Australia and New Zealand. It will be set in Western Australia's vast coastline, the resting place for an estimated 1,600 shipwrecks.
Continue Reading: These Are The New Movies And Shows Of October 2021 You Shouldn't Miss