Serving us ethereal and divine feminine energy, the premiere night of The Eternals gave us so many memorable red carpet looks.
As if descending right from the heavens, the immortally beautiful cast of Marvel's The Eternals graced us with their presence at the premiere night in Los Angeles. The comic series turned film is set to open in theaters on November 5 and revolves around the Eternals of Earth, individuals gifted with super powers and abilities created by The Celestials to protect the human race throughout the ages. The real life gods and goddesses of the Marvel Cinematic Universe at the red carpet gave us so much glorious looks that left us in awe, we couldn't help but feel the much anticipated release of the film.
Scroll down below for some of our favorite fashion and beauty looks including Angelina Jolie's gold chin cuff and her kids wearing her old dresses!
READ MORE: Could This Filipino Superhero Be Making An Appearance in the Marvel Cinematic Universe Soon?
ANGELINA JOLIE'S GOLD CHIN CUFF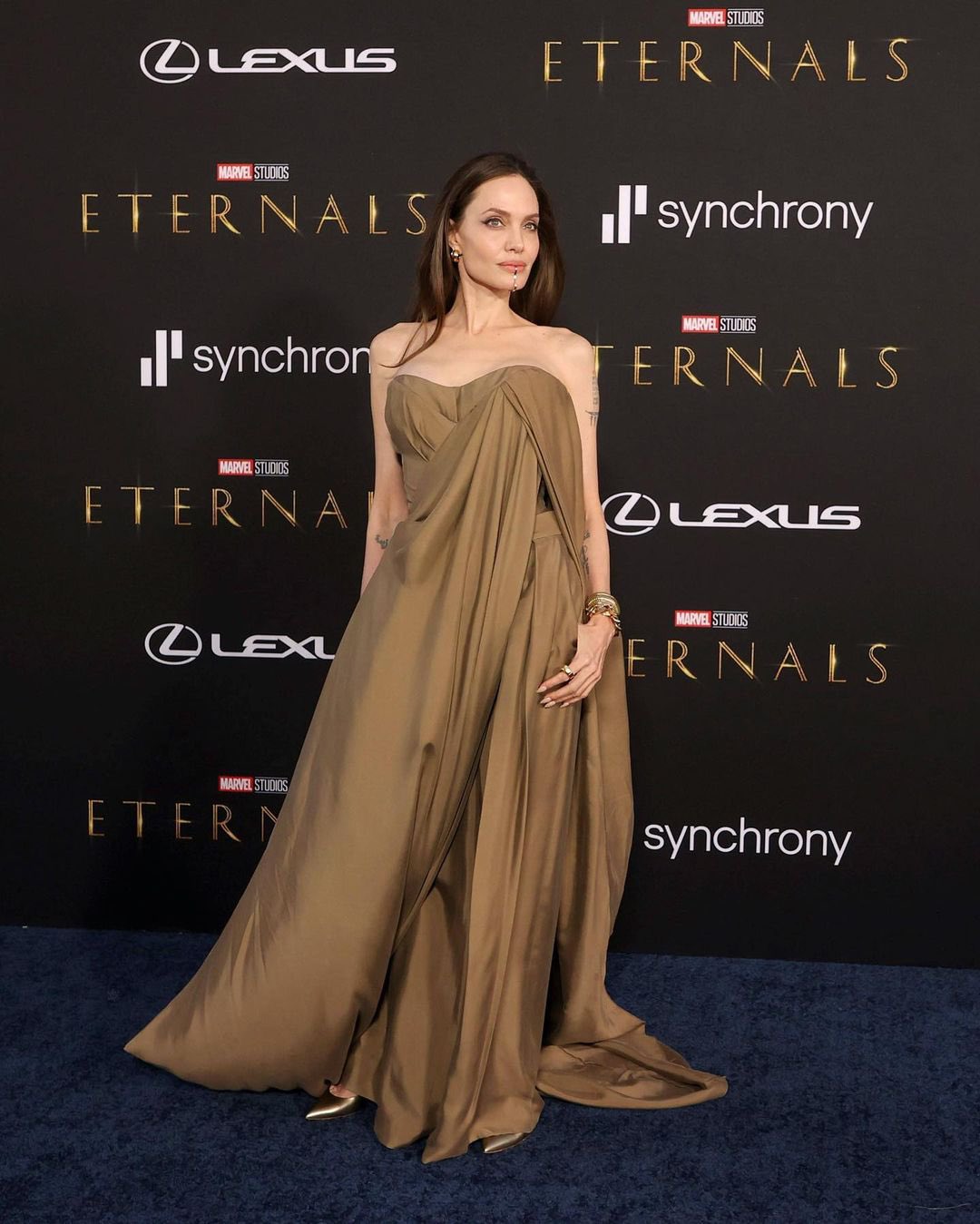 Portraying the role of Thena from The Eternals, Angelina Jolie's red carpet outfit at premiere night was breathtaking. The real scene-stealer? Her gold chin cuff that completely stood out. Truly a beauty look you love to see, she wore a full look from Balmain Resort 2022 and accessorized it with striking gold jewelry. A full family affair, Angelina also brought her kids Maddox, Vivienne, Zahara, Shiloh, and Knox, all of them upcycling looks, including her dress from the Oscars 2014 Red Carpet.
BELLA POARCH'S SUPERSUIT
Oh, you know, just Bella Poarch out here showing range. Her red carpet looks are always out of this world, but this version of a superhero cloak in particular at the premiere night was eternally stunning. Of course, she didn't forget her signature pigtails and metallic eyeshadow to match. Could this be Bella's way of dropping hints that she'll be part of the Marvel Cinematic Universe soon? The infinity stones-like detailing on her space-age peplum was also a nice touch.
GEMMA CHAN'S FEATHERED FANTASY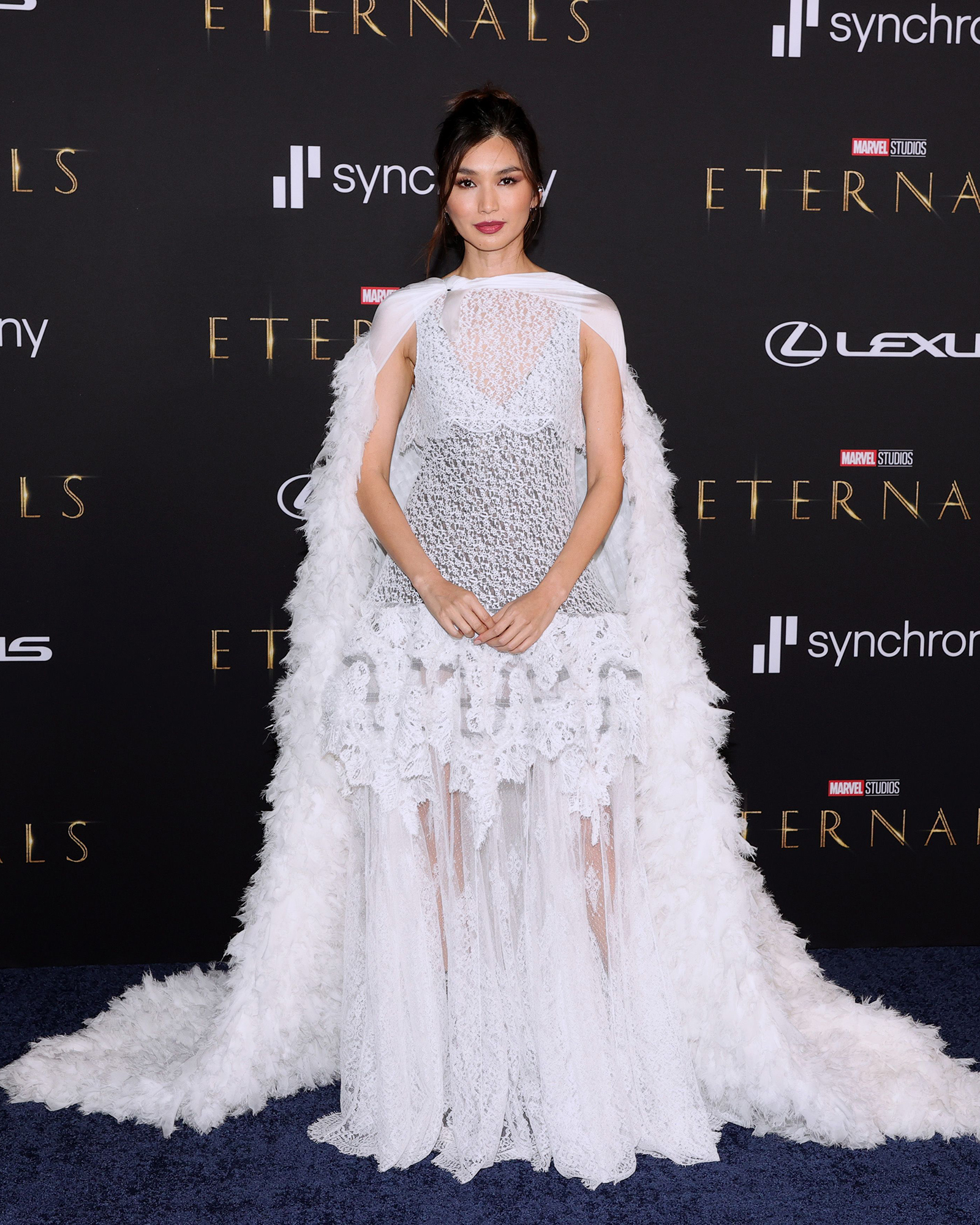 Bringing the fantasy to the red carpet, Gemma Chan, who plays Sersi, is a dream in this white feathered Louis Vuitton gown from the Spring/Summer 2022 Collection. How can she pull off all those different textures without looking tacky? It's probably her effortless, understated elegance.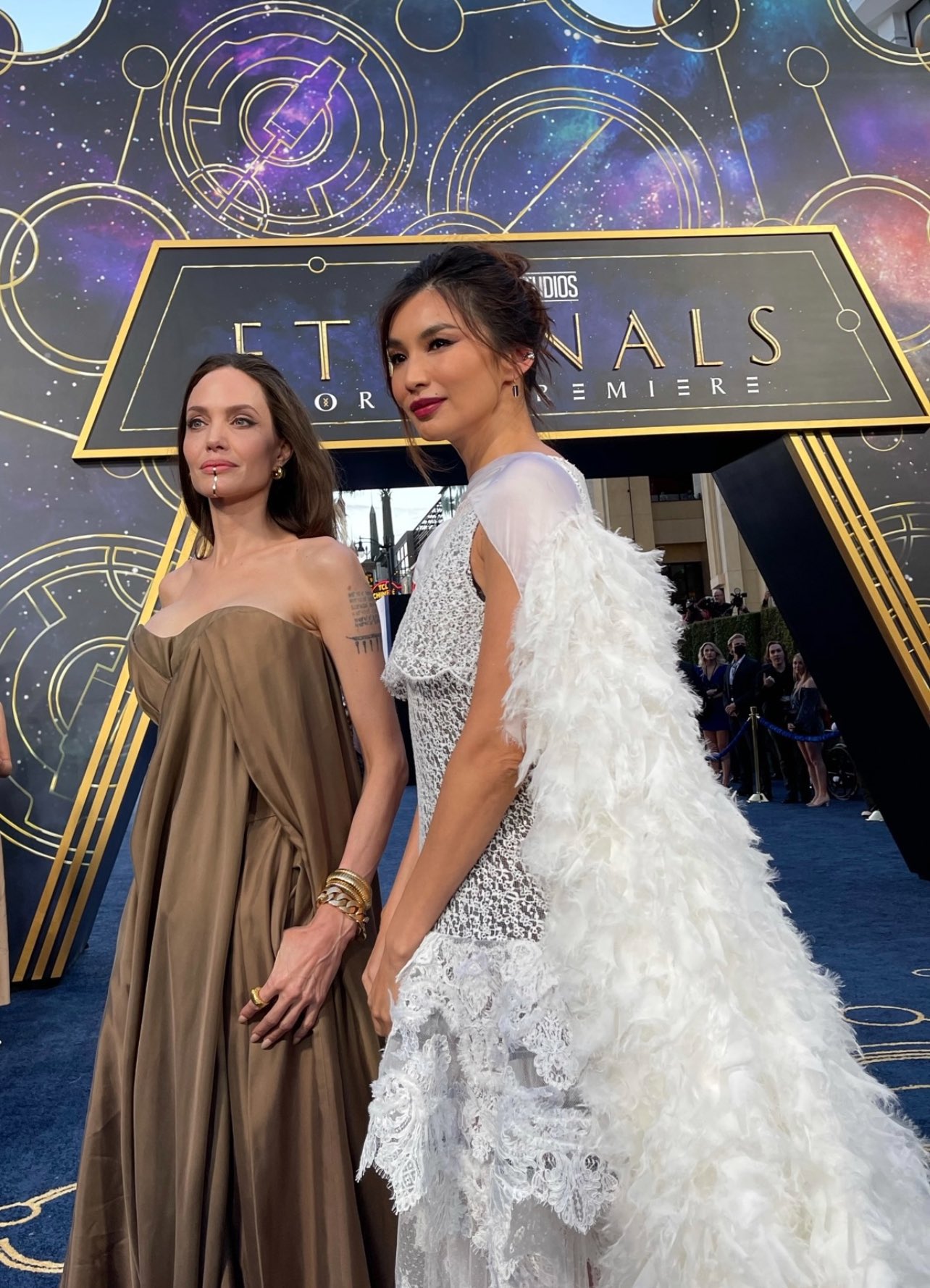 BONUS: KUMAIL NANJIANI'S PURPLE DESI
Definitely the best-dressed male of the night, Kumail Nanjiani, who plays Kingo brought his A-game in a purple desi look custom-made by couturier Umar Sayeed. Sharp and regal, Kumail's red carpet outfit was just *chef's kiss.*
CONTINUE READING: Still Feeling Hungover From Loki? Here Are 7 Upcoming Marvel Releases To Get Excited With